Photo: WeHeartIt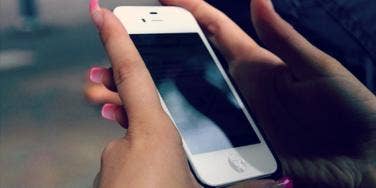 Proceed with caution, people!
Sexting is a lot of fun sometimes, but in the wrong hands, it can also go terribly awry. Whether it's from autocorrect or just sheer strangeness, some sexts go to a weird place. We've gathered up the most epic of the sexting fails for your enjoyment.
1.
Thank God for parental naivete.
2.
Either he's a sarcastic genius or he's just entirely missing the point.
3.
And the date implodes in 3, 2, 1…
4.
Umm this is just wrong on SO many levels.
5.
Yikes! It's never pretty when parents get involved.
6.
Pretty sure he can kiss that sale goodbye.
7.
We're betting that's NOT the shot he was looking for.
Previous
Next
BEGIN