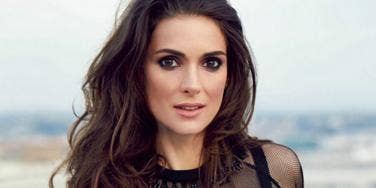 Just because they're famous doesn't mean they're happy.
Not too long ago, people didn't really understand depression. A lot of well-intentioned people still thought of it as something someone could just will themselves out of. They thought depression was just feeling sad about stuff, and that people needed to just get over it, whatever it was.
Over the last few years, unfortunately, there have been enough high profile cases of depression that have caused people to realize that it is a real, clinical condition.
Several high profile stories of celebrities suffering from depression hit the news, and not all of them had happy endings. While these stories were tragic, they helped people realize the seriousness of the condition. Many people believe that celebrities live charmed lives, but they're not immune to medical problems.
These celebrities seem to lead perfect lives, but you have to remember they are human just like the rest of us. And just like us, have real human emotions, emotions that run high and sometimes very low.
Often times, people who have to deal with issues like depression end up making the most interesting art. The thing that makes them interesting is also the thing that hurts them the most. Here are 10 celebrities that you might not realize have suffered from depression.
1. Ashley Judd
While helping her sister deal with her own issues, Ashley Judd decided to start getting help for her own depression. Judd talks openly about her depression, claiming that talking about it helps her deal with it.
2. Nicki Minaj
On several occasions and in numerous songs, Nicki Minaj has disclosed her struggles with depression. She's even revealed that at points she's had thoughts of suicide.
3. Kendra Wilkinson
While having a kid is usually a time for celebration, it can become a nightmare if you suffer from post-partum depression. Kendra Wilkinson struggled through PPD after both of her pregnancies.
4. Jon Hamm
Madmen star Jon Hamm has had a pretty rough life, and he's struggled through periods of depression. He's openly talked about how he treated his depression to help inspire others to seek treatment.
5. Gwyneth Paltrow
Gwyneth Paltrow dealt with post-partum depression in 2006 and she's featured the topic on her blog, Goop.
6. Demi Lovato
The life of a child star can be really hard, especially when someone has to go through their adolescence in the public spotlight. Demi Lovato has openly discussed her issues with eating disorders, bi-polar disorder and depression. The singer and former Disney darling is a proud advocate for mental health issues.
7. David Arquette
Depression can be very difficult to deal if left untreated, and some people try to self-medicate with alcohol. In 2011, David Arquette entered rehab seeking treatment for alcoholism and depression.
8. Catherine Zeta Jones
Catherine Zeta-Jones has openly talked about her issues with manic depression, hoping to inspire others who deal with similar problems.
9. Brooke Shields
Brooke Shields is another famous celebrity mom who has come clean about her battle with postpartum depression. She like many others struggled with self doubt after giving birth to her daughter back in 2003.
10. Winona Ryder
Winona Ryder has dealt with anxiety and depression, especially while on set. She reportedly had to drop out of The Godfather Part 3 so she could take time to get help for her issues.
Previous
Next
BEGIN