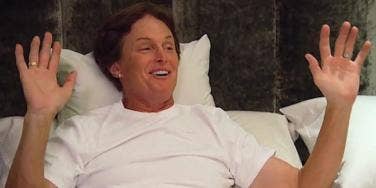 Celebrate these transgender stars for being true to themselves.
An often overlooked segment of the population in Hollywood is the transgender one. Recently, we've started to see more actors and other celebrities come forward as transgender, but there's still progress to be made. Luckily, as more and more transgendered people step into the spotlight, others will be inspired as well.
Bruce Jenner, most known today for his role in Keeping Up With The Kardashians, recently announced that he was undergoing a gender transition. Jenner first rose to public prominence in the 1976 Olympics, where he won the gold medal in the decathalon. He later switched careers to acting, and even had a prominent appearance on the show CHiPs.
In the early '90s, he married Kris Jenner, which eventually led to him appearing as the stepfather of the Kardashian sisters on Keeping Up With The Kardashians. The marriage ended in 2015, but the Kardashians have still publicly supported Jenner during his transition. Here are more transgender celebrities to keep an eye out for and celebrate for being their best — and most honest — selves.
10. Lana Wachowski
Rising to fame for directing The Matrix with her brother, Lana Wachowski is one of Hollywood's most high profile transgender members.
2. Bruce Jenner
An ex-Olympic athlete, Bruce Jenner is most currently famous for being the stepdad on Keeping Up With The Kardashians. He's recently announced plans to go through a gender transition.
3. Candis Cayne
Known for her role in Dirty Sexy Money, Candis Cayne was one of the first transgender actresses to play a transgender character on a primetime TV show.
4. Candy Darling
Candy Darling was one of Andy Warhol's actresses, appearing in several of his movies. She also worked with the band The Velvet Underground.
5. Carmen Carrera
After appearing on RuPaul's Drag Race, Carmen came out publicly as a trans woman. She has become a prominent speaker for the transgender community.
6. Chaz Bono
Chaz Bono is the son of Sonny and Cher, and he has written several books about his experiences with coming out and his transition.
7. Isis King
The first trans woman to appear on America's Next Top Model, Isis King also went on to model for American Apparel.
8. Janet Mock
A former editor for People.com, Janet Mock went through her reassignment at the age of 18.
9. Laverne Cox
Starring in the Netflix original series Orange Is The New Black, Laverne Cox has been a vocal supporter of the trans community for many years.
1. Alexis Arquette
One of the many successful Arquette's, Alexis gave a memorable performance in The Wedding Singer.
Previous
Next
BEGIN