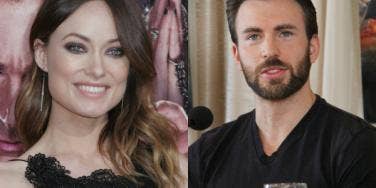 Find out which stars have the luck o' the Irish on their side!
On St. Patrick's Day, everyone will be embracing shamrocks, green beer, pots o' gold and all things Irish. And while it's typical to think of the most Irish stars we know, like Bono, Colin Farrell, Jamie Dornan, Heather Graham and more, there's a whole slew of celebs with secret Irish roots.
We'd love to share a pint of Guinness and a plate of corned beef and cabbage with these stars, who can wear a "Kiss Me, I'm Irish" T-shirt without lying. Cheers!
Christina Aguilera
The Voice judge is most known for her Latin roots, but her mother brings the Irish genes, along with German, Welsh and Dutch.
Johnny Depp
Depp hasn't kept his Irish heritage a secret—he's talked about his desire to further explore his Irish roots. Maybe he needs to get cast on an episode of Who Do You Think You Are? to find out if he has any famous Irish ancestors.
Zooey Deschanel
The New Girl actress is quite French (her name is proof!), but she's also a wee bit Irish. Her paternal grandfather was French, but other ancestry also includes Irish, Dutch and Swiss.
Olivia Wilde
Thanks to her English-Irish father Andrew Cockburn, Olivia could claim dual citizenship with the US and Ireland. And as a nod to her Irish roots, she took the last name Wilde to honor one of Ireland's most famous writers.
Zachary Quinto
Those eyebrows aren't just Italian—they're Irish, too! And Quinto even honors his heritage with an Irish Wolfhound terrier mix named Noah. Isn't that just savage?
Chris Evans
Captain America? Pssh, try Captain Ireland! This Avenger gets his Irish good looks from his mother's side of the family—she's half-Italian and half-Irish.
Anne Hathaway
Though she can easily put on a British accent, we have yet to hear Anne's Irish brogue! Beyond her Irish roots, her heritage also includes French and distant Native American and German.
Anna Kendrick
The Pitch Perfect star is Irish, English and Scottish. And she was even nominated as Best International Actress for the Irish Film & Television Awards in 2010.
Channing Tatum
The secret to Chan-Chan's hotness? Maybe it's the combination of his English, Scottish, Irish and German heritage? Or maybe we'll never know. Let's just enjoy his magic as long as we can.
Elizabeth Banks
She's Definitely, Maybe Irish, English and Scottish. She's even tweeted about her Irish upbringing!
Bradley Cooper
We swooned when we found out he's fluent in French. But how much Gaelic does he know? We hope a biteen (little bit), since his father was of Irish descent.
Ashton Kutcher
Both of Ashton's parents are Czech, though it's his mother who is also Irish and German.
Jennifer Aniston
Mostly known for her Greek heritage, Aniston also has roots on the Emerald Isle! On her mother's side, the ancestry includes Italian, Scottish, Irish and a bit more Greek. She can thank her Greek roots for being able to tan the way she does!
Previous
Next
BEGIN