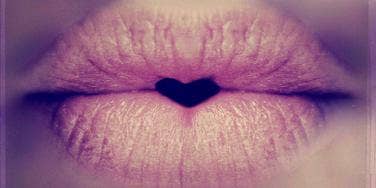 These have some serious seduction potential.
You've known for a while now that discovering the latest and greatest beauty products can help boost your appearance and, often as a result, your confidence.
But what if, in addition to making you look and feel sexy, they could actually impact how likely you are to get in the mood, or even how attractive you come across to the opposite sex?
From sensual chocolate (hey, we're not wrapping them up in big heart-shaped boxes every year for nothin') to sweet-talking strawberries (once used to symbolize the goddess of love) – er, and all the sperm-boosting carrots in between – nutritionists have zeroed in on certain ingredients with serious seduction potential, many of which are sitting idly in your cabinet (or at least the local beauty aisle).
Giving new meaning to the term "swipe right", flip through the below gallery as Mitzi Dulan, RD, author of The Pinterest Diet: How to Pin Your Way Thin, takes you through some of the most desirable ingredients on the market, each ripe for rekindling.
Don't have them in stock? We've included ingredient-laced beauty takes for mirroring the heart-stealing effects on a regular basis.
Photo: We Heart It
1. Chocolate
If you're looking for a place to start, it might as well be with chocolate, which Dulan says is probably the food most commonly connected to love and sexuality, with even its scent being enough to boost desire. "Eating chocolate is associated with love and attraction. Some say it is better than sex. Chocolate contains phenylethylamine (PEA), which acts as a neurotransmitter, releasing dopamine creating that falling in love feeling in the brain," she says, warning that consuming too much can cause a false sense of love.
Beauty Take: Too Faced Semi-Sweet Chocolate Bar Eye Shadow Collection, $49, toofaced.com
Photo: Too Faced
2. Avocados
If it's a jump-start you need, go with this mean, green, pick-up machine. "Avocados act as a mood booster because they are rich in folic acid, vitamin B6 and potassium. The smooth and creamy texture combined with the rich flavor of avocados has linked this fruit to love as far back as the Aztecs," says Dulan.
Beauty Take: Pantene Pro-V NatureFusion Smoothing Shampoo with Avocado Oil, $4.99, drugstore.com
Photo: Drugstore
3. Strawberries
Planning to give him strawberries (bonus if they're chocolate covered) this Valentine's Day? Try wearing them instead. "The heart-shaped strawberry was once known as a symbol of Venus, the Roman Goddess of Love. For a time, the ancient Greeks forbade the eating of strawberries and all other red foods, which led many to believe that the mysterious berries held great powers," says Dulan.
Beauty Take: 100% Pure Strawberry Body Scrub, $28, 100percentpure.com
Photo: 100percentpure
4. Baby Carrot
If you live with your guy and typically stock up on co-ed products, you might want to include some that contain carrots. "They are high in beta-carotene and this antioxidant has been found to boost sperm motility, in other words, helping the sperm swim towards an egg," says Dulan.
Beauty Take: Yes to Carrots Nourishing Daily Cream Facial Cleanser, $7.99, yestocarrots.com
Photo: Yes to Carrots
5. Banana
Is there more to that suggestive shape than meets the eye? According to Dulan, bananas are also best shared with the boys. "They contain an enzyme, bromelain, which may boost testosterone production, [and are] rich in vitamin B6, which is known for building serotonin levels and elevating your mood," she says.
Beauty Take: Soap & Glory Breakfast Scrub Smoothie Star, $25, sephora.com
Photo: Sephora
6. Watermelon
While the banana heightens his testosterone, watermelon has his libido covered. "Touted as the lycopene leader of all fruits and vegetables, this powerful antioxidant might have a Viagra-like effect on men's blood vessels and increase libido," says Dulan.
Beauty Take: Korres Beauty Shots Ultimate Mask Collection, $36, sephora.com
Photo: Sephora
Previous
Next
BEGIN