Instead of seeing '50 Shades Of Grey' this Valentine's Day, do any of these. Please.
In case you haven't heard, 50 Shades of Grey is the Valentine's Day movie to see. Or, maybe not. It's a story about a girl who meets a guy who's into kinky sex and possibly psychological abuse. So, depending on your relationship, it's not the movie to see. It might not even be that good, and definitely won't include as much taboo sex as the book does, which means it should probably only be about seven minutes long anyway.
Either way, the movie is definitely being released for Valentine's Day. The marketing is really pushing Fifty Shades Of Grey as the thing to do, but don't feel obligated. Don't let some Hollywood jerk tell you how to spend you Valentine's Day! Let this jerk tell you how to spend your Valentine's Day.
In case you think you don't have any other options, don't worry! I took care of that for you! I'm such a good guy. Check out this collection of GIFs if you want to spend your Valentine's Day not watching a creepy and (probably not sexy) movie about Christian Grey and a woman who doesn't know how to turn on a computer.
Give your partner a small but meaningful gift. Show them that you know what they really need.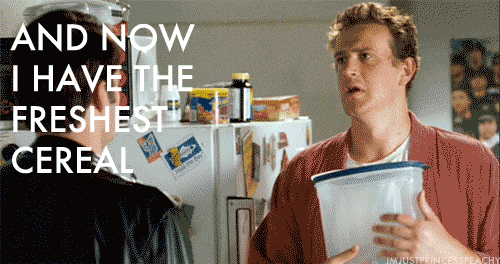 Jason Segel in 'Forgetting Sarah Marshall - Giphy
Dance to whatever music you feel like hearing, regardless of whether music is actually playing.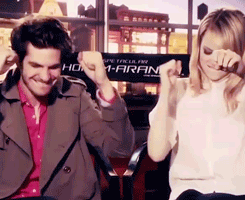 Andrew Garfield and Emma Stone - Giphy
Work out some issues. Being in a relationship doesn't mean that everything's perfect, but you have to communicate with each other.
Robin Williams in 'The Birdcage' - Giphy
Come up with an elaborate scheme to destroy your enemies and also become President of the United States.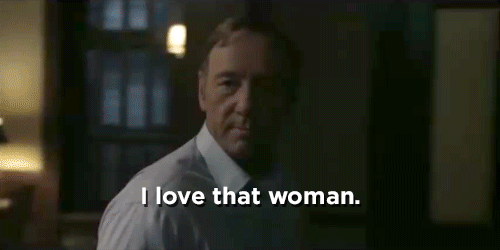 Kevin Spacey in 'House of Cards' - Tumblr
Hit on your friend's wife. Or actually, don't. This one may be a bad idea.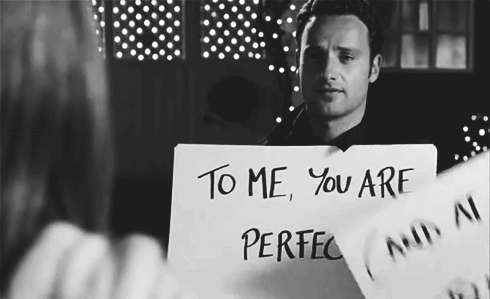 Andrew Lincoln in 'Love, Actually' - Tumblr
Get hot and heavy with someone on the internet. These days, it's basically considered a normal thing to do.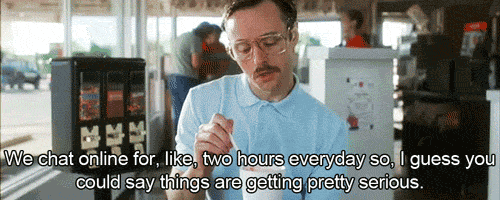 From 'Napoleon Dynamite' - Tumblr
Eat some spaghetti, the most romantic of all the noodles.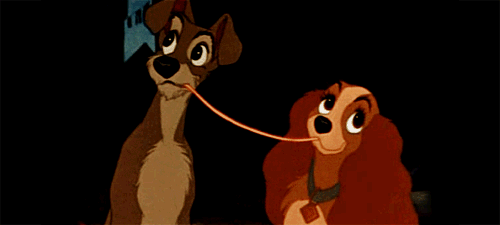 From 'Lady and the Tramp' - Giphy
Crab walk. Wherever. It doesn't matter, as long as you're crab walking with someone you care about.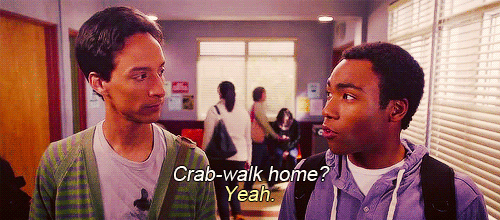 Donald Glover in 'Community' - Tumblr
Save the world together. Find something that's endangering millions of people, and defeat it with punches and kicks.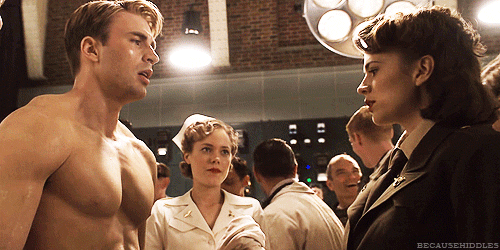 Chris Evans and Hayley Atwell as Steve Rogers and Peggy Carter in 'Captain America: The First Avenger' - Giphy
Get into a passionate fight. Don't admit that you're wrong no matter what.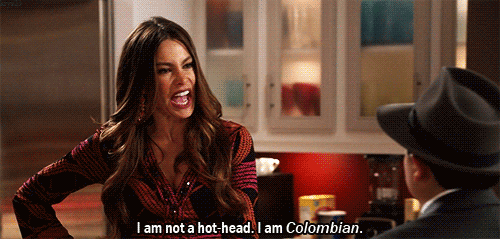 Sofia Vergara in 'Modern Family' - Tumblr
Get with your partner and do some science together. Science can be romantic, right?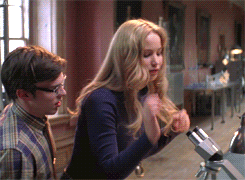 Jennifer Lawrence as Mystique (Raven) in 'X-Men: First Class' - Tumblr
Find Prince and have some pancakes with him. It'll be worth it.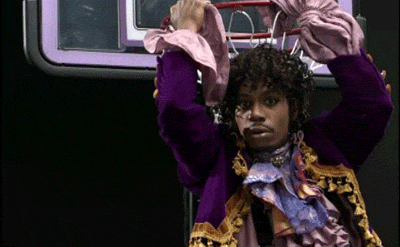 Dave Chappelle in 'Chappelle's Show' - Tumblr
Fight crime with your loved one. What's more romantic than keeping the streets clean and crime-free?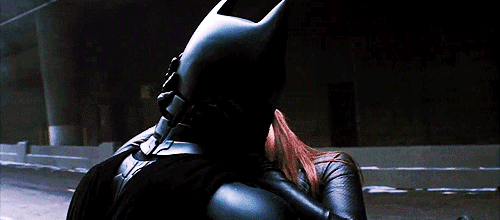 Christian Bale as Batman in 'The Dark Knight Rises' - Giphy
Dine in hell. Just do it with somebody you love.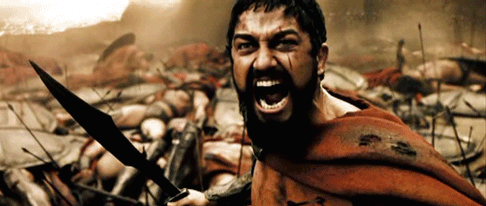 Gerard Butler as King Leonidas in '300' - Tumblr
Whatever you do, be classy about it. Even if you have gas, release it like a British gentleman.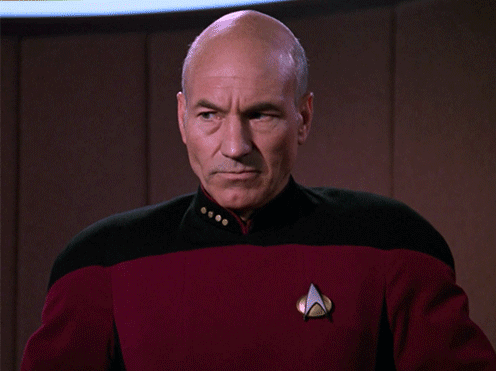 Sir Patrick Stewart as Captain Jean-Luc Picard in 'Star Trek: The Next Generation' - Tumblr