Photo: Weheartit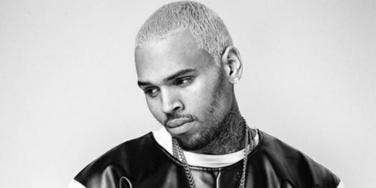 Way to weaken our hope in humanity, you guys.
Celebrities find themselves in an interesting position every single time they speak because the nature of celebrity gives them a hugely public platform. People want to know what they are doing, what they are thinking, what they're wearing, and what they're opinions are on just about everything under the sun.
Numerous people make money off of our desire to always see and hear more from the stars by following them, taking their pictures, writing about even their most mundane daily encounters, and, sometimes, even interviewing them.
And because we launch these celebrities up onto such high pedestals, we tend to forget that we don't truly know these people or who they really are.
Not one teeny tiny bit.
So when these stars do come out to share their views on politics, society, and the world, sometimes what they say gets up on our feet cheering along with them ... while some of them send us into shock, dismay and then ultimately, outrage.
So, although the representation of the LGBTQ community in the media is becoming both more frequent and more positive, it feels like a punch in the gut when we're made to remember that not all celebrities are moving along quite as well with the times.
(That includes celebrities who have played LGBTQ characters! Way to weaken our hope in humanity, Billy Crystal!)
Unfortunately, Billy is far from the only celebrity who has made us shake us our head in sadness and frustration at the hateful comments they've lodged straight out of left field.
We created this list of 10 celebrities who've said ridiculously stupid crap about gay sex, homosexuality and other issues affecting those in the LGBTQ community to remind ALL of this that we still need to do and be much, much better.
Billy Crystal
Crystal played an openly gay character on Soap, and when he was asked for his thoughts about the way in which gay characters are portrayed today, he shockingly gave the following quote:
"I've seen some stuff recently on TV in different kinds of shows where the language or the explicit sex is really, you know, sometimes I get it, and sometimes I just feel like, 'Ah, that's too much for me.'… Sometimes it's just pushed a little too far for my tastes, and I'm not going to get into which ones they are ...
See, I did it in front of a live audience, and there were times where I would say to Bob, 'I love you,' and the audience would laugh nervously, because, you know, it's a long time ago, that I'd feel this anger. I wanted to stop the tape and go, 'What is your problem?' Because it made you sort of very self-conscious about what we were trying to do then. And now it's just I see it and I just hope people don't abuse it and shove it in our face, well, that sounds terrible to the point of it just feels like an everyday kind of thing."
Blake Shelton
In 2011, the country singer tweeted about the violent reaction he would have if a gay man ever hit on him:
"Re-writing my fav Shania Twain song ... Any man that tries touching my behind he's gonna be a beaten, bleedin', heaving kind of guy."
The post has since been deleted from Twitter. Shocker.
Chris Brown
Chris decided to spout homophobic things in a Twitter rampage again rapper Raz in 2010.
"@razb2k n---a you want attention!" he wrote.
"Grow up n----a!!! D--- in da a-- lil boy…Tell me this @razb2k!! Why when the money was coming in u won't complaining about getting butplugged! #homothug!!!"
Victoria Jackson
The SNL comedian appeared on Showbiz Tonight in 2011 to talk about her disdain for Glee.
"Did you see 'Glee' this week? Sickening! And, besides shoving the gay thing down our throats, they made a mockery of Christians — again! I wonder what their agenda is? Hey, producers of 'Glee' — what's your agenda? One-way tolerance?
Donna Summer
In an interview with the Village Voice, Donna voiced some surprisingly disgusting opinions.
"I've seen the evil homosexuality come out of you people … AIDS is the result of your sins. Now don't get me wrong; God loves you. But not the way you are now."
Tracy Morgan
The comedian made a "joke" during his routine in 2011 that didn't go over well — for plenty of good reason.
"God don't make no mistakes; all this gay stuff is bulls---," Morgan said, adding the following about lesbians, "There is no way a woman could love and have sexual desire for another woman, that's just a woman pretending because she hates a f--king man."
He then took it further by threatening his son:
"If my son were gay he better come home and talk to me like a man and not [like a homosexual–Morgan mimicked a feminine voice] or I'd pull out a knife and stab that little N---- to death."
Not. Funny.
Mel Gibson
In an interview with Spanish newspaper El Pais the actor decided to express his hate by being explicit.
"They take it up the a--. [laughs, stands up, bends over, points to anus] This is only for taking a sh--."
He then decided to be horrible on another occasion in another interview saying:
"With this look, who's going to think I'm gay? I don't lend myself to that type of confusion. Do I look like a homosexual? Do I talk like them? Do I move like them?"
Paris Hilton
In 2012, a cab driver recorded the hotel heiress in the middle of a conversation with her gay friend — proof that having friends of a certain minority group doesn't mean you can't be homophobic or racist. She made the following ugly comment when gay dating app Grindr was mentioned.
"Gay guys are the h-rniest people in the world … they're disgusting. Dude, most of them probably have AIDS."
Phil Robertson
The Duck Dynasty star decided to speak about his disapproval of gay sex in 2013 in his interview with GQ with this craziness.
"Everything is blurred on what's right and what's wrong … Sin becomes fine. Start with homosexual behavior and just morph out from there. Bestiality, sleeping around with this woman and that woman and that woman and those men."
Robertson went on to his preaching by paraphrasing Corinthians from the Bible:
"Don't be deceived. Neither the adulterers, the idolaters, the male prostitutes, the homosexual offenders, the greedy, the drunkards, the slanderers, the swindlers — they won't inherit the kingdom of God. Don't deceive yourself. It's not right."
50 Cent
The rapper decided to voice his ignorance via Twitter in 2010:
"If you a man and your over 25 and you don't eat p---y just kill your self damn it. The world will be a better place. Lol."
Previous
Next
BEGIN