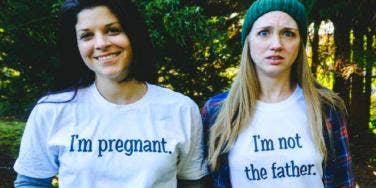 These announcements take the take.
Long are the days where a sonogram Facebook post is considered a creative baby announcement. These days, with the potential to go viral, baby announcements are all about clever pictures, pop culture references and being laugh-out-loud funny.
Think you've seen some pretty epics ones? That's what we thought until we saw Meg and Becca's adorable (and unconventional) announcement, which completely won the internet this week.
In the viral photo, the mommies-to-be are wearing shirts to let their family friends know the news. Becca's shirt reads. "I'm pregnant" as she holds her belly. Her wife, Meg, wears a shirt that says, "I'm not the father", with probably the best facial expression ever.
The announcement was posted on Reddit with the caption, "A nontraditional photo for a nontraditional family."
They answered a lot questions on the Reddit thread about their family, explaining Becca conceived via IUI and is due in July. One person asked how lesbian couples decide who has the baby and another asked if there would be a male influence in the baby's life.
"While the picture is humorous in tone, I hope people see that this is really all about love," Meg told the Huffington Post. "I hope people see that this is normal and beautiful."
What other awesome pregnancy announcements take the cake? See the gallery below.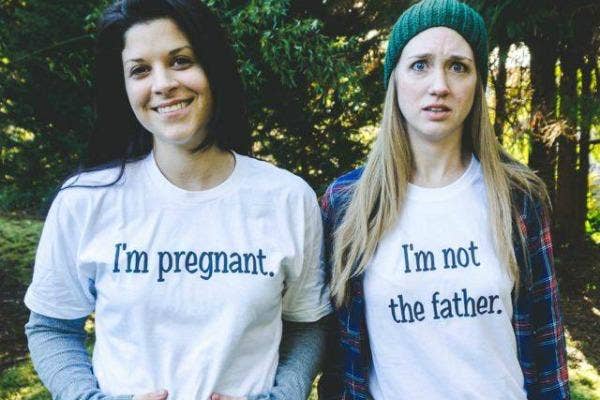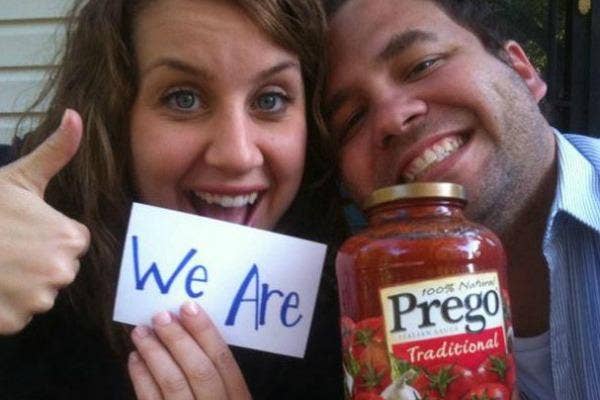 2. Prego
We'll never look at this tomato sauce the same way again.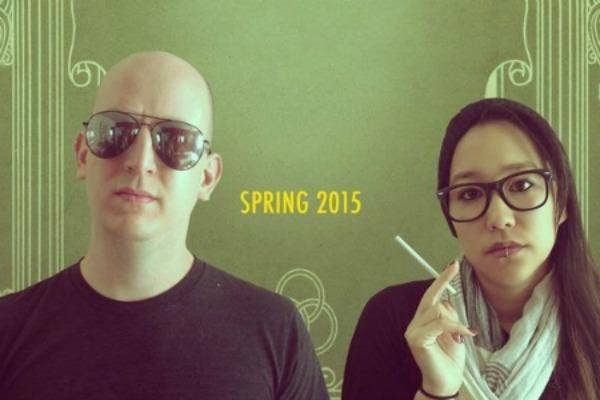 3. The Wes Anderson Parody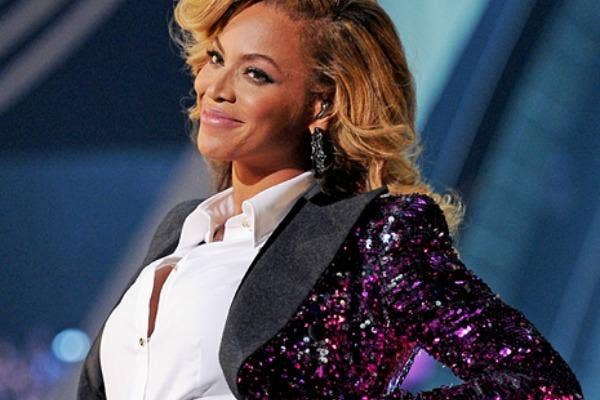 4. The Beyonce Dance
Beyonce tends to win at most things but this was just awesome.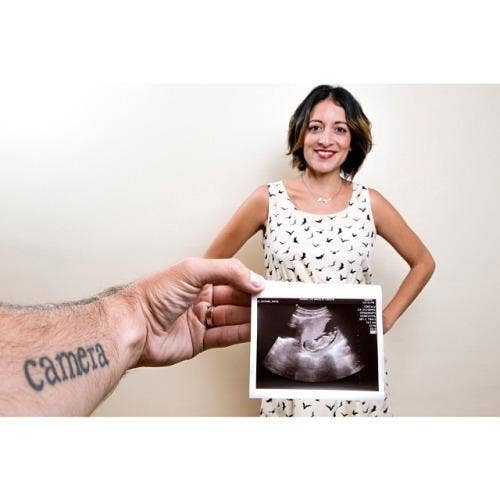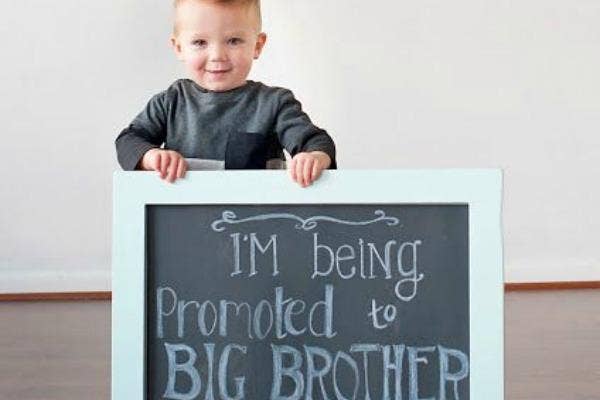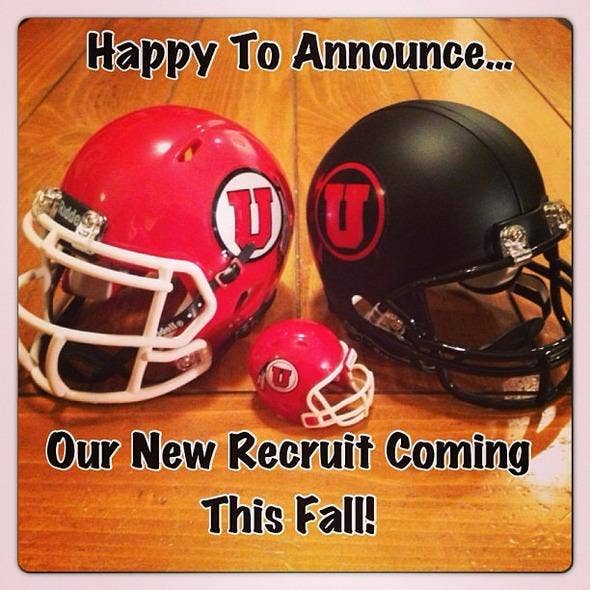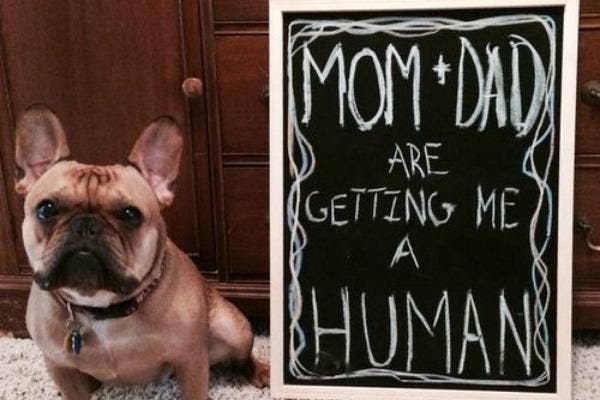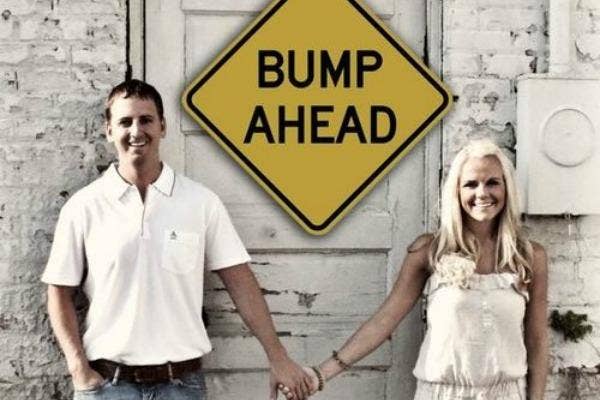 9. Bump Ahead
Another object we'll never look at the same again.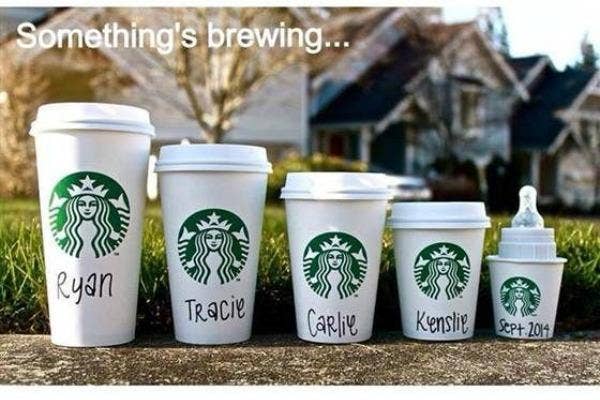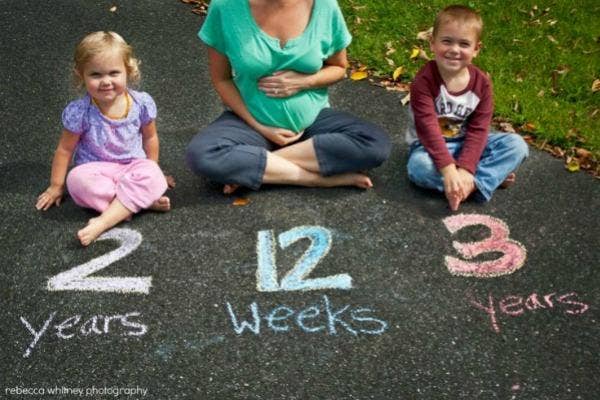 11. Trio
Sidewalk chalk always gets the message across.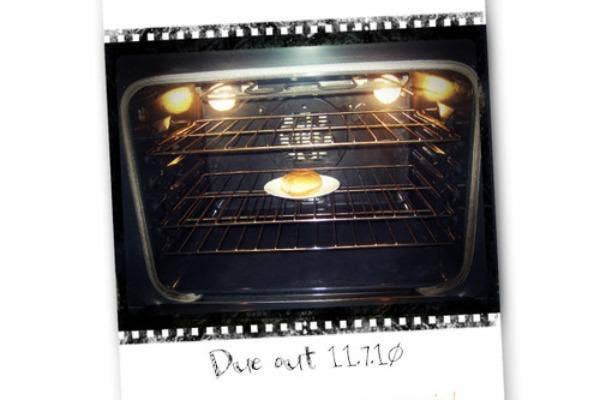 12. Bun in The Oven
If having a baby were only that simple.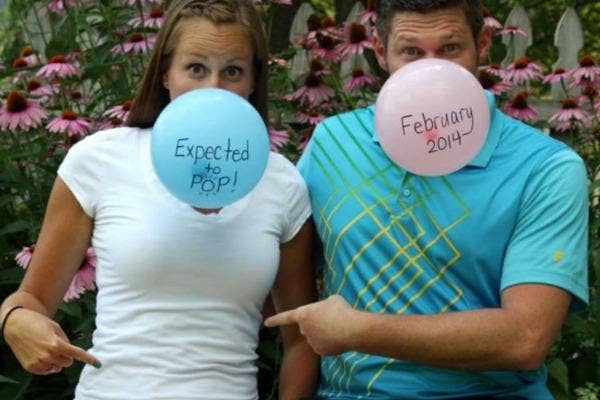 13. About to Pop
How many takes do you think this took?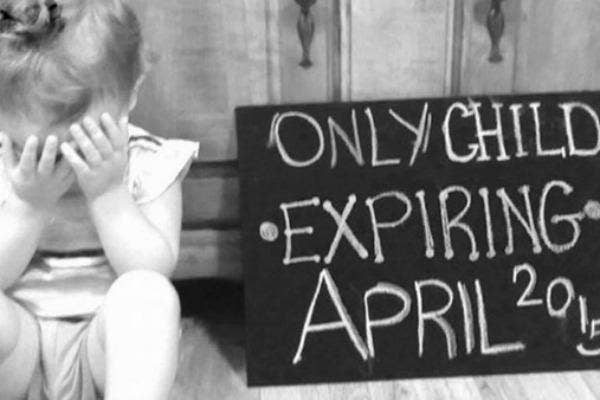 14. Expiration Date
That's one way to think of it.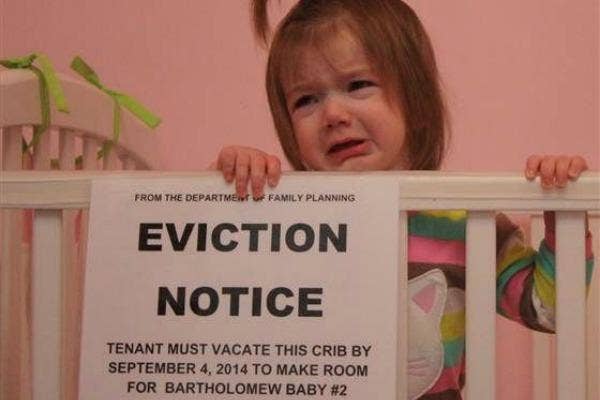 15. Eviction Notice
Nobody said it'd be easy.
Previous
Next
BEGIN