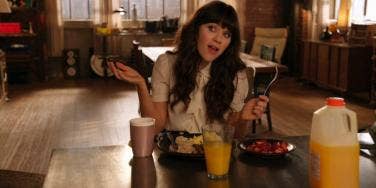 Really, how can you not love Zooey Deschanel?
These days, dorky is in. Everyone loves to love dorks. When I was a kid, being weird and awkward was awful and people hated you more than you deserved. Now, it's hip and cool and people find you more interesting than you really deserve. (Life is a weird carnival ride sometimes.)
Probably the most famous face of the awkward movement is Zooey Deschanel. She's always been kind of a quirky actor and played weird roles, but it wasn't until she got her own TV show that she really let her awkward flag fly. The plot of the show is basically "Zooey Deschanel is quirky and other people have to deal with it."
Recently, Deschanel announced that she's pregnant. Which means that there's going to be an awkward baby coming into this world, and everyone's going to find it super adorable. For two reasons, first being that it's a baby and everyone finds babies adorable. Second, its mom is Zooey Deschanel and she's adorably awkward, all the time. Here are ten examples of why everyone has an awkward crush on her.
1. Food!
Everyone gets excited when they're hungry and they see food. Not everyone lets everyone else know how excited they actually are. Zooey Deschanel doesn't try to keep her cool, she just acts honestly.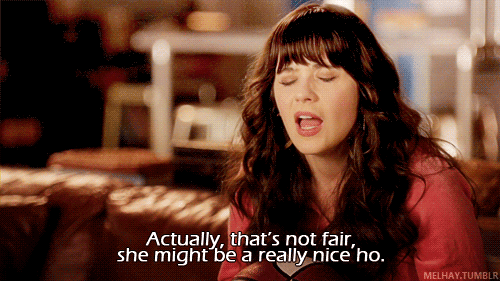 2. Hos CAN be nice.
Even when she's trying to insult somebody, Zooey Deschanel can't help but say something nice. Just because someone is a ho doesn't mean that they aren't also a very nice person. Those aren't mutally exclusive traits.
3. Classy drunk
We've all had days where we just needed to act like a dirtbag, but at least Zooey Deschanel keeps it classy. She's drinking wine, which is the least alcoholic way to act like an alcoholic.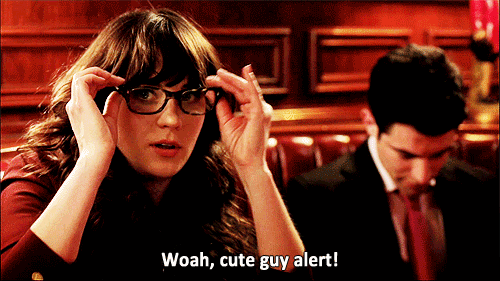 4. ALERTS!
Not everything you see deserves an alert, but a cute guy definitely does. It's great when someone knows how to properly send out an alert.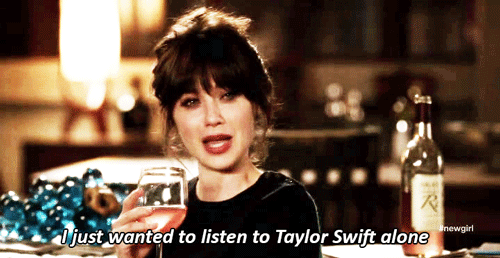 5. Sad Swift
Even when she gets sad, Zooey Deschanel handles it adorably. Her drug is Taylor Swift, so just let her have it.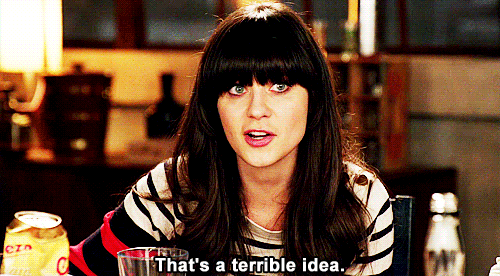 6. Brutal bangs
Zooey Deschanel knows that the best way to give to harsh advice is to cover it up with some stylish bangs! Also, who knows what her eyebrows are doing under there? The mystery is driving me crazy!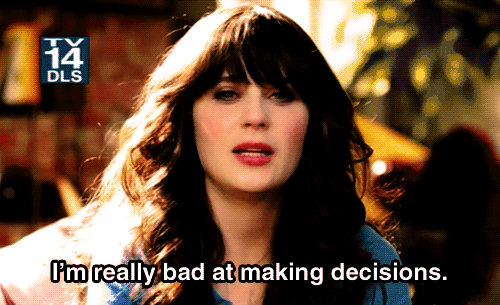 7. Who isn't?
Zooey Deschanel is not afraid to admit her flaws. Also, decision-making is difficult, so don't worry about it too much!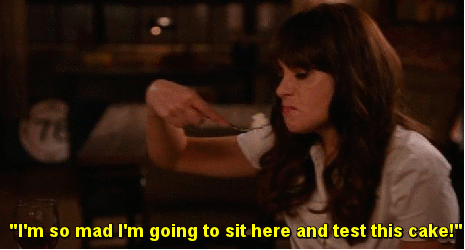 8. Anger cake!
When some people get mad, they break stuff or people or people's faces. Zooey Deschanel eats a cake, which is a better and tastier solution.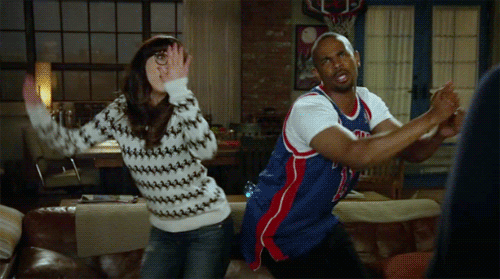 9. Butt Bump
Zooey Deschanel uses her butt in fun but not gross ways. Which is good, because when people get gross with their butts, they get super gross.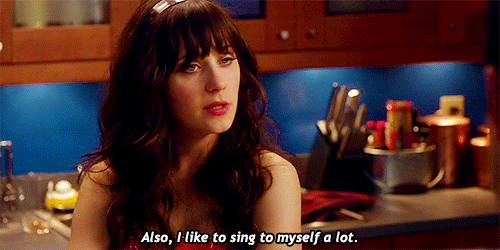 10. Sing it out!
Everyone talks to themselves occasionally. It might mean you're crazy, but at least Zooey Deschanel has fun with it. If you're going to act kind of crazy, why not add some tunes to it?
Previous
Next
BEGIN