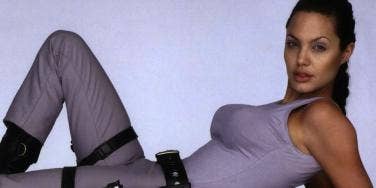 These celeb disses BURN!
If you haven't been following the Sony Pictures leak, you really should be. It's been very entertaining. Basically, some hacker group attacked the company's system and released a bunch of private information. There were upcoming movie release schedules, spreadsheets showing a bunch of movies' actual budgets and actual box office results. But definitely, by far, the most entertaining part were the private emails that were released.
It was interesting to see how people, who are normally very careful about what they say publicly, actually talk to each other. The emails, which were never meant for public eyes, were full of brutal honesty. There was an exchange between a studio exec and a producer discussing a few movies in development. One of them was an Angelina Jolie movie, and a few actions she was taking were preventing this producer from getting what he wanted for his movie. He was clearly upset about this, at he wasn't holding back. At one point, he called her "a minimally talented spoiled brat" and that her movie was a definite bomb. The words were pretty harsh, and it's unusual to see someone in the industry be so mean about someone else in the industry, especially such a prominent figure who's won an Oscar. It's rare, but it does happen. Here are ten more of the harshest celeb insults ever.
Amanda Bynes Is Confused About Drake
Amanda Bynes, who once tweeted that she wants Drake to "murder her vagina," has also tweeted a lot of mean stuff about him, including "I'm getting surgery to fix my nose. There's no surgery that fixes Drake's ugly downward facing eyes." Not that I agree, but I'm also not sure that there isn't a surgery. Plastic surgery can fix anything these days.
Photo: IMDB
Mariah Carey Shades Jennifer Lopez
When asked about Jennifer Lopez, Mariah Carey responded with, "I'd rather be onstage with a pig – a duet with Jennifer Lopez and me just ain't going to happen." So I guess that's a no. (Rumor has it that Carey has had bad blood with J. Lo ever since Carey's ex-husband, Tommy Mottola, allegedly gave Lopez songs meant for Mimi to record.)
Photo: IMDB
Elton John Crushes Keith Richards
Elton John apparently thinks Keith Richards should retire, telling press, "He's pathetic. It's like a monkey with arthritis trying to go on stage and look young." Elton John thinks Keith Richards is trying to look young? On what planet? Has he seen that dude's skin?
Photo: IMDB
Dave Grohl Grouses About Courtney Love
Daniel Craig Kills The Kardashians (Verbally)
Daniel Craig once told GQ UK, in regards to the Kardashians, "You mean all I have to do is behave like a f*cking idiot on television and they'll pay me millions of dollars?" He spoke the truth, and he said it with a sexy British accent.
Photo: IMDB
Christina Aguilera Lashes Out At Lady Gaga
Christina Aguilera told the LA Times, when asked about Lady Gaga: "I'm not quite sure who this person is, to be honest. I don't know if it is a man or a woman."
Turns out, she was a flash in the pan.
Photo: IMDB
Miley Cyrus Disses Sinead O'Connor
After Sinead O'Connor made a weird series of tweets about her, Miley tweeted, "before Amanda Bynes ... there was" along with a picture of the tweets Sinead had posted. Being compared to Amanda Bynes is probably the meanest thing ever, especially considering both Amanda Bynes and Sinead O'Connor both suffer from mental illness. Not cool, Miley. Not. Cool.
Photo: VEVO
Previous
Next
BEGIN