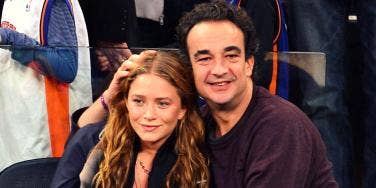 Why is it that we only discuss celebrity relationships that fail? The NY Post's article The Bigger the Age Gap, the Shorter the Marriage highlights marriages that had a few bigger problems than a simple age difference. This hump day we've decided to be a little less cynical and celebrate a few celebrity couples that have managed to beat the odds and stay together. Given these couples' age gaps, we honestly weren't expecting much. But, they've proven us wrong and we're willing to admit it. Click through and see if you can figure out how these couples make it work.
More from Guest of a Guest:
Image: Swagger New York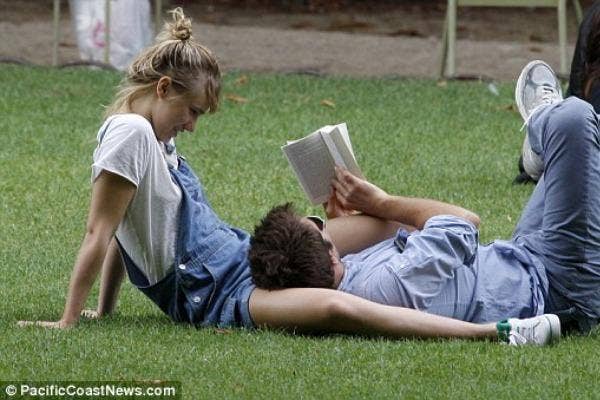 Bradley Cooper and Suki Waterhouse
Sometimes dating an older man has its benefits. Look at how Bradley Cooper, 39, teaches Suki Waterhouse, 22, how to read! Just kidding (we hope). This adorable couple somehow makes the 17 year age gap work.
Photo: Pinterest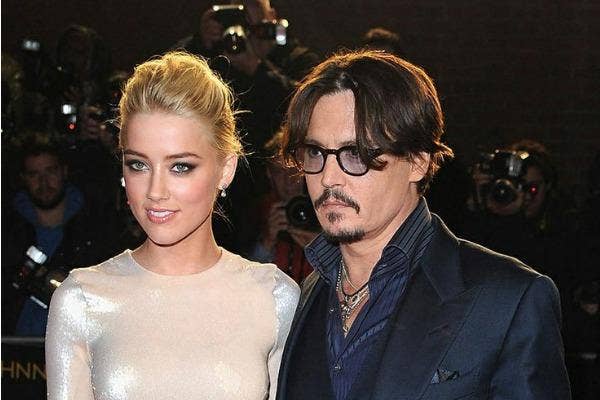 Johnny Depp and Amber Heard
Maybe age doesn't matter if you're both ridiculously good looking. At least that seems to be true for Johnny Depp, 51, and Amber Heard, 28. This 23 year age gap isn't stopping this couple from planning their upcoming nuptials.
Photo: Pinterest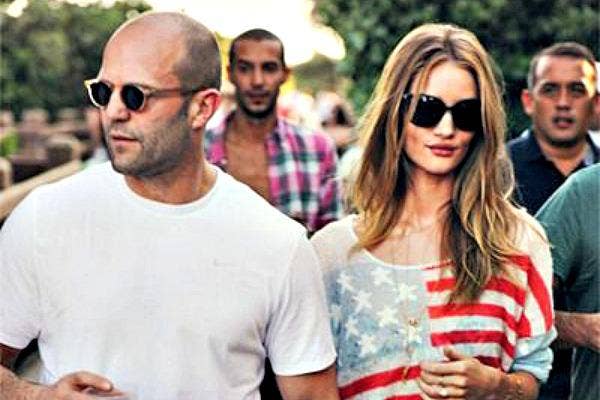 Jason Statham and Rosie Huntington-Whiteley
When you look like Rosie Huntington-Whiteley, it's probably best you travel with a body guard at all times. Maybe that's why she went for 47-year-old Jason Statham at just 27. Who cares about a 20 year gap when your boyfriend doubles as security?
Photo: Pinterest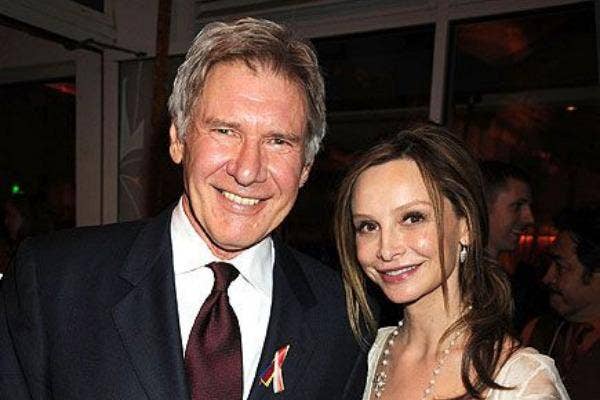 Harrison Ford and Calista Flockhart
Even though he doesn't look it, at 72 Harrison Ford is still keeping the romance alive with his wife Calista Flockhart, 50. The 22 year age gap hasn't stopped this couple from having a successful marriage or raising their adopted son, Liam.
Photo: Pinterest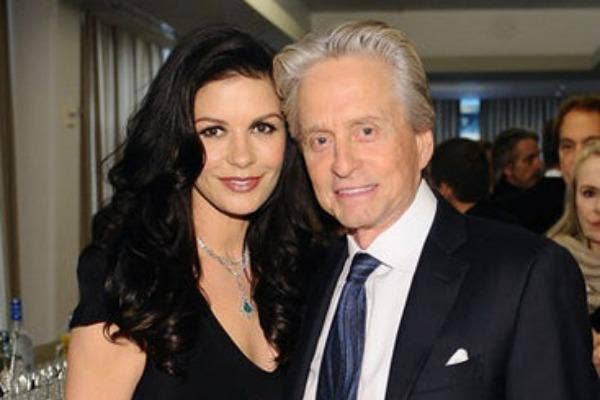 Catherine Zeta Jones and Michael Douglas
Ok yes, they're not exactly the definition of a stable, happy relationship but they're still together. In fact, due to Douglas' recent illness, the couple seems to be stronger than ever despite their 25 year age gap.
Photo: Pinterest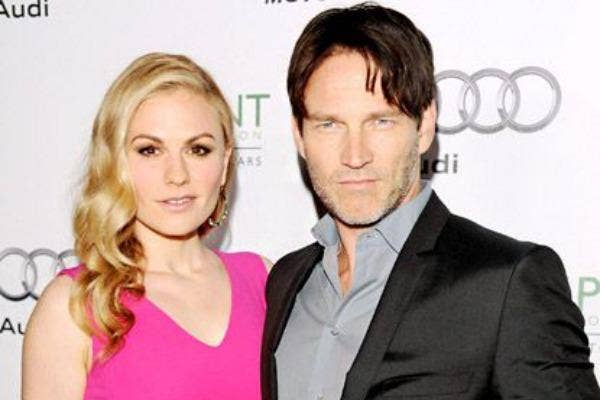 Anna Paquin and Stephen Moyer
Maybe it's just because True Blood fans would be devastated if they ever broke up, but Anna Paquin and Stephen Moyer certainly don't seem bothered by their 13 year age gap.
Photo: Pinterest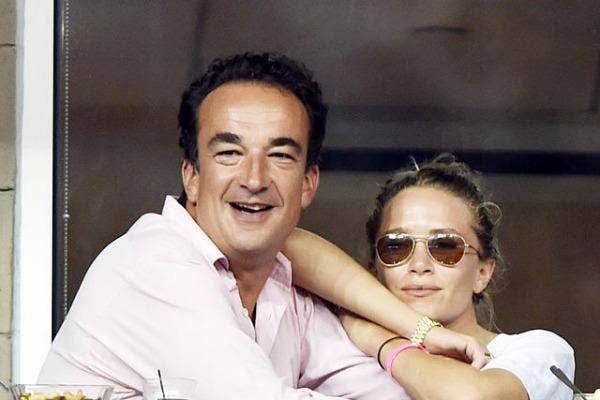 Mary-Kate Olsen and Olivier Sarkozy
A child star and a banker certainly aren't a typical match, especially when the former is 28 and the latter 45. But Mary-Kate Olsen and Olivier Sarkozy looked as in love as ever this year at the US Open, after years of dating.
Photo: Pinterest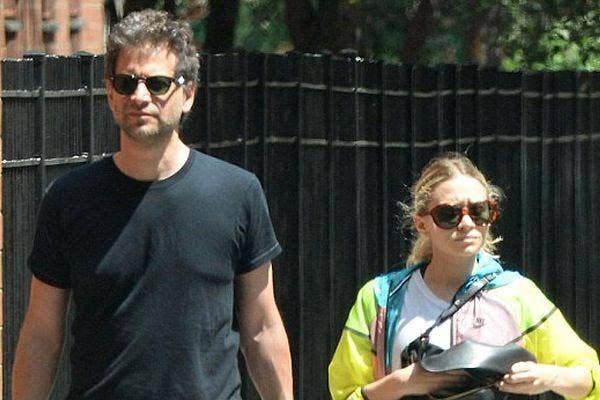 Ashley Olsen and Bennett Miller
She just had to one-up her twin. Ashley Olsen, 28, started dating Bennett Miller, 47, a short time after Mary-Kate went after an older man. Ashley and Bennett surpass Mary-Kate and Olivier's age gap by 2 years. Ashley wins again.
Photo: Pinterest
Demi Moore and Sean Friday
When you think Hollywood cougar, Demi Moore most likely comes to mind. After making a relationship with Ashton Kutcher work for a surprisingly long time, we're sure this 52-year-old can have another successful relationship with a tot. Most people don't meet their boyfriends through their children, but that's exactly what happened when Demi Moore met Rumor's friend Sean Friday. The 28-year-old has been with Demi for almost a year.
Photo: Pinterest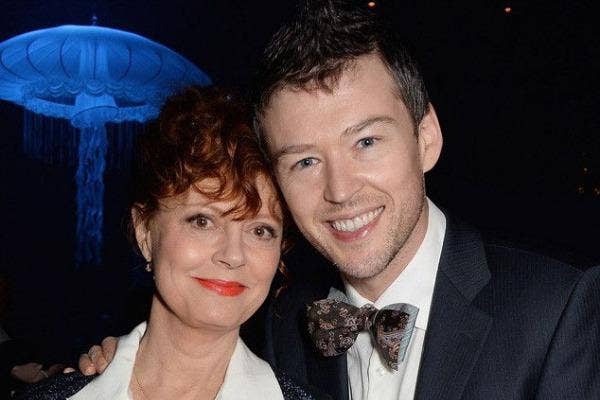 Susan Sarandon and Jonathan Bricklin
Susan Sarandon has always been very private about her personal life. We were definitely surprised when she discussed her relationship with Jonathan Bricklin, 37, in an interview. Sarandon, 68, claims the 31 year age gap has no effect on the relationship because it's the soul that matters to her.
Photo: Pinterest
Previous
Next
BEGIN