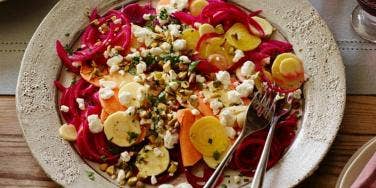 Let's get cooking!
Kids, it's time to light up your kitchen. Thanksgiving is almost upon us, which means it's time to up your cooking game, boys and girls. You've got the siblings, cousins and parents set to show up at your door any moment. But most importantly, the in-laws are coming. And as much as you love them, it's still a nightmare, because your culinary skills are about to go under the microscope. But never fear! Your devoted author scoured the internet and found 12 recipes that are guaranteed to put an impressed smile on your mother in-law's face.
We've got your solid favorites, and some lovely, yummy new ideas to try. Ever thought of adding a pickled root vegetable salad to your table? No? Well, start considering it, because wowza it's good. And what about corn pudding, or roasted Brussels sprouts (with bacon!)? But seriously, let's branch out this year. The time has come to be adventurous! Nothing lays on the wow-factor like a really knockout dish, and we've got the recipes you need to knock the socks off your family and in-laws. And if you want to stop by the Tango office and bring us some leftovers, we wouldn't say no.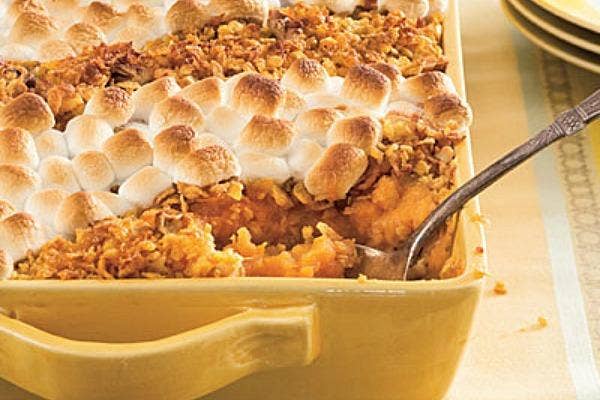 1. Sweet Potato Casserole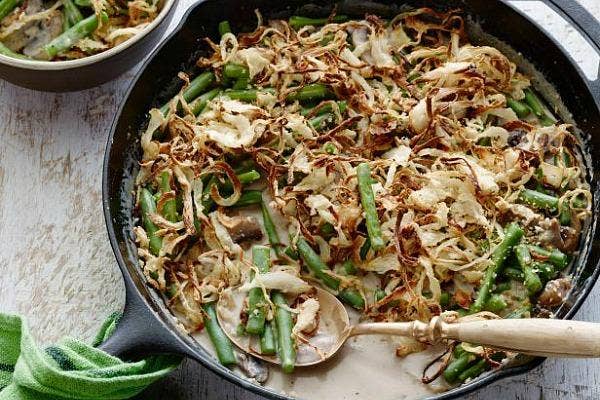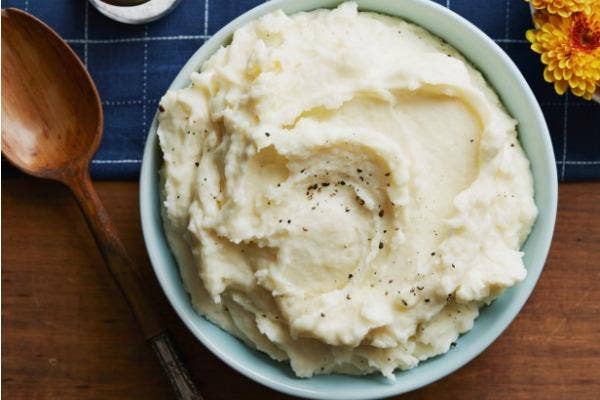 3. Truffle Cheese Mashed Potatoes
What??? Truffles? Cheese? Potatoes? We're in! Find the delish recipe here.
Photo: Cooking Channel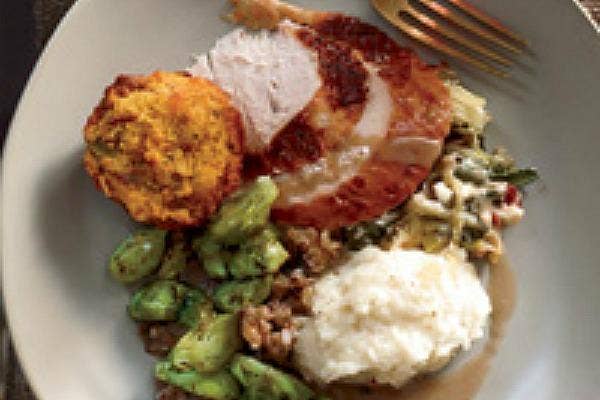 4. Brown Butter Mashed Potatoes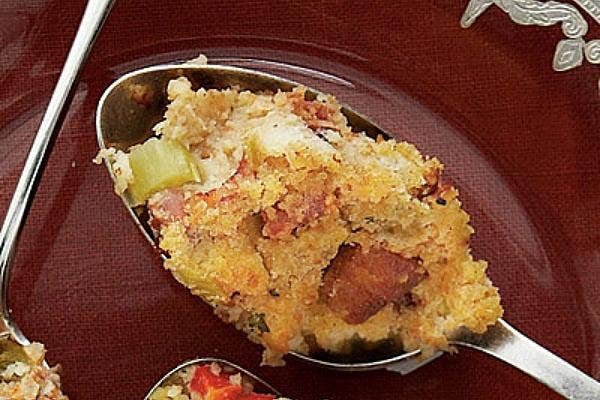 5. Classic Cornbread Stuffing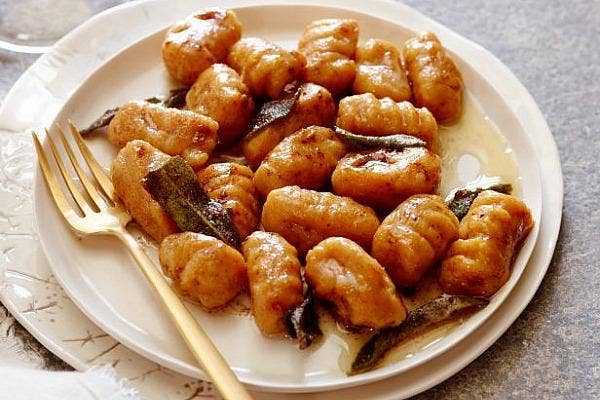 6. Sweet Potato Gnocchi in Sage Brown Butter
Yeah, we really like potatoes over here. But who wouldn't love this stunner of a dish? Find the recipe here.
Photo: Food Network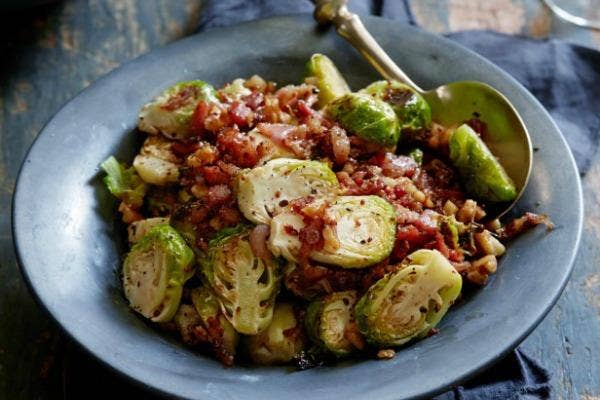 7. Roasted Brussels Sprouts with Bacon
Having an aunt who makes this particular dish, I can heartily endorse its deliciousness. Find the recipe here, and get roasting.
Photo: Cooking Channel
8. Sausage and Apple Stuffing Bites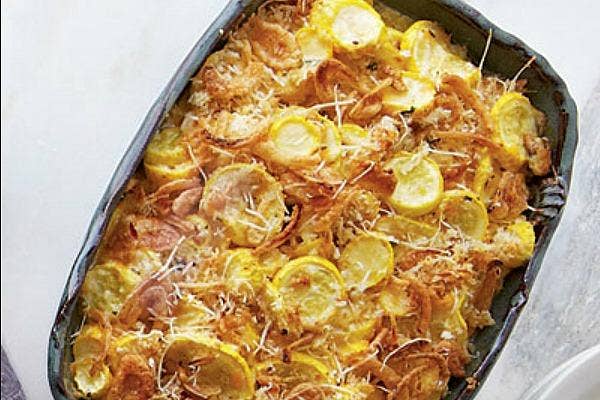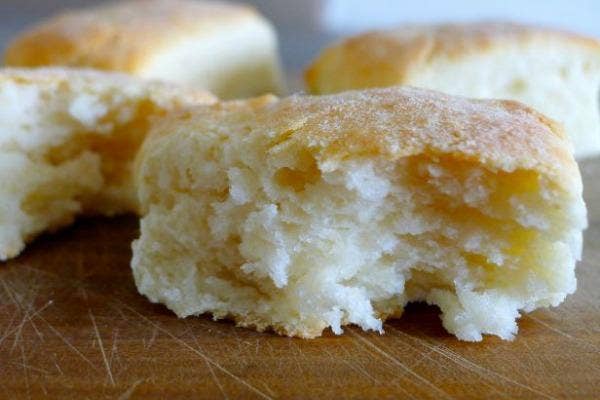 10. Gluten-Free Buttermilk Biscuits
And no modern table would be complete without something gluten-free. Find the recipe here.
Photo: Food Network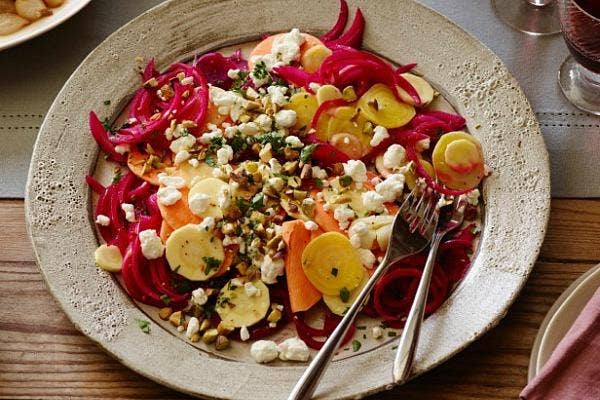 11. Pickled Root Veggie Salad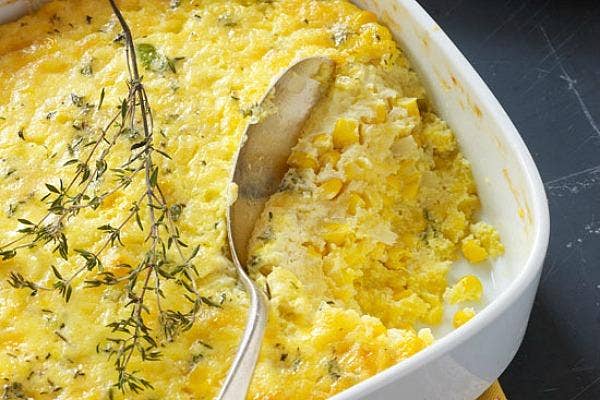 12. Corn Pudding
Okay, I know this one sounds odd, but I swear on personal experience that corn pudding is one of the best things on earth, and should have a place on your cooking roster this Thanksgiving.
Photo: Food & Wine
Previous
Next
BEGIN