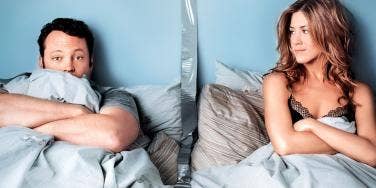 If you do something that makes you an international punchline, you're doing it wrong.
Recently, a story spread around the internet about some lady who, after what was probably a rough breakup, spent an entire week in a KFC. (It was a 24 hour KFC, so it's not like she barricaded herself in or anything.) She just sat down in a booth and occasionally kept getting more chicken.
I'm sure the guy that dumped her is regretting his decision now.
In all honesty, this doesn't seem like that big of a deal to me. This seems like something I'd do even if I hadn't been dumped. I guess a full week is a pretty long time, but at least she kept ordering food. Oh man, imagine what she smelled like after a week of not showering and eating exclusively KFC! Either amazing or awful, or some kind of combination in the middle.
She eventually left when she decided what she was going to do with her life now that she had been dumped. Girl, you gotta learn how to handle a break up better. Here's a tip: If you do something that makes you an international punchline, you're doing it wrong. Here are 10 better ways to handle a break up!
Write your thoughts down.
Try starting a diary. You clearly have some issues. A diary is a good way to explore your own thoughts, as opposed to exploring another plate of chicken.
Photo: IMDB
Take up a new hobby.
Immediately after a break up is the best time to try out a new hobby. According to movies, you're guaranteed to meet the love of your life immediately. Guaranteed. Immediately.
Photo: IMDB
Go on a rampage.
Look, staying a week in KFC made headlines. If you want to make headlines, you might as well cause some damage along the way. Preferably to the person who just broke your heart.
Photo: IMDB
Go on some zany adventures!
Ever want to hunt for treasure? Or take on a gang? Now that you've been cut free, go grab some friends and head out and find some excitement.
Photo: IMDB
Go back to school.
Look, you just spent an entire week in KFC, so you don't have a job anymore. Maybe it's time to head back to school. Maybe culinary school? To learn how to cook chicken? Real chicken? Then you can just grieve your split privately in your own kitchen and save a few bucks.
Photo: IMDB
Listen to some music.
Maybe instead of filling the emptiness in your heart with fried chicken, listen to some The Cure albums. It's better for your heart (physically, anyway).
Photo: IMDB
Go on a vacation!
Hey, maybe instead of spending a week in a fast food restaurant, maybe go on an actual vacation. Figure out your life at the beach, not at a KFC. That's a rule I've always lived by.
Photo: IMDB
Move to a new city.
Here's a thought: Move to a city without a 24 hour KFC. Move somewhere that doesn't have 24-hour anything. You need places that close eventually, honey.
Photo: IMDB
Become a shut-in.
You know what's better than KFC? Your own place. You don't have to wear pants, you can take a shower every couple of days, there's this thing called privacy. It's just much better than a KFC in terms of getting over a split.
Photo: IMDB
Get your memory wiped clean.
In Eternal Sunshine of the Spotless Mind, people deal with break ups by having their memories erased. In real life, you can just alcohol for this. It's much simpler.
Photo: IMDB
Previous
Next
BEGIN