Stuck without a title in your relationship? Watch what Jake is doing.
Are you stuck in a relationship where you feel like you are just filling someone else's spot? Do you feel like the other person isn't totally being upfront with you? Even worse, are you starting to feel disrespected by your partner? Then you need to turn on your television every Thursdays to get a few love lessons.
Scandal's Jake and Olivia's relationship made a huge turn last night, and some people don't know how to take it! To recap it all for you, Olivia and Jake are still in relationship limbo. They have sex, they somewhat confide to each other, but there are no labels.
Olivia is still very much free to stop by Jake's room for a hook up and then go back to her life of fixing other people's messes. We can tell that the two have definitely enjoyed each other's company on the island, but something is holding Olivia back from committing. Of course that something is the very married, Fitz.
Now that they are back off the island, it looks like Jake is resenting Olivia's decision to return. He tells her very clearly that as long as they are in D.C. "it's Fitz's turn." So what does he do in this complicated situation? He does the following things that everyone should do in an open relationship.
Photo: weheartit.com
1. Create boundaries
Have dinner with Papa Pope for what?! Jake was very much in the right for telling Olivia no. Yes, he ended up wavering in the end, but we think that more has to do with his plot to take Papa Pope down than to appease Olivia.
Photo: The Urban Daily
2. Be honest about what that status of your relationship truly is
"I'm not your boyfriend!"
Jake was totally in the right for saying this to Olivia when she strangely thought it was appropriate to try and get him to sit down and have dinner with her father. You shouldn't take your friends with benefits home to meet the parents only to give that person mixed messages on your relationship.
Photo: Tumblr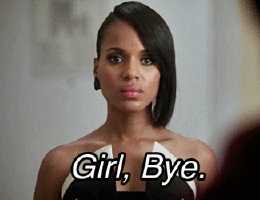 3. Call out your partner for selfish actions
Jake has done this many times. Olivia acts like Jake should be at her beck and call because "he doesn't have a job." Well Olivia, Jake does have a job and it involves outing your father as the murderer of the President's son!
Photo: weheartit.com
4. Clarify what you want and how you feel
Jake has no problem telling Olivia that he loves her and would be open to a more serious relationship. If you want your label to change then this is a must, but he is also honest with being okay with being on the sidelines. However, he doesn't want Olivia to treat him like a boyfriend if she isn't willing to give him a title.
Photo: Verastic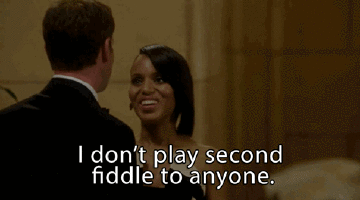 5. Know Your Worth and Share It
Just because you're not someone's boyfriend or girlfriend doesn't mean that person can mistreat you. Jake is very good about standing up to Olivia, and telling her that she can't just play with his feelings.
Photo: alexgladu.wordpress.com
6. Have Fun
"Call me if you want me to come over and do that thing."
Jake knows to be tough on Olivia when she crosses the line, but he still understands that open relationships are still supposed to be fun. Don't let the petty drama get in between you two if you still want the relationship to continue.
Photo: Project Fandom
Previous
Next
BEGIN