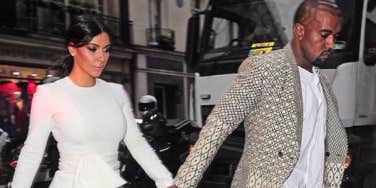 Steps to creating the perfect couples costumes.
Halloween is rapidly approaching and you need to put together a costume for you and your significant other. Couples costumes can be seriously lame, but when they are relevant to pop culture, they are the best. Forget movie couples for a moment and step into some of the worlds most popular celebrity couples this Halloween. All you have to do is mimic a celebrity's most famous look and do the same for their partner.
It's easier to dress like celebrities considering you can probably put things together from your own closet, but finding the right celebrity couple is important. Maybe you want to dress like A-listers Amal and George Clooney or maybe you're more comfortable dressing like jail bound Teresa and Joe Giudice. There are plenty of celebrities out there to dress up like. You could be Miley and your partner could be a giant joint. Maybe you want to be Ke$ha and your partner could dress up like a penis. There are bromance couples and sister couples you could dress like. Think outside the realm of relationships in Hollywood and think about duos. Whatever your preference is, we have come up with 11 couples that you could potentially dress up like for Halloween this year.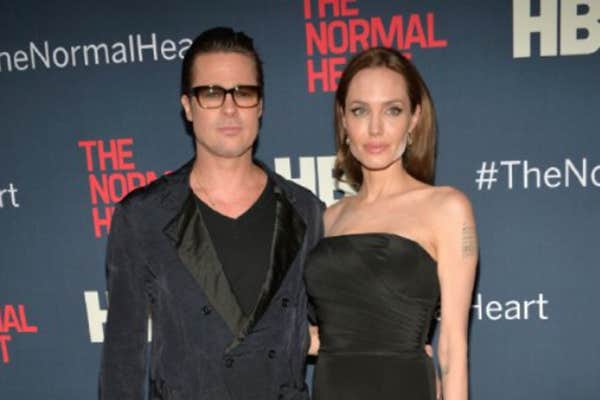 1. Brangelina
Photo: IMDB
To be Brad Pitt and Angelina, all you need is an attractive man and a black tight fitting dress because we're pretty sure that's all she owns. Also a horde of children would help distinguish you too.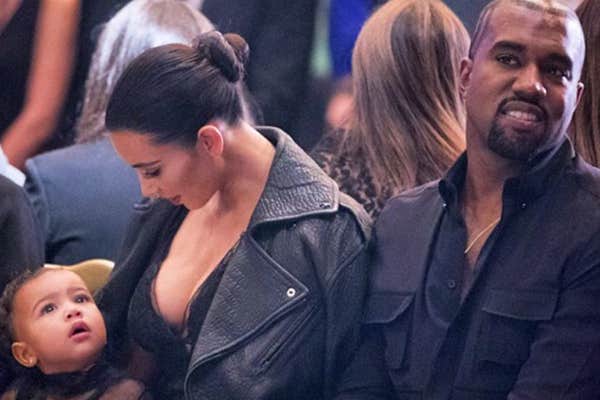 2. Kimye
Photo: Instagram
Get ready to stuff your butt and dress in a very tight revealing outfit. Kanye, dress like you're the world's biggest douchebag (hint: find a leather skirt) and make sure that if you do'nt have a North West you go and get a doll because the outfit isn't complete without North.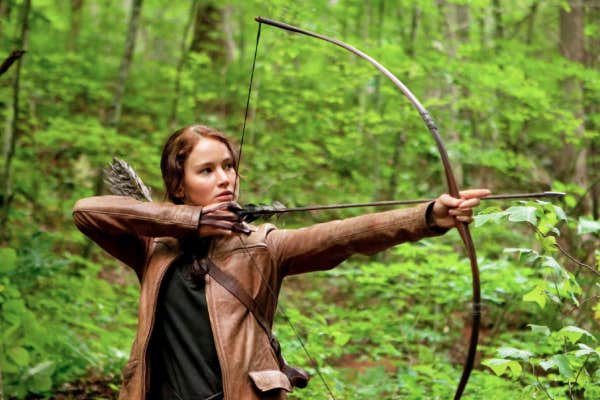 3. Chris Martin and J Law
Photo: Lionsgate
This works really well if you're dating an older guy. You can dress up as Katniss Everdeen while your man can carry around a guitar all night. Honestly, to make this costume even better, find a third wheel to play Gwyneth Paltrow.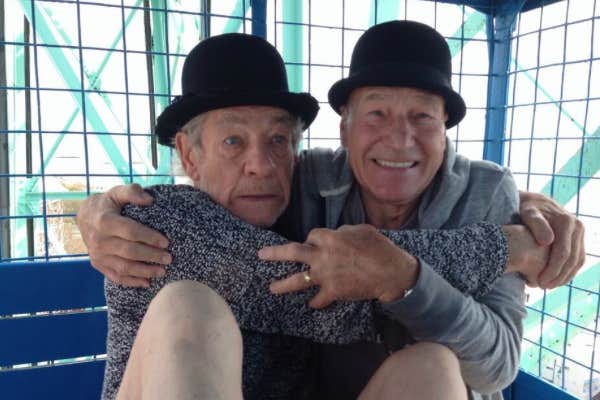 4. Sir Ian Mckellen and Sir Patrick Stewart
Photo: Twitter
Sometimes the best couples aren't in a romantic relationship. This is easy. One of you dresses like Magneto and the other as Professor X. Then act like you have a major bromance all night long.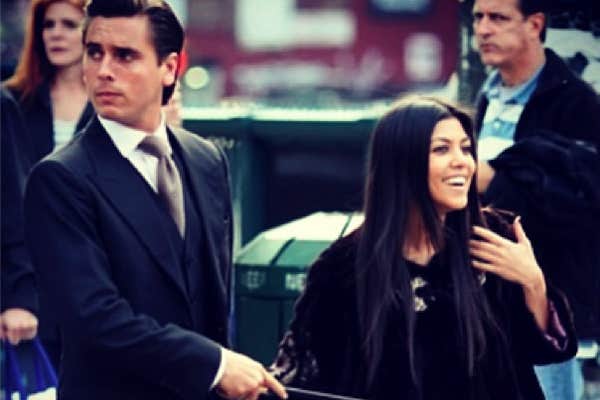 5. Kourtney Kardashian and Scott Disick
Photo: Instagram
Look like a Kardashian with the long black hair, but this costume really relies on finding the perfect Lord Disick costume. Just get a walking cane, a dinner jacket and some valor slipper shoes and ask people to call you The Lord all night.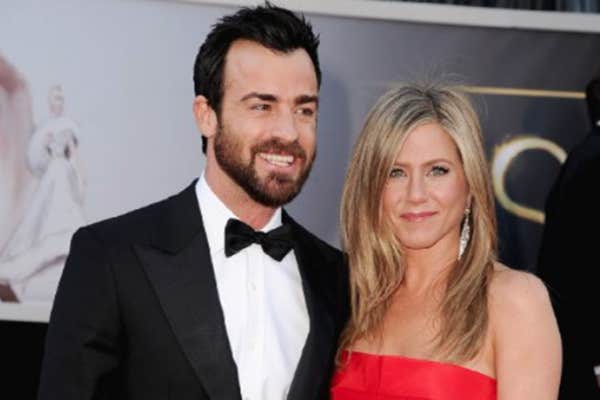 6. Jennifer Aniston and Justin Theroux
Photo: IMDB
You know you want to dress up like Rachel from Friends. Get a wig of "The Rachel" and your partner can dye their hair black and walk around all night confirming that you aren't married and you aren't having a child.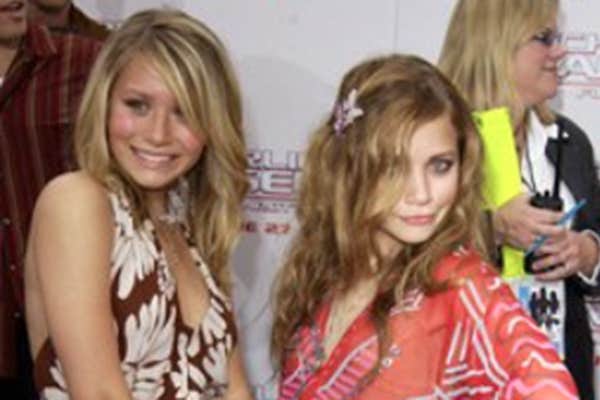 7. Mary Kate and Ashley Olsen
Photo: IMDB
One of you will need dark hair and an oversized dress. The other one will need light hair and a normal girly outfit. You could also mimic their style from their amazing world adventure movies. I suggest Passport to Paris.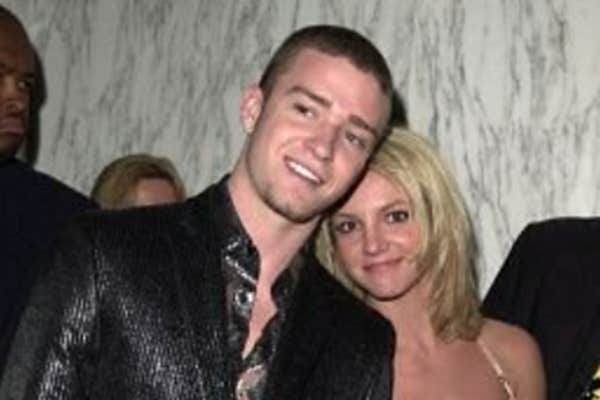 8. Justin Timberlake And Britney Spears
Photo: IMDB
This flashback is simple. Just wear all the denim. Don't worry, 95 percent of people will get it and love it. Justin and Britney forever.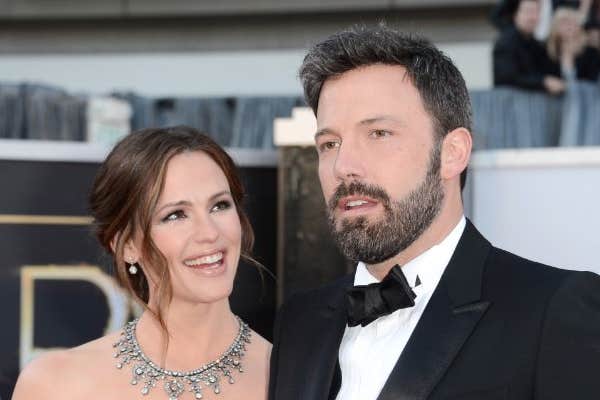 9. Bennifer
Photo: IMDB
You can just dress up as Batman and for Jennifer Garner, just look really really plain. Wear normal people clothing and tote around two toddlers. Easiest costume ever.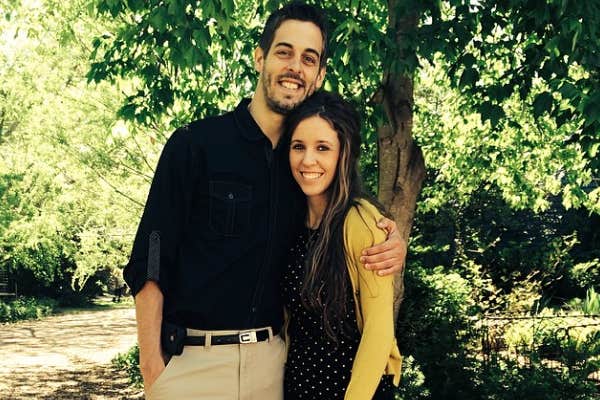 10. Jill and Derick Dillard
Photo: Instagram
The hard work comes with Jill. Stuff your belly because she's four months pregnant. Get a long hair curly wig and make sure that your jean skirt is very long, God might smite you. For Derick … just dress up as a Walmart employee, because that's where he currently works.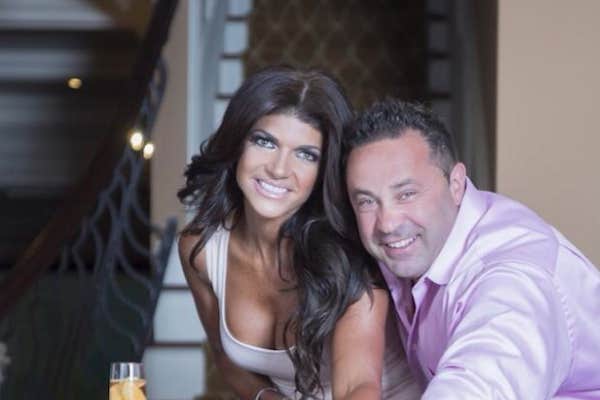 11. Teresa and Joe Giudice
Photo: Twitter
This is simple: prison costumes and go as New Jersey as you can possibly go. GTL it up before you throw on your prison garb and you're done.
Previous
Next
BEGIN