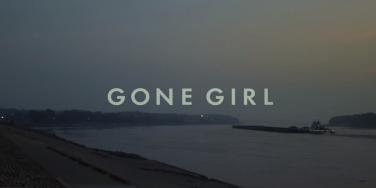 'Gone Girl' made me really scared of my girlfriend.
I usually pick better movies for date night. Looking back, I should have known what I was walking into. I took my girlfriend to go see Gone Girl, and now I'm terrified of her. Absolutely terrified.
I didn't read any spoilers on the movie ahead of time, so I thought the movie was going to be a mystery movie. If you haven't seen it yet, then stop reading this right now. It's a great movie, but it's best if you don't know much about it before seeing it.
If you did see it, then you know exactly what I'm talking about. This movie will do for girlfriends and wives what Jaws did for great white sharks. Here's what I learned from Gone Girl, and how I'm protecting myself from what has become the most terrifying thing I know: my girlfriend.
She's capable of ANYTHING.
Never forget, a woman scorned is the scariest beast on the planet. She'll do anything, ANYTHING, to get back at you.
If she looks depressed in public, you're toast.
If she never looks happy, especially in front of other people, work on that. Or hire a lawyer. Your choice.
Make sure her parents like you.
If her parents tell the press that they think that you're a murderer, that's not going to help. Make sure to let to let them know at every opportunity that you're not a murderer.
Don't look like a douchebag.
Seriously, if you look like an uptight jerk, it'll just make her story believable. Laidback people never get framed for murder.
Don't hide your emotions.
Especially when you're out in public: Make sure you always look happy. If you look like a killer, then people will just assume that you are.
Public displays of affection are a must.
It will be hard for your significant other to paint a picture of a terrible marriage when everyone always sees you two getting cozy.
Get to know her friends.
Her friends need to be your friends. That way, when she fakes her death, you'll be someone that they support as opposed to someone they publically accuse of murder.
Take her games seriously.
If she comes up with a riddle or scavenger hunt for you to solve, make sure you finish it. Not finishing it is about as dangerous as trying to steal a bear cub from its mother.
Keep your own diary.
If she keeps a diary, keep your own. And make sure you have a witness sign every page and get it notarized.
Don't hold press conferences.
If she tries to frame you for murder, this is a step she'll assume you're going to take. It's the perfect opportunity for an accomplice to make an accusation in front of an audience. Just prepare a statement from home or something.
Previous
Next
BEGIN