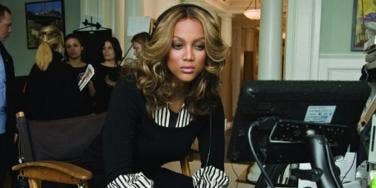 Most celebs are loaded.That doesn't stop 'em from being cheap or frugal.
Most celebs, if they manage the funds and their accounting properly and don't skirt the IRS, are loaded, with little-to-no worries when it comes to money. But you'd be surprised that there are many cheap celebs. Because paper is of little concern to celebs, who are usually rich and famous, there is absolutely no excuse for bad tipping for good service or even average service.
There is also no need to engage in coupon clipping, yet plenty of actresses, singers and models who come from meager backgrounds and grew up in low income environs still employ money-saving techniques and options. Old habits die hard and we can understand why they can't let go of what their parents (or their upbringings) instilled in them.
Regardless, there are lots of cheap celebs who don't really comprehend that whole 20 percent gratuity for good service thing. So that's why when a football player like the Philadelphia Eagles' LeSean McCoy leaves a two cent tip as a "statement," or when Britney Spears dines and dashes accidentally, it's national news.
There's no good reason for celebs in elevated tax brackets or with deep pockets to scrimp on a tip. And maybe some celebs can share their coupons with the less fortunate. Perhaps?
Here are 13 celebs who are either cheapskates, bad tippers, thrifty or frugal. Wait staffs, beware!
Sarah Michelle Gellar
13. Sarah Michelle Gellar: The former slayer of vampires says she asks for on-sale fish at Whole Foods and thinks that using coupons is perfectly acceptable, since she shouldn't have to pay more when others get to pay less with coupons. #CelebProblems #Princess #STFU
Rachael Ray
12. Rachael Ray: The kitchen queen, known for her "EVOO" abbrev and her ability to whip up quick, inexpensive meals, is also known to leave less than 20 percent when tipping. That's a bummer, since she "serves" people, as well.
Sarah Jessica Parker
11. Sarah Jessica Parker: The actress, who is closely associated with her roles of spare-no-expense clotheshorse and shoe fetishist Carrie Bradshaw, reportedly swipes items from sets without paying for them. You know, things like clothes, decor and more. Her son also wears hand me downs from his cousins. That's not very Carrie-like and is proof that SJP does not = Carrie B.
Mark Zuckerberg
10. Mark Zuckerberg: The Facebook founder is a billionaire, like with a "B," but there is a widely circulated rumor that he didn't tip for a $40 meal while on his honeymoon. Where's the "Dislike" button?
Lady Gaga
9. Lady Gaga: The pop diva has admitted that looking for sale racks is part of her NYC nature and her birthright. She has also tweeted that people look at her like she has six heads — as opposed to what, six inch heels? — when she pays for her groceries with coups.
Tyra Banks
8. Tyra Banks: The model and talk show host was raised to be frugal and not to waste, which are excellent traits. However, she has admitted that she cribs hotel toiletries. She also reportedly catered her talk show's holiday party with McDonald's. That latter story sounds a bit suspicious, TBH.
Warren Buffett
7. Warren Buffett: The investor has more money than God, but still drives an older model car and lives in Omaha, which is not exactly a threat to NYC's crown as one of the world's most expensive cities.
LeBron James
6. LeBron James: The baller is rumored to be a yard when it comes to tipping. There is a pervasive rumor that he once left a $10 tip after an establishment extended its hours just to accommodate him.
Teri Hatcher
5. Teri Hatcher: The former housewife of the desperate sort will drive a car for 100,000 miles or 10 years before splurging on a new model. You know, that is actually environmentally sound.
Carrie Underwood
4. Carrie Underwood: The country star is arguably the biggest American Idol alum ever, but even she admits to using coupons. She is still an Oklahoma girl at heart.
Kristen Bell
3. Kristen Bell: The funny gal is a coupon addict, admitting she loves those Bed, Bath + Beyond coupon mailers that we usually throw out since they come every week without fail. She also wore a Target dress on a red carpet.
Hilary Swank
2. Hilary Swank: The two-time Oscar winner grew up in a trailer park, so she is used to scrimping and saving wherever and however she can. She is a coupon clipper and discount shopper. You can take the girl out of the...
Jeremy Piven
1. Jeremy Piven: Turns out that his smarmy portrayal of Ari Gold might not be a total act. He once left Season 1 of Entourage on DVD as a tip after an 11-guest dinner at a tony sushi joint in Aspen a few years ago. He was then banned from all of chef Nobu Matsuhisa's eateries. Rightfully so.
Previous
Next
BEGIN