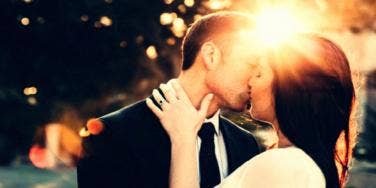 You've been waiting for this day ever since you were a little girl, planning your dream wedding to your dream guy holding up your dream ring while all your best friends were mulling over which Barbie they were going to beg their moms to buy. You've been relentlessly pinning stunning rings ever since Pinterest made its debut and you've been helplessly reposting brides on their big day on your Tumblr.
Once all the dreaming was taken care of, you finally met your dream guy – and now that you guys have had "the talk", you know a proposal's coming at any minute. But does your guy know what you like? Does he know what you want? Does he know to make sure to consult your four best friends, your sister, your mom and your Aunt Deb before making the most important purchase? While you're busy mulling over every possible outcome (and every possible cut), here is what you can expect from your guy – based on his career – when he gets down on one knee.
Please note: we are being completely silly here, and have designed this whole thing to give you a good giggle while you wait for your honey to pop the question. But hey, we could totally be right!
Photo: WeHeartIt
If he's a banker...
Bankers have lots of connections, so you can look forward to a lot of bling, not just a stand-alone diamond on a simple band. Your rocks will likely weigh you down, so get started on some muscle exercises, just in case, okay?
One word: pave. Most likely a glittering band with one mother of a center stone.
Photo: Tiffany
If he's a teacher...
Your teacher fiancé-to-be won't have a ton of cash to spare (and you're so frugal you'd be mad if he did!), so you can expect something heartfelt and simple – but far from basic.
You can most likely look forward to a tri-stone ring. Something simple, sweet, and from the heart.
Photo: Etsy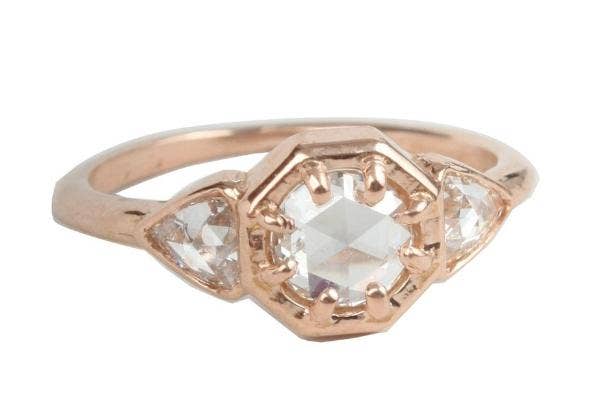 If he's a shop owner...
You and your partner likely stick to a really tight budget. You divvy out funds for all of life's needs: rent, bills, groceries, and never let a dime go to waste. Your ring will be something timeless and special – with a lot of meaning behind it – and 100 percent unique.
Something along the lines of an antique/cushion cut is probably in your future.
Photo: Catbird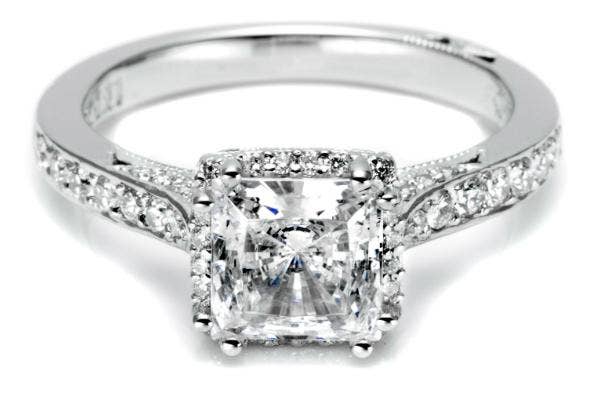 If he's a real estate agent…
When your guy does finally get down on one knee, you'll likely get a dissertation about your ring – and everything, down to point of origin to band to weight will have been accounted for.
A princess cut diamond is totally classic for a reason, and is most likely what will be resting on your finger for the next (hopefully) 60 years.
Photo: MyRingIdeas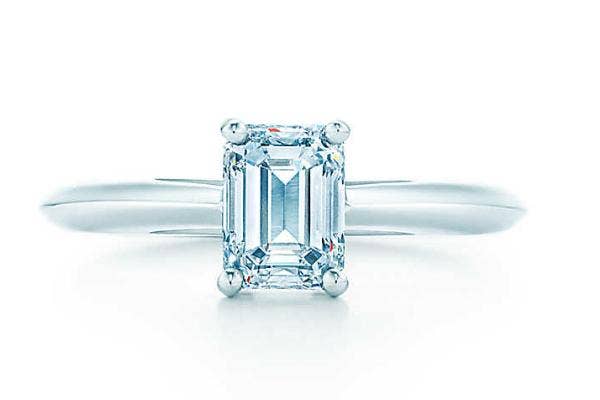 If he's a politician...
Get ready to sport a rock that'll put The Rock to shame. Politicians are all about making a statement and trust us, your diamond will do all the talking.
Totally expect an emerald cut to be coming down the pipe.
Photo: Tiffany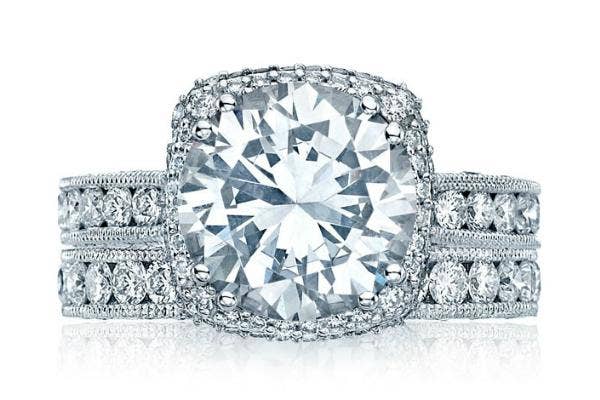 If he's a lawyer...
Get ready for something big and flashy – the kind that'll make all your friends green with envy. After all, he hasn't been studying case file after case file for nothing, right?
You can expect something in the realm of a radiant cut diamond, perhaps with accompanying stones.
Photo: GenesisDiamonds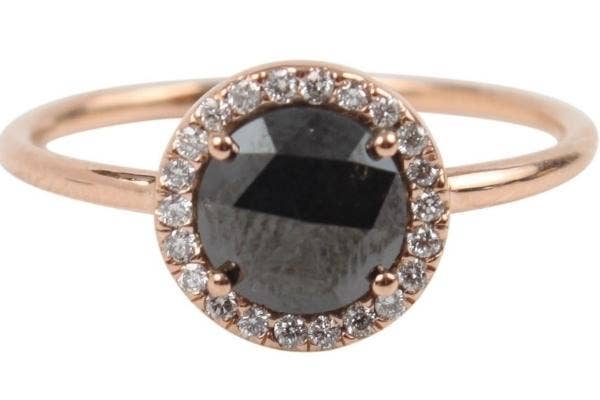 If he's a designer...
Sorry, ladies, but you might as well give up now. Designers crave control, which means that you'll probably be waiting another 10 years until he perfects the perfect cut. He'll design – and redesign – every aspect until it's flawless. And even though it might take awhile, it'll be the most gorgeous ring you've ever laid eyes on.
Be prepared for a round cut diamond with a truly stunning band.
Photo: Catbird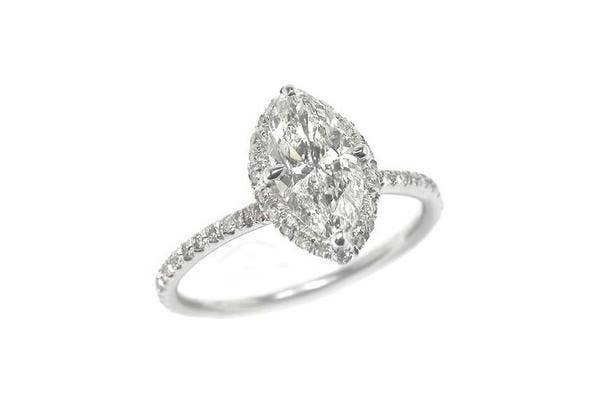 If he's a cop...
Your ring will be basic. Your rock will be basic. Your wedding will likely be basic. But who said that's a bad thing?
Expect something like a marquise cut, perhaps with accompanying smaller diamonds on the band.
Photo: Polyvore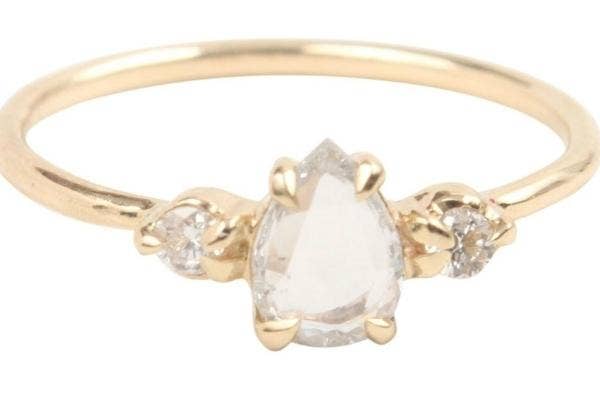 If he's a chef...
Chefs spend their entire careers telling other people what to do, tasting and testing dishes and coming up with creative touches for signature plates, so it makes sense that your ring is just another recipe. It'll likely be big and bold with lots of flavors and notes.
Don't rule out the possibility of a pear cut here.
Photo: Catbird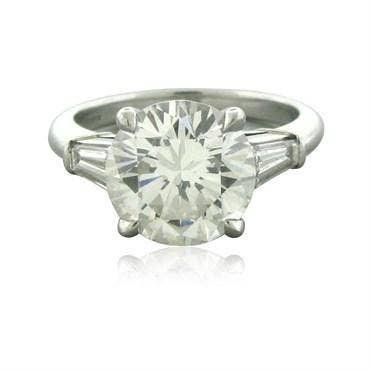 If he's a doctor...
Doctors spend lots of time scrubbing in, so chances are your partner will know better than to get you a big clunky ring that's a hazard in the operating room. He'll likely opt for a super ritzy band with a personalized inscription.
Expect something along the lines of a halo band, potentially with a really knockout stone.
Photo: OakGem
Previous
Next
BEGIN