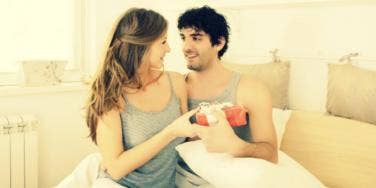 Amazing gifts for every type of guy.
Birthdays, anniversaries, holidays, or simply just because … there is seriously never a bad time to bestow a little something on your favorite man to let him know how much you care.
Only problem is, what on earth do you get him? We all know how difficult guys can be to shop for, especially since they never seem to "need" anything (we know you do, fellas!) or seem to have pretty much everything. It's not like he has a wishlist on his nightstand or a Pinterest board you can peek. And whether you've been together for three months or 30 years, it can still be difficult to find the gift that one gift that is so him.
But the truth is, you don't have to empty your wallet or embark on mission impossible to find your boyfriend or husband the standout gift he deserves. Whether your man is into biking, beer, fixing things or making sweet music, these awesome items, all under $20, make great gifts for him for any (or no) occasion at all.
A bacon press, ticket stub diary, themed shot glasses; we found some personalized gift options for just about every type of dude out there.
You can consider your mission accomplished.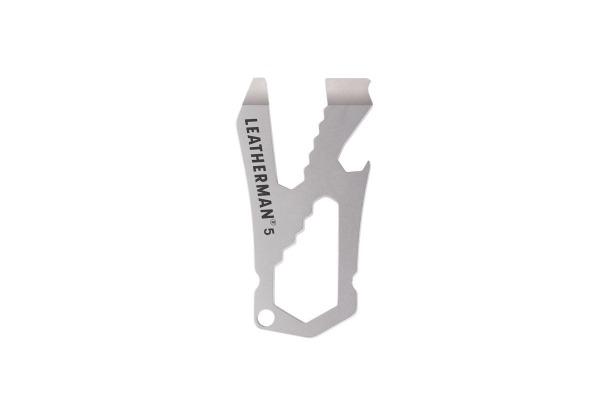 If He Likes ...
1. Fixing Things:
Whether or not he's terribly successful, your handyman loves tinkering with things. Better yet, he's always happy to play Superman when something needs fixing. Packing six different tools into a sleek stainless-steel keychain, the Leatherman #5 will allow him to play Mr. Fix-It wherever he may be ($13, leatherman.com).
Photo: Leatherman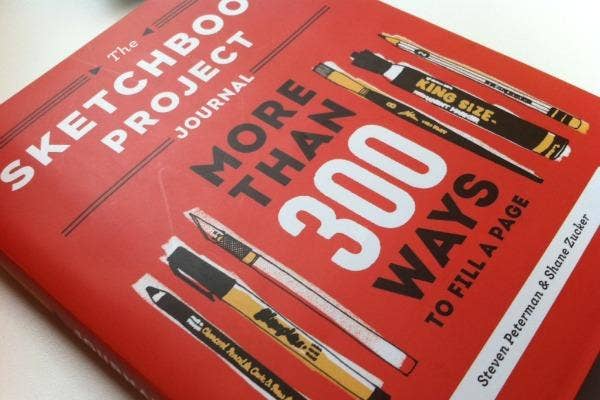 If He Likes ...
2. Art:
Amateur doodler or Andy Warhol, every artist needs a little inspiration boost sometimes. Enter the Sketchbook Project Journal, a book of 300-plus prompts, themes, and playful ideas that will help him expand his imagination and fill the pages even when the muses are silent. The Sketchbook Project is a cool, collaborative art movement, and the journal also includes a fold-out with inspiring stats ($16, sketchbookproject.com).
Photo: Lyric Kinard
If He Likes ...
3. Music:
While you may never be able to convince him to part with all of those ratty tour T-shirts, you can give him a place to organize all of the ticket stubs. With acid-free pages, clear pockets, and space for notes, the Ticket Stub Diary is a great place to chronicle his concert-going ways ($14.99, modcloth.com).
Photo: Mod Cloth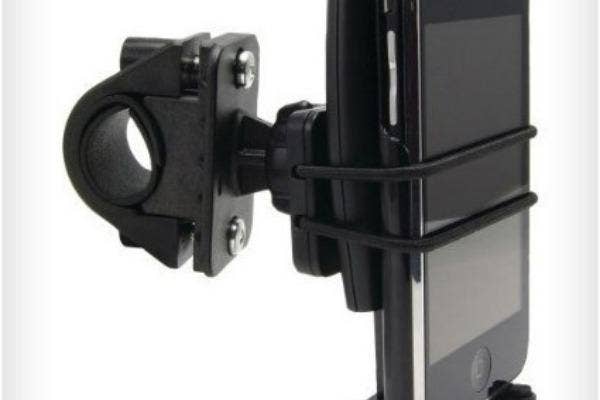 If He Likes ...
4. Bicycling:
With an Akron Slim-Grip Phone Mount, he'll never have worry about where to stash his phone on a long ride. The spring-loaded design attaches his phone right to the handlebars, without blocking any side buttons. That way he can easily listen to music, communicate hands-free, or even use the phone to navigate ($16.99, amazon.com).
Photo: Amazon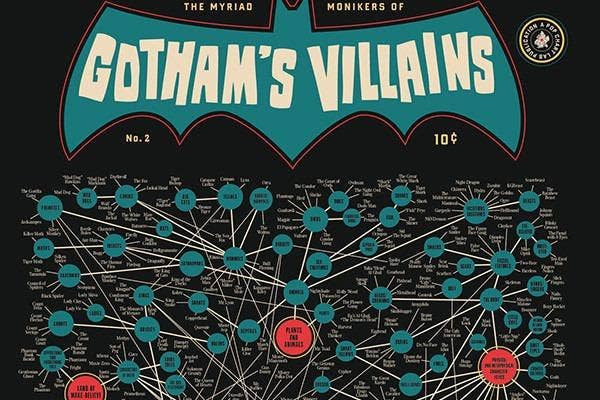 If He Likes ...
5. Comics:
He wears his "nerd" title with pride, and he'll just as proudly display this Myriad Monikers of Gotham's Villians poster. From biggies like the Joker to more obscure bad guys like Batzarro and Larry the Judge, this "comprehensive crimefighter's database" records and categorizes all of the colorful characters who have dared to challenge the king of Gotham ($20, popchartlab.com).
Photo: Pop Chart Lab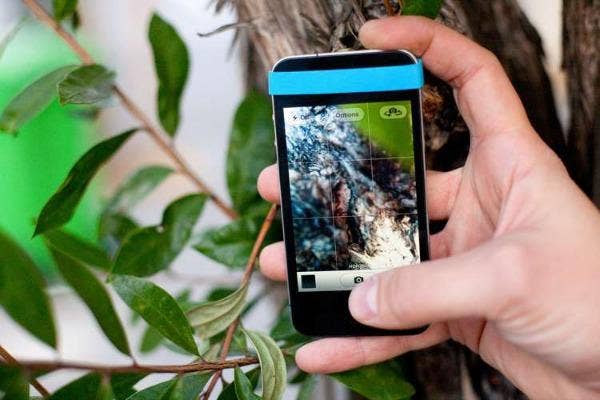 If He Likes ...
6. Photography:
Maybe he insists on a top-notch SLR, maybe he messes around with Lomography, or maybe he's an Instagram phenom. Whatever his photo interest, one thing is certain: Sometimes all he'll have to capture the moment is his phone. For those times, he'll thank you for the Macro Cell Lens Band a handy rubber band that wraps around his phone, adding a macro lens that will ensure brilliantly sharp photos ($15, photojojo.com).
Photo: Jornal Montes Claros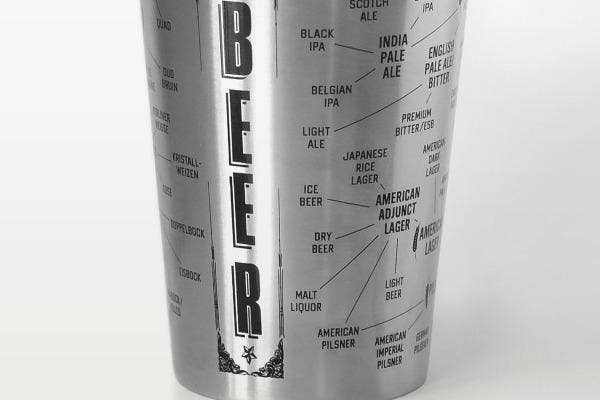 If He Likes ...
7. Beer:
He knows the best seasonal ales, he makes brewery pilgrimages, and he'll talk about hops and finish forever if you'd let him. Any beer-lover worth his salt needs a perfect pint glass, and this stainless steel number not only has a spiffy double wall to keep his brew at optimal drinking temperature, but it's also adorned with an intricate beer taxonomy that he can enjoy while he imbibes ($20, beerloved.com).
Photo: Beer Loved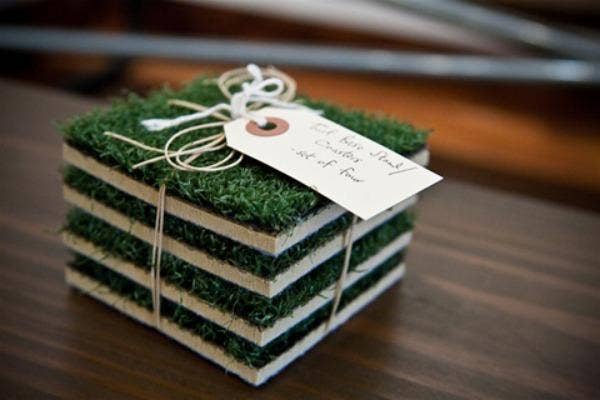 If He Likes ...
8. Sports:
Coasters may not usually be his first priority, but he'll love setting beers on these Turf Coasters the next time the guys come over to watch a game ($14.95, bergino.com).
Photo: The Gadget Flow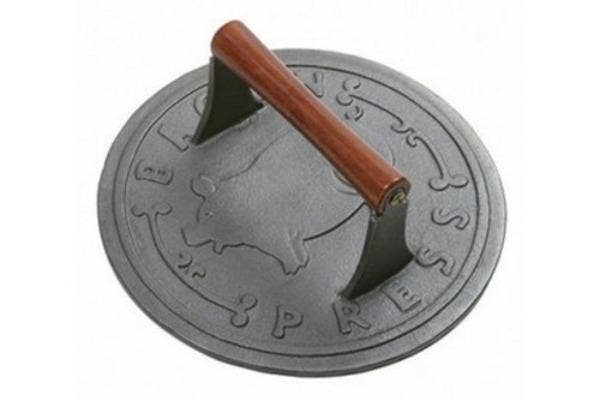 If He Likes ...
9. Cooking:
The chef in your life will love a handy Bacon Press. Both useful and amusing, this cast-iron round press (emblazoned with a pig, or course) will help him to ensure even grilling when he's whipping up everything from bacon to burgers to quesadillas ($17.95, cooking.com).
Photo: Cooking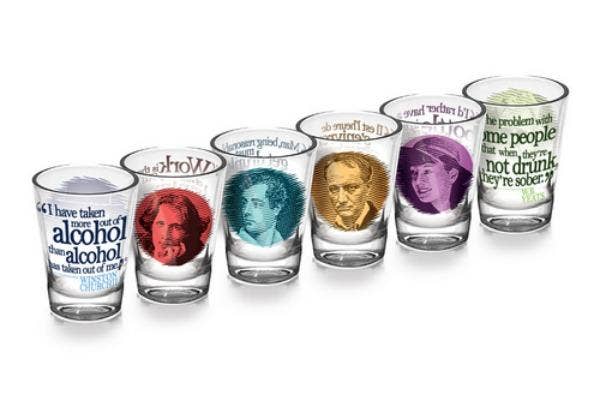 If He Likes ...
10. Reading:
Everyone who loves books knows that many of the best writers also drink a lot. The Writers' Shot Glass Set combines two great things, decorating shot glasses with the faces and words of great writers like Baudelaire, Byron, and Dorothy Parker ($18, thelibraryshop.org).
Photo: The Library Shop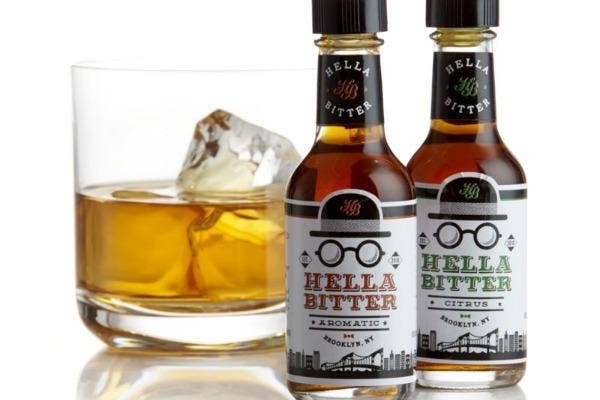 If He Likes ...
11. Drinking:
Any mixologist worth his salt knows that a good drink requires good mixin's. This set of Citrus Bitters will be a great addition to his home bar ($19, scoutmob.com).
Photo: Crate And Barrel
Previous
Next
BEGIN