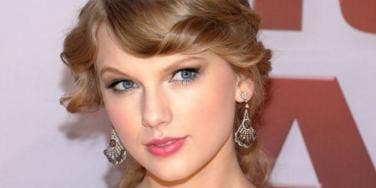 Celeb feuds are nothing new. These are some of the shadiest in recent memory.
Celeb feuds have become a badge of honor. Most celebs have engaged in at least one major feud in their career. Some celebs, like Taylor Swift and Lady Gaga, have been embroiled in multiple verbal battles and wars of words that often play out in seriously ugly fashion in media and in gossip columns.
The fights are more about one ups via Twitter; there's no hairpulling and very rarely do they come to blows. Sometimes the feuders hug it out; sometimes the feuds drag on for years.
Whatever the case, be it serious or trivial, we, as civilians, like to pull up a chair and watch. The aforementioned Swift and fellow pop diva Katy Perry are the latest celebs at the center of a feud that has been escalated in the press.
Swift admitted she wrote a song about a fellow pop star, claiming they were frenemies. She didn't name names, but there were enough clues for the media and fans to quickly decipher that Swift was referencing Perry and throwing a metric ton of shade her way, including hinting that there was a "personal" as well as a professional connection — cough cough, John Mayer, cough cough. Remember, Swift also got mad at Golden Globes hosts Tina Fey and Amy Poehler for making a joke about her love life, taking it way too seriously and likening it to girl-on-girl crime. So Swift is no stranger to feuds.
These are some of the most memorable and shadiest celeb feuds in recent years. It's all about the drama, the drama and more drama.
Orlando Bloom and Justin Bieber
1. Orlando Bloom and Justin Bieber: Bitch slapping over Miranda Kerr. That's the rumor about why these two baby-faced gents (using that term loosely) went at it. Legolas versus a Canadian singer? There can only be one winner there.
Madonna and Lady Gaga
12. Madonna and Lady Gaga: This is a classic case of the old guard versus the new. Madonna called Born This Way "reductive," insulted Gaga at every turn, mashed up their songs in the live setting and managed to look like an angry, jealous and aging pop star in the process.
Taylor Swift and Katy Perry
11. Taylor Swift and Katy Perry: Shade can come in song form. There's only room at the top for one pop diva, and Swift wrote a song called "Bad Blood" about how Perry bogarted her dancers. Or at least that's what we think after piecing together context clues. Perry made a Regina George jab in a tweet the day after Swift's comments were made public and it seemed aimed at Swift. Dem claws are out.
Christina Aguilera and Lady Gaga
10. Christina Aguilera and Lady Gaga: During the rounds for her 2010 flop Bionic, Xtina took to making jabs at Gaga, who was riding a rocket to the top of the pop charts while C. Agz was on the way down. It was subtle and mean, with Xtina acting like she didn't even know who Gaga was. They eventually made up and recorded a song together, a remix of Gaga's "Do What U Want."
Lady Gaga and Kelly Osbourne
9. Lady Gaga and Kelly Osbourne: Osbourne essentially accused Gaga of hypocrisy for letting her Little Monsters be the very bullies that Ma Monster crusades against. Kelly's mother Sharon got in on the fight, slamming Gaga, but she also eventually brokered the truce.
Mariah Carey and Nicki Minaj
8. Mariah Carey and Nicki Minaj: American Idol is supposed to be about the contestants and their talent battles. But when these two divas were on the judge's panel, things got ugly ... quick. Threats of violence ensued. Ratings plummeted, rightfully so. The battles felt scripted and forced.
Nicki Minaj and Lil' Kim
7. Lil' Kim and Nicki Minaj: Lil' Kim was the queen of rap. But gravity still applies in the cyclical celeb world, and what goes up must come back down. Minaj eventually usurped Kim's rap vixen throne, and she did not go gently. Minaj's rise to prominence lead to lots and lots of diss tracks, courtesy of Kim.
Paris Hilton and Kim Kardashian
6. Paris Hilton and Kim Kardashian: Hilton said that Kimmy's rear end looked like cottage cheese stuffed in a big trash bag. Need we say more?
Azealia Banks and everyone and their mother
5. Azealia Banks and Everyone: Who hasn't the rapper feuded with? Angel Haze, Rita Ora, Lady Gaga, Coldplay's manager — you name it and they were all Banks' targets. She talked trash, a lot, on Twitter. Yet her album Broke With Expensive Taste remains unreleased. So much promise and so much wasted time.
Miley Cyrus and Sinead O'Connor
4. Miley Cyrus and Sinead O'Connor: This feud was sorta one-sided, as it was all driven by the Irish singer penning an open letter, saying Cyrus was being pimped by her handlers. O'Connor penned open letter after open letter after Cyrus questioned her sanity. While Miss Miley barely addressed it, O'Connor seems to think they had a dialogue and made people aware of mental illness. Huh?!
Jennifer Lopez and Mariah Carey
3. Mariah Carey and Jennifer Lopez: Lopez insists no beef exists between herself and her fellow diva Mimi, but it's been rumored for years, which means something must be up or have been up. (It's said that Carey's creeper ex, Tommy Mottola, gave a bunch of beats intended for one of her own albums to Lopez as a means of revenge.) Lopez has said that she'd love to meet and befriend Mimi. They both have twins. Those could be the olive branches!
Jennifer Lawrence and Joan Rivers
2. Jennifer Lawrence and Joan Rivers: The late, great Rivers said what she thought, and we loved her for it. But Lawrence was not happy at Rivers' Fashion Police comments, essentially saying the host was being mean and warping body image notions. Rivers pounced and continued to fire off barbs like only she could.
Selena Gomez and Demi Lovato
13. Selena Gomez and Demi Lovato: Social media unfollows. "Bye bitch" tweets. Lovato sidestepped like champ in a TV interview, during which she said they just grew apart. It's sad, since the former Disney divas had been friends for years and Gomez even supported Lovato's rehab treatment, but we don't blame Lovato if she got sick of hearing about Gomez's constant Justin Bieber, drinking and drug dramas.
Previous
Next
BEGIN