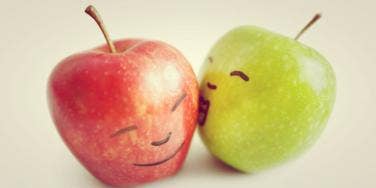 Love quotes that get you, and your relationship.
At YourTango, we love quotes, and we love love, so naturally, we adore love quotes (it just works)! And we know how we feel about the ones we hold dear, but what about you, darling reader?
Have you ever loved someone so much that you just couldn't find the words to express your intense feelings? All you could do was yell "I love you!" and shower them with a mad barrage of hugs and kisses. If so, you're likely not alone. If you were, Facebook wouldn't be so full of your friends sharing love quotes from famous folks like William Shakespeare, Maya Angelou and John Lennon. Thanks to their similar experiences and skills with the written word, you now have the chance to express your undying love for your partner on anniversaries, birthdays and any other day you feel like spreading the love.
Whether you've been dating a few weeks, months or years, or if you've been married for what seems like forever and have a household of kids, these love quotes capture the true essence of being in love. Not only with your partner, but with life. Celebrate your union by sharing these with your better half. We know they will appreciate it!
Antoine de Saint Exupery
"I still fall for your everyday." - Antoine de Saint Exupery


Photo: Paper Blog
F. Scott Fitzgerald
"You are the finest, loveliest, tenderest, and most beautiful person I have even known-and even that is an understatement." - F. Scott Fitzgerald


Photo: Etsy
Dr. Seuss
"We are all a little weird and, life's a little weird, and when we find someone whose weirdness is compatible with ours, we join up with them and fall in mutual weirdness and call it love." - Dr. Seuss


Photo: Etsy
William Shakespeare
"I do love nothing in the world so much as you." - William Shakespeare


Photo: Wallimgs.com
Mahatma Gandhi
"Love is the strongest force the world possesses, and yet it is the humblest imaginable." - Mahatma Gandhi


Photo: Quote Pixel
H. Jackson Brown, Jr
"Love is when the other person's happiness is more important than your own." - H. Jackson Brown, Jr.


Photo: Success Formula Master
John Lennon
"Love is a promise; love is a souvenir, once given never forgotten, never let it disappear." - John Lennon


Photo: She Knows
Kinky Friendman
"Money can buy you a fine dog, but only love can make him wag his tail." - Kinky Friedman


Photo: Quote Pixel
Maya Angelou
"In all the world, there is no heart for me like yours. In all the world, there is no love for you like mine." - Maya Angelou


Photo: Themes Company
Antoine de Saint Exupery
"Love does not consist in gazing at each other, but in looking outward together in the same direction." - Antoine de Saint Exupery


Photo: The Life Quotes
Previous
Next
BEGIN