Photo: weheartit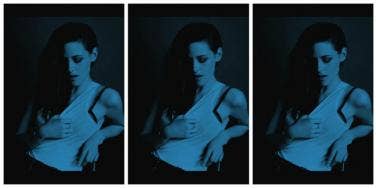 She's smart, beautiful, and a total bad ass.
Kristen Stewart is no stranger to controversy and she's not afraid to shake things up. Between her naked scenes in On The Road and her naked topless ad for Balenciaga, Stewart is showing us all what it means to be a confident, badass woman.
While K, is most known for her awkward beauty, we can't deny that she's nothing short of smoking how in these 11 bomb photos of her.
And in this particular gallery, half-naked. Hubba, hubba. Who could ask for more? We certainly couldn't. So keep clicking to see a rare beauty captured in her sexy moments.
Previous
Next
BEGIN