Get your drink on.
It's about that time to start thinking about your Primetime Emmy Award plans, because now that you have a drinking guide, all you need is a spouse, bf/gf, booty call, or whoever you want to play the game with. Although we built a drinking guide for couples, this game can also be played with a group of girl friends and a lot of wine.
This year, the Emmys are hosted by Seth Meyers and all of our favorites will be there, including the cast of Orange is The New Black, Game of Thrones and Modern Family. This year is actually pretty exciting, considering it's Breaking Bad's last chance to sweep its respective categories, OITNB is an exciting newcomer which could throw everything else out of the running and it's the very first time a transgender has been nominated for an Emmy.
What we're trying to say is that there is plenty of opportunities to get completely hammered. Without further ado, here is your 2014 Emmy Awards drinking game:
Ingredients:
A guy (or girl) to play the game with (or you know, six of your closest friends)
Beer or wine (preferably whatever kind is easiest for you to chug)
Shot glasses
Vodka or tequila
Cute underwear (in case you lose your clothes)
NBC (It would be hard to watch the show without the channel)
Official Drinking Rules:
Strip rule:
Every round you will guess who the winner will be If you get it right, you're safe. If you get it wrong, you will remove one item of clothing and take a drink!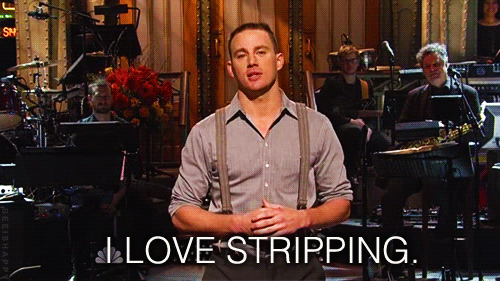 Drink once if/when:
A winner thanks their spouse, boyfriend or girlfriend.
2. Seth Meyers says a joke at someones expense (drink twice if the joke fails).
3. Anyone says "Yeah, bitch!"
4. If the winner cries during their acceptance speech.
5. When Orange is The New Black wins an award, any award.
6. Someone curses (even when it's bleeped out).
7. If someone starts to walk off the stage in the wrong direction.
8. A winner talks about how heavy the trophy is.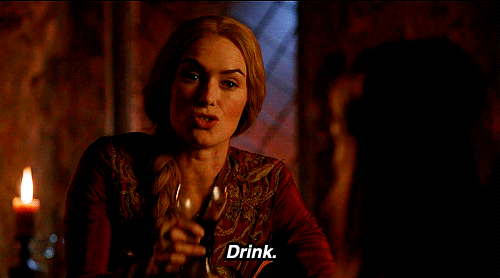 Drink twice if/when:
The music interrupts a speech.
2. The presenters are there to promote a movie they're doing together.
3. The winner won the same award last year.
4. Matthew McConaughey wins and says "Alright, alright, alright."
5. Someone is wearing something really ugly (you can put it to a vote if there's debate).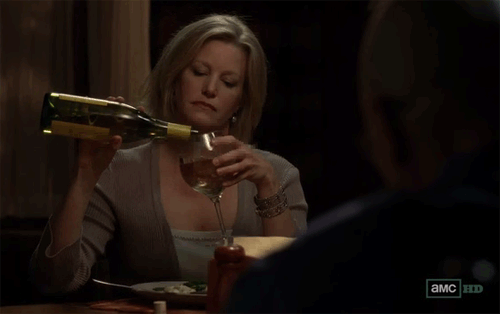 Please pause and make out if/when (or if you're single, take three glorious sips):
A commercial break happens (because why not).
2. when a presenter messes up the line their reading.
3. There is an award you literally don't care about (ahem, mini-series).
4. They show a video from the other Emmy award shows (like the Daytime Emmys, Creative Arts Emmys).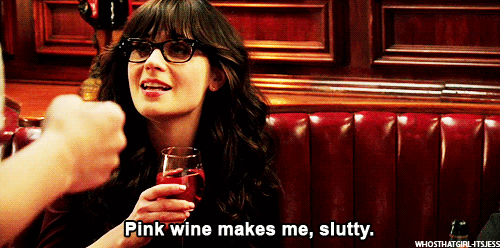 Take a shot if/when:
When they honor Robin Williams, you will cheers him and give him the moment of silence he deserves.
2. Someone trips and falls on their way up to accept their award.
3. If Laverne Cox wins Guest Actress in a Comedy (suck it up, this is historical).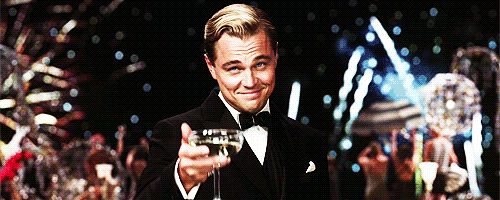 Chug your drink if/when:
Peter Dinklage doesn't win Supporting Actor in a Drama.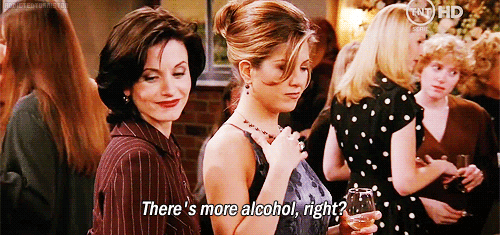 By the end of the night you will be like this: