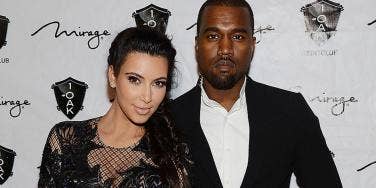 There are so many great benefits to a couple's style-sync - here's seven!
Some people think it's a serious faux pas to dress like their significant other, but the truth is couples that sync their style probably have more fun. Think about it: you can go shopping together, wear complimenting colors on special outings, and even wear a matching accessory or two, like a cool gender neutral necklace or scarf.
There's also another benefit to the style-sync – you'll be more in tune with each other than ever before. You'll even start noticing it in places where it can sometimes count the most – the bedroom! Suddenly an all day Bloomingdale's shopping trip together somehow sounds even more rewarding, doesn't it?
Your styles don't have to match exactly, of course. While identical looks can be cute, we don't want to encourage utilitarian lovers' uniforms! You have to be able to express yourself in your own way while complimenting the one you love. Inspiration from each other will take you a long way.
Whether it's intentional (read: conscious) or not, a style-sync is a show of force and a celebration of your connection, with a serious no-cares-given sense of fun. To prove it, here are six couples deep in their style-sync game to inspire you.
President Barack Obama and Michelle Obama...again!
President Barack Obama and First Lady of the United States of Style, Michelle Obama, own this summer look. While Michelle is always a style force to be reckoned with, Barack sometimes struggles with fashion (ahem, dad jeans). This summer evening style-sync, though, is better than perfect – it's exceptional. President Obama is even kicking a decent, fitted jeans look here!
Gwen Stefani and Gavin Rossdale
When you're rock royalty, it might seem easy to get in-tune with your S.O.'s look. Throw on some leather and a couple of studs, and bam! You're the rocker couple du jour. However, Gwen Stefani and Gavin Rosdale go beyond the typical torn t-shirt and keep their marriage fresh with some off-season colors that work quite nicely.
Nate Berkus and Jeremiah Brent
Nate Berkus and his fiancé Jeremiah Brent are effortlessly on-point with their style-sync, evident here in their Banana Republic best. These two celebrate a sophisticatedly casual, breezily modern look in ways that compliment each other both individually and as a couple -- the key ingredient to making purposely-paired looks work best.
Kim Kardashian-West and Kanye West
Ah, yes, and now we come to the quintessential style couple of the moment: Kim Kardashian and Kayne West – or just Kimye if you're into that. Not satisfied with just complimenting each other's style, these two went full force with a style-sync that's, dare I say, really freakin' cute. They have their denim game down, a classic look that can go very wrong very quickly (see: Justin Timberlake and Britney Spears). Kudos, Kimye.
President Barack Obama and Michelle Obama
Like I said, Barack and Michelle Obama clearly own the summer style-sync game. Michelle's dress is simple and elegant, complementing the classic Connecticut evening vibe Mr. President is giving us. This look says yes to summer, and yes to the perfect style couple.
Ellen DeGeneres and Portia de Rossi
Much like the Obamas, TV Titans Ellen Degeneres and Portia De Rossi own the fresh summer look. The matching hair shades are a sweet touch and the soft, cool colors paried with light, breezy accessories make these two a sunny sensation.
Emma Stone and Andrew Garfield
Cute, funny, and maybe a little bit envy-inducing, couple Andrew Garfield and Emma Stone have synced their style so superbly it puts everyone else's game to shame. With their knowing, in-joke smiles from across a room, these two have more than just their complementing wardrobes in sync. His smart suede blazer over a denim button-up says, "Hey there, baby," to Emma's oh-so-stylish, over-long plaid blazer, making this couple the superheroes of the style-sync universe.
Previous
Next
BEGIN