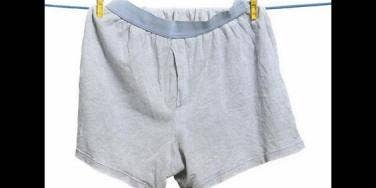 Oh, the things we do for beauty. These grooming practices are weird, but hey, they work!
Our Irresistible You survey shows that women feel extra confident when they like what they see in the mirror. So of course we're going to try to make that mirror reflection look as attractive as possible! Sometimes that involves doing strange things. Think your beauty routine is weird? Next time your guy gives you a funny look for doing a face mask or waxing your upper lip, point him in the direction of this list. Here are five beauty rituals that are a little less than conventional. Do you dare try them?
Beer Rinsing
Sure, we've all been told that washing your hair with cold water can increase shine and retain more color from your dye job, but what about a more boozy take on this trick? Beer isn't the healthiest substance for the majority of your body, so rinsing your hair in it might sound strange, but some people absolutely swear by it. In fact, there are even beer spas opening across Europe in response to the growing trend. They insist that after your normal routine of utilizing shampoo and conditioner, if you pour a can or bottle of beer over your hair, leave it in for a few minutes, then rinse it out, you'll be left with a healthier scalp on shinier hair. Just be sure to completely wash it out—you don't want to walk around smelling like a frat boy, do you?
Drying Your Hair In Boxers
Did you know that your towel's fibers can actually make your hair less smooth? Next time you hop out of the shower, put a pair of your guy's cotton boxers over your hair instead. Your locks will be less frizzy and more shiny since you won't be antagonizing them with your towel. Just warn your guy about your plans for his underpants so he's not too confused when you come out with them on your head.
Instant Nose Job
How would you feel taking three minutes per day to use a contraption that looks like a medieval torture device on your face? Strangely, a product known as the "Beauty Lift High Nose" is becoming quite popular. Its production company claims that through regular use, a bumpy nose can become "a little firmer and higher." Sound too complicated to you?
Placenta Consumption
A beautiful complexion, smooth hair and healthy nails can go a long way to improve your self-confidence. But how far would you be willing to go to achieve these? In Japan, as well as worldwide, there is a growing trend of consuming placenta for its supposed regenerative qualities. Drinks such as the Placenta 10000 are said to help you feel and look better. If the idea of drinking placenta makes you squirm, but you're still interested in this particular trend, you're in luck: Amazon.com carries placenta in pill form.
Toothpaste To Clear Up Zits
The more commonly known—but still peculiar—beauty ritual of putting toothpaste on your zits is widely practiced. The logic is that by applying it at night to a pimple, the skin becomes dried out, and the blemish then falls off or can be scrubbed away in the morning. Be sure to use a paste that contains zinc in order to allow this old trick to be most effective, and to moisturize in the morning so the dried skin doesn't get irritated.
Previous
Next
BEGIN