Photo: instagram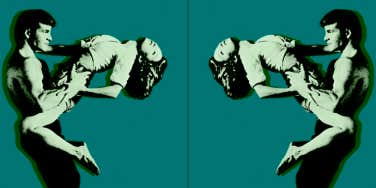 These 15 romantic movies have touched our hearts in unforgettable ways.
In these long-awaited summer months, nothing seems better than soaking up the sun at the beach, swimming in the pool or grilling out at night watching the sunset.
However, if you're looking to beat the heat, nothing is yummier than snuggling up to your boyfriend (or best friend!) and popping in one of the best romantic movies summer has to offer. Watching a summer love movie is the perfect opportunity to escape reality, stress and humidity, and instead embrace comedy, heartache and, most importantly, love.
---
---
Watching movies in the summer is what we all do. If we're bored or hanging out with friends, movies help fill the extra amount of time we didn't have in the winter. Instead of worrying about the cold and if it's worth it to go get groceries and risk freezing. Now we go out at any time to finish our errands since the cold, blistering winds no longer bother us.
Parties are abundant and the chance of meeting people increases exponentially. So, having the knowledge of a classic summer love movie or two could wow your actual summer romance partner. We all connect through forms of entertainment and movies are just one method of connection.
These specific movies usually always have a bubbly, happy-go-lucky feeling they're trying to go for. That's what summers are all about, right? Joy, fun and running around the beach. At least, that's what these movies are trying to incorporate.
That summer feeling is something we chase all year long. Summer flings, the last summer before you and your friends split up, and spending time with family on vacations. Although these concepts are momentary, being able to reach that feeling of bliss will always be memorable.
So, if you are not able to have those wondrous moments again, you still have those movies to bring back your nostalgia. That's mostly what summer is about, right? Creating memories and reminiscing about better times?
These 15 of the best romantic movies have touched our hearts in unforgettable ways. From the ones we can't stop laughing over to the ones we love to cry about, these films not only endlessly entertain us, but more importantly, they help us appreciate the loved ones in our own lives.
Grab some popcorn and turn down the lights as we celebrate the most romantic summer movies of all time.
---
---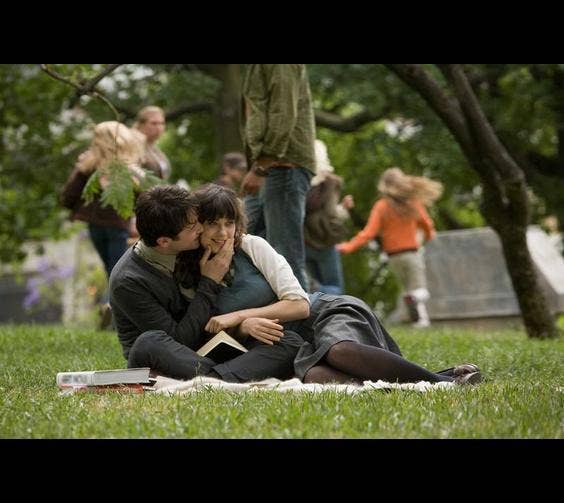 Photo: Fox Searchlight Pictures
The Cult Favorite: '(500) Days Of Summer'
The cutest of cute, (500) Days of Summer catapulted Joseph Gordon-Levitt and Zooey Deschanel into huge stars and fan favorites. Tom Hansen (Gordon-Levitt) and Summer Finn (Deschanel) meet at work, and their relationship is brought to extreme highs and extreme lows, primarily because of Tom's love for Summer.
This movie is a perfect illustration of how every girl wants a boy to feel about her, and that's why we love it oh, so much.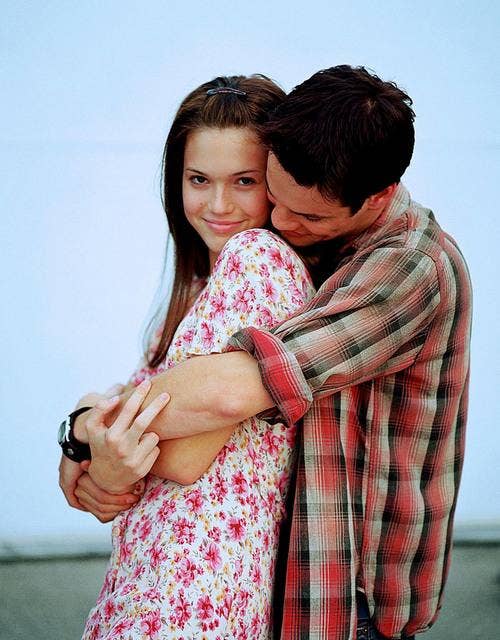 Photo: weheartit
The Guilty Pleasure: 'A Walk To Remember'
Everyone cries when it's revealed halfway through the film that Jamie (Mandy Moore) has leukemia. Watching Landon (Shane West) drive his car to his father's house after hearing the news is a scene that every teenage girl plays over and over again; partly because he's so hot, and partly because watching him cry over his love's illness makes us fall for him even harder.
Their unexpected high school love turned marriage is something we all want to get a piece of.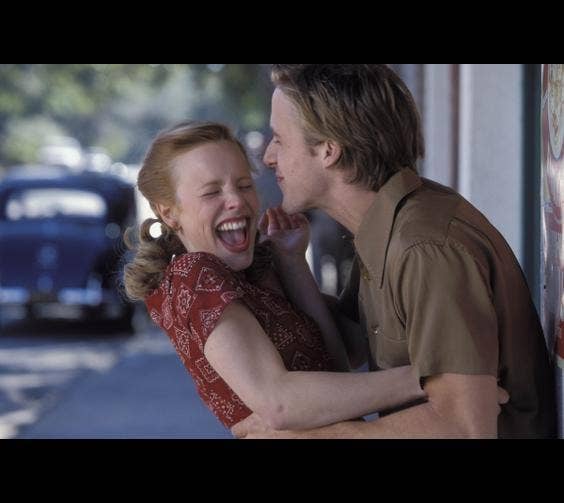 Photo: New Line Cinema
The One We Can't Stop Watching: 'The Notebook'
It's the love story that every girl wants to be a part of because it proves the sheer resilience of true love. An incredibly gorgeous Ryan Gosling as Noah Calhoun falls madly in love with Allie Hamilton, perfectly acted by Rachel McAdams.
Through the turmoil of a broken engagement, an unsupportive family and great distance, the love between them never wavered. And, let's be real: Who doesn't want their boyfriend to build a house for them? Nothing ever looked so good.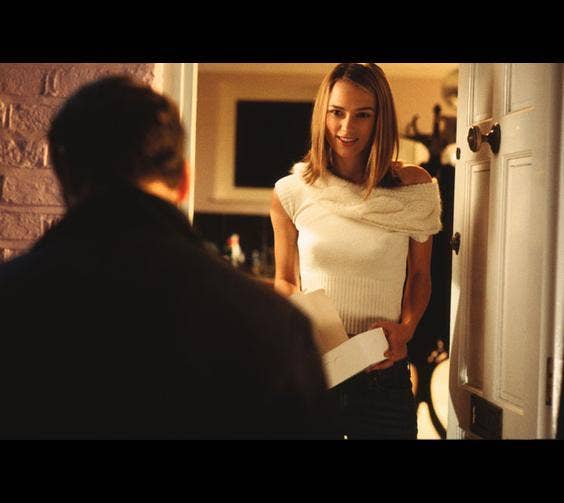 Photo: NBC Universal
The One That Melted Our Hearts: 'Love Actually'
Exploring all of love's intricacies, Love Actually tells several love stories, sharing the importance of having love of all kinds in one's life. We can't help but find sweetness in Mark's (Andrew Lincoln) hidden passion for Juliet (Kiera Knightley), all because he is the best friend of Juliet's husband, Peter (Chiwetel Ejiofor).
The added bonus of watching Hugh Grant and hearing all of those sexy British accents simply makes this film a knockout.
---
RELATED: To Me, You're Perfect: 12 Sweet Love Quotes From 'Love Actually'
---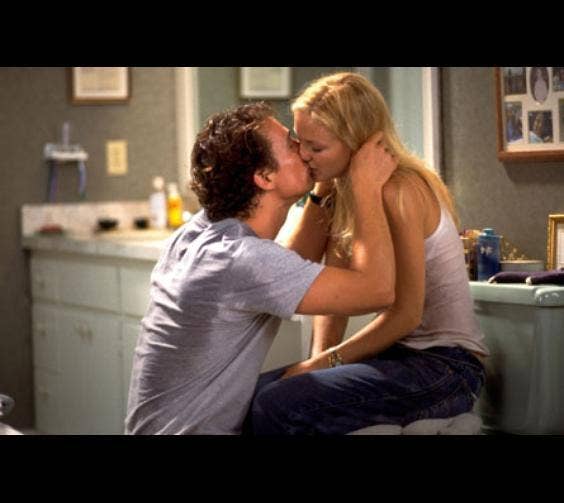 Photo: Paramount Pictures
The Hilarious One: 'How To Lose A Guy In 10 Days'
Their relationship is doomed from the start as Benjamin (Matthew McConaughey) vies to make Andie (Kate Hudson) fall for him, just as Andie tries to ditch him quick for her article, "How To Lose A Guy in Ten Days."
We laughed at her wild attempts to be the clingiest girlfriend ever, buying them a "love fern" and photoshopping what their future children would look like. But, along the way, their true love for each other is undeniable, and we can't help but fall in love as well.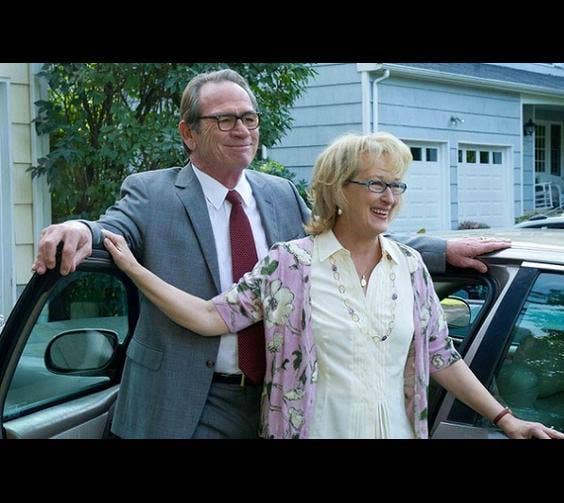 Photo: Columbia Pictures
The One We Can't Wait To See: 'Hope Springs'
We love Meryl Streep — she's the modern day Wonder Woman because she can seemingly do anything. Put her together with Tommy Lee Jones in this romantic comedy and you're bound to have a classic on your hands.
The two play a married couple in a romantic rut who seek help from a relationship therapist, played by Steve Carell. It's heartwarming, funny, and a bit salacious!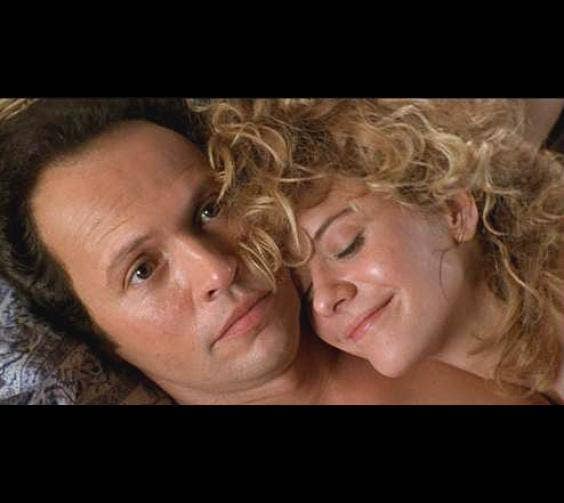 Photo: MGM
The One That Keeps Us Wanting More: 'When Harry Met Sally'
Can men and women just be friends? Not according to When Harry Met Sally. Harry Burns (Billy Crystal) and Sally Albright (Meg Ryan) meet during a fated road trip, and from then on their relationship is as confusing as ever.
Obviously attracted to each other, the two go back and forth, contemplating their feelings for one another. What ensues is nothing short of comedic brilliance. Though the film spans over twelve years, we can't ever get enough.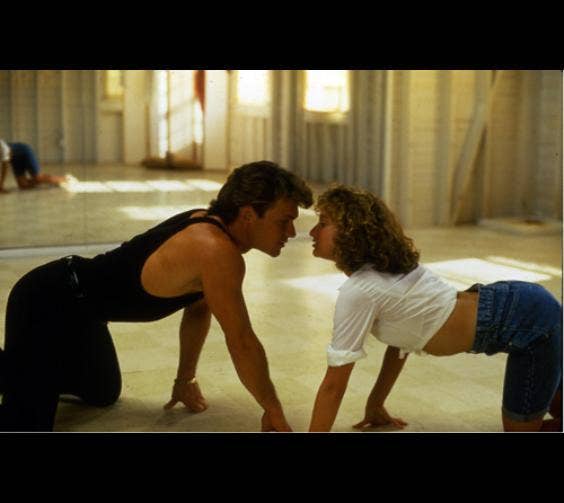 Photo: Lionsgate
The One That Made Us Dance: 'Dirty Dancing'
"Nobody puts Baby in a corner." It's the quote that made teenage girls and women alike swoon. There's just something about all of that gyrating and dancing (and more importantly, Patrick Swayze dancing) that makes us melt every time we watch this flick.
You've probably watched it at least 20 times because, well, you can't help but dance and sing along with it.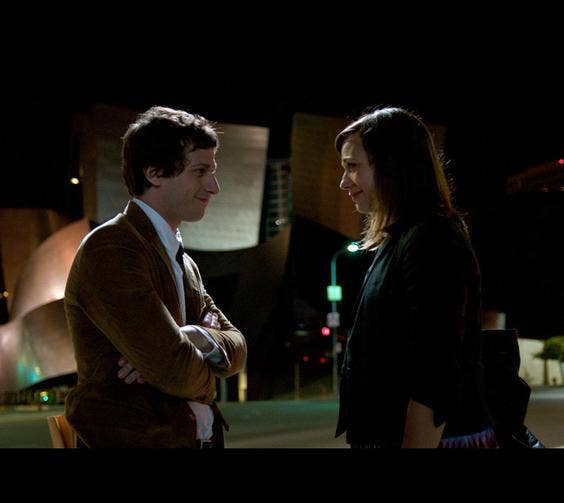 Photo: Sony Pictures Classics
The NBC Fan Favorite : 'Celeste and Jesse Forever'
Andy Samberg + Rashida Jones + romance = every NBC fan's dream come true. This quirky comedy tells the story of Jesse (Samberg) and Celeste (Jones), a married couple who are divorcing yet still spend every day together.
Along their journey, the two must decide how they will fit into one another's lives and if the decision they made was a mistake. This movie will be amazing to watch with any of your loved ones.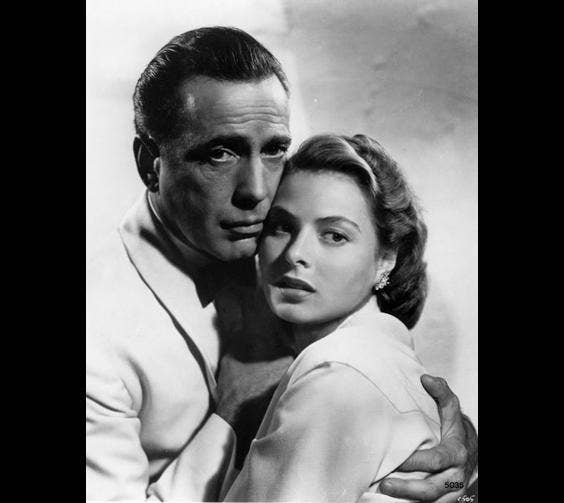 Photo: Warner Brothers
The Ultimate Love Story: 'Casablanca'
Stunning in every way, Casablanca is the love story that paved the way for all romantic movies. Humphrey Bogart as Rick Blaine is the perfect leading man: debonair, mysterious and sensitive. His chemistry with Ingrid Bergman as Ilsa Lund is nothing short of spectacular.
The brilliant cinematography and the drama that ensues between these ex-lovers takes the audience on a wild, exotic journey through Casablanca that's one for the ages.
---
RELATED: The 8 Most EPIC Black-And-White Romance Movies In Classic Cinema
---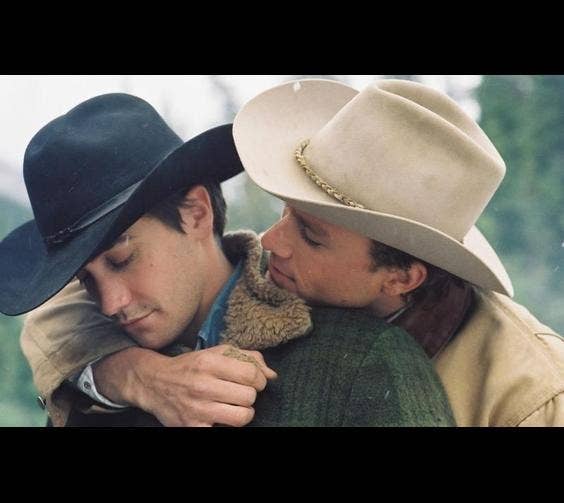 Photo: Universal Studios
The One That Left Us In Awe: 'Brokeback Mountain'
It's the movie that amazed us all – the story of two cowboy friends-turned-lovers. Ennis (Heath Ledger) and Jack (Jake Gyllenhaal) broke our hearts as they tried to live out their true love for each other, despite being married and having families with their wives, Alma (Michelle Williams) and Lureen (Anne Hathaway), respectively.
This film breaks boundaries in every way, and preserves the memory and talent of Heath Ledger in a beautiful performance.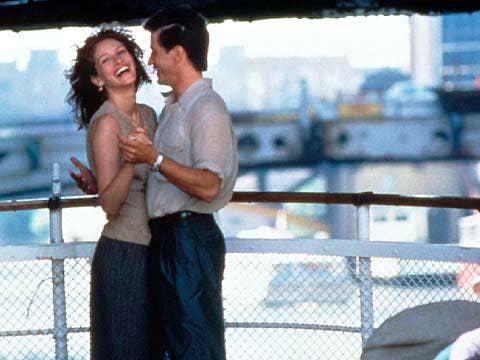 Photo: weheartit
The One Where We Fell In Love: 'My Best Friend's Wedding'
They were best friends until Michael (Dermot Mulroney) falls in love with Julianne (Julia Roberts), but she's not in love with him. Then, Julianne realizes she truly is in love with Michael... just when he's about to be married.
My Best Friend's Wedding allows us to relive all the joys and sorrows of our first love, and makes us realize the enduring importance of friendship. This movie also reaffirmed our deep love for Julia Roberts, and established her as a Hollywood icon.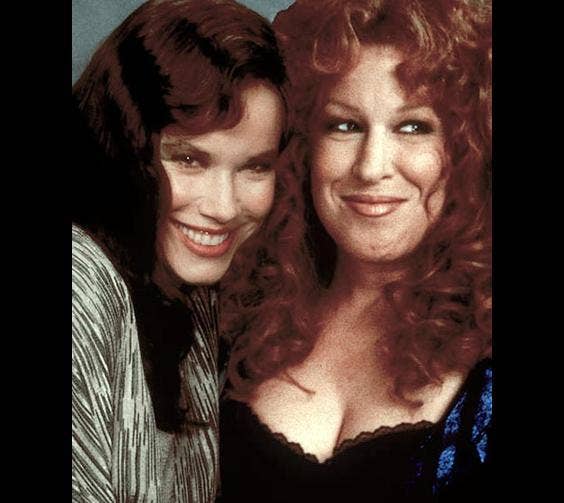 Photo: Buena Vista Home Entertainment
The One We Sob Over: 'Beaches'
We love Beaches for so many reasons: the hilarity, the love triangle drama and the young Bette Midler with all that wild, red hair. Mostly, we love it because it's a movie we can watch and bond over with our very best friends.
Beaches confirms the reality that your best friends can truly grow to be your family, and each time we watch it, we can't help but sob together.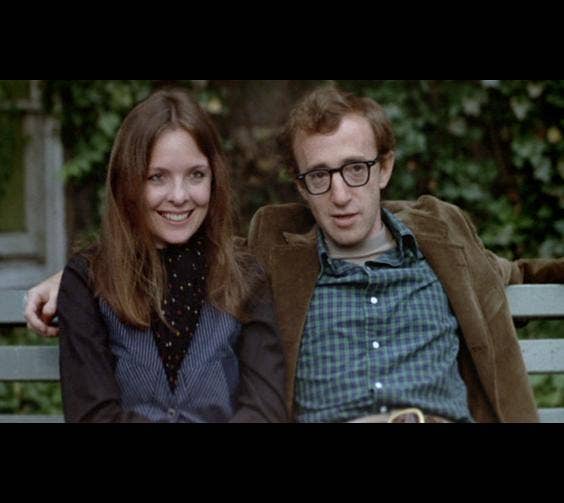 Photo: MGM
The Classic: 'Annie Hall'
Those clothes. Those glasses. That wit! Annie Hall (Diane Keaton) is a charming free spirit, and simultaneously the perfect muse and complication for the overly cynical, sexually curious Alvy Singer (Woody Allen).
The two engage in a confusing love affair, complete with perfect Woody Allen-esque banter. Annie Hall is the film we always go back to when we need to laugh, learn, and find love ourselves.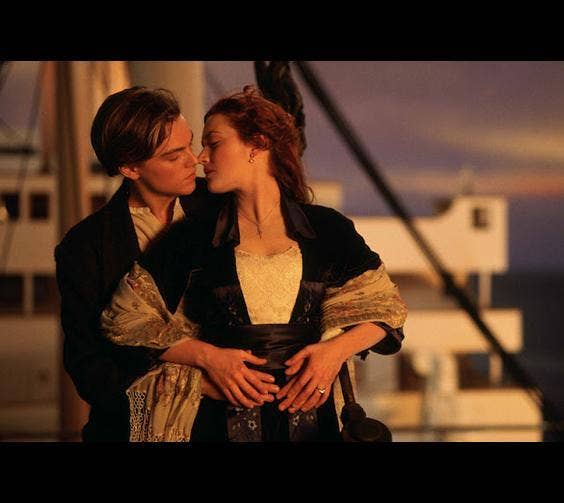 Photo: Paramount Pictures
The One That Made Our Hearts Go On: 'Titanic'
There are almost too many amazing things packed into this one epic movie. The stunning cinematography, the seminal classic, "My Heart Will Go On," the young Leonardo DiCaprio and of course, the scene on the bow of the Titanic.
You know the one... Rose (Kate Winslet) is mounted on the railing as Jack (DiCaprio) stands behind her, helping her to fly. It's one of film's finest moments, and one we will never forget.
Previous
Next
BEGIN