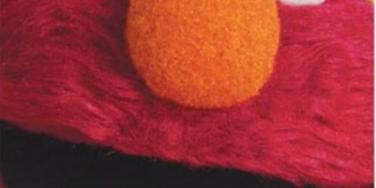 Charlie Brown, Pee Wee, and more of your favorite kid's characters involved in disturbing scandals.
If the Information Age has taught us anything, it's that everyone has a skeleton in his closet. Just because a gentleman or lady entertains children does not qualify them as role models, mamas.
Recently, Peter Robbins, the voice of Charlie Brown, plead guilty to stalking his ex and her plastic surgeon. It got us thinking: what other kid's characters have been convicted of bizarre crimes? Turns out, a lot.
From the just strange to the violently macabre — one superhero murdered a couple — several kid's entertainers we (used to) love have been embroiled in some terrifying crimes over the years.

From the red Power Ranger to Pippi Longstocking, here are the seven that jumped out at us the most.
Charlie Brown (Peter Robbins)
Years of having the football pulled out from under him may have worn out old Charlie Brown. The voice actor who played Peanuts' bald pessimist, Peter Robbins, recently plead guilty to stalking his ex-girlfriend … and the plastic surgeon who enhanced said ex's great pumpkins. Good grief indeed.
Darlene Faye Gillespie
Sometimes you end up being Ryan Gosling, Christina Aguilera, Britney Spears or Justin Timberlake when you appear on The Mickey Mouse Club. And sometimes you have to get a day job. For Darlene Faye Gillespie it was the latter. She and her husband were later convicted in a security fraud scheme and of lying to cover it up.
Elmo (Kevin Clash)
And the pain keeps coming. Sesame Street's Elmo is a household name, his puppeteer, Kevin Clash, may soon be. For the wrong reasons. Some people believe that they saw cracks in Clash's façade in the documentary Becoming Elmo: A Puppeteer's Journey. However, since that time, as many as five individuals have accused the Muppets talent of sexual contact while they were minors.
Marty From Joy Junction (Ron Brown)
And just as awful but far more local. A Christian-based puppet show called Joy Junction featured a character named Marty. Marty, voiced by Ronald William Brown, was a center for morality and forthrightness. His puppeteer, however, plead guilty to charges of possessing child pornography. Federal agents also alleged that Brown plotted to kidnap a child and chatted online about murdering and eating kids.
Pee-Wee Herman (Paul Reubens)
The granddaddy of them all. A high-voiced, gray tuxedo-wearing spaz captured the imaginations of American's youth in the late '80s and early '90s; then he was captured masturbating in a Florida porn theater.
Pee-Wee Herman (a character played by actor Paul Reubens) got off (heh) with community service and was the butt of two decades of progressively less funny jokes.
pippi.jpg
For some reason, we thought we needed more Pippi Longstocking back in the late '80s. Hence we created the film The New Adventures Of Pippi Longstocking. The titular star, Tami Erin, became embroiled in a semi-domestic disturbance situation in which her male roommate accused her of battery. The roommate allegedly sported no visible injuries and you suppose that we'll have to wait for the legal process to know what really happened.
Power Ranger (Skyler Deleon)
And now the awful stuff. One-time Red Ranger Skyler Deleon was convicted of murdering a couple named Thomas and Jackie Hawks. The former Mighty Morphin' Power Ranger acted as if he was going to purchase their yacht dubbed "Well Deserved." Once at sea, Deleon abducted the couple, forced them to sign over the ownership of the boat and then threw them into the ocean to drown. In a bit of Mickey and Mallory, Deleon's wife Jennifer was sentenced to two life terms in prison for her role in orchestrating the murder.
Previous
Next
BEGIN