Photo: weheartit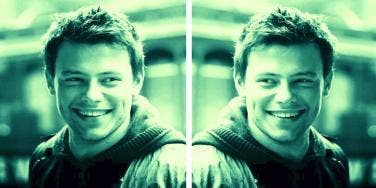 Remembering some of the most missed stars.
When we think of some of the most talented actors and musicians, we can't help but to think of those who were taken from us much too early. In the last few years alone, we've lost icons like Michael Jackson, Phillip Seymour Hoffman, and Robin Williams. But even if we will no longer see them star in great movies or release songs that we put on repeat, what they gave us while they were still living will always be treasured.
Here are 20 stars who are gone but not forgotten.
1. Aaliyah
Aaliyah was born in New York but raised in Michigan. During her college years, she met singer/composer R. Kelly who helped produce her debut album, "Age Ain't Nothing But a Number." The young singer went on to record hits with the help of famous names in the music industry such as Missy Elliott and Tim Mosley. She was nominated for various Grammy Awards and had won several MTV Video awards. In addition, she also starred in the films Queen of the Damned and Romeo Must Die.
Aaliyah was at the height of her career when she was tragically killed in a plane crash in the Bahamas after filming the music video for "Rock the Boat."
2. Amy Winehouse
Known for her distinctive beehive hairdo, Amy Winehouse recorded her debut album, "Frank", at 19 years old in 2003 and became an international hit. In 2008, became the first British female artist to win five Grammy Awards on the same night! Despite her success, Amy struggled with substance abuse. In 2011, she was found unresponsive in her London home, due to an accidental alcohol poisoning. Her death hit fans and fellow artists. The American band Green Day wrote a song "Amy" in her honor.
3. Brittany Murphy
Everyone remembers a young Brittany Murphy in her breakthrough role in Clueless back in 2006. She went on to being involved in various films, such as Uptown Girls with a young Dakota Fanning, and the voice of Gloria in Happy Feet.
In 2009, she collapsed in the bathroom of her Los Angeles home. She was later pronounced dead in the hospital. The LA County Coroner stated that the cause of death was due to pneumonia and possibly an overdose of prescription drugs while treating a respiratory infection. Her last film before her death was Something Wicked.
4. Heath Ledger
When someone says "Heath Ledger," some people think Brokeback Mountain. Others The Dark Knight. Still others would think The Brothers Grimm. Whichever film it is, people remember his memorable performance as these various characters. A talented actor, he won Best Actor for the New York Film Critics Circle Award and Best International Actor for the Australian Film Institute. Prior to his death, Heath had complained about insomnia and a respiratory illness.
In 2008, he was found unconscious in his Manhattan home by his housekeeper and masseuse. Though his masseuse tried to administer CPR, he was not revived. His cause of death was an accidental overdose of prescription pills.
Heath had been filming The Imaginarium of Doctor Parnassus at the time of his death. Rather than suspending the film altogether, the director changed the plot, with Johnny Depp, Jude Law, and Colin Farrell taking over his role as different reincarnations of his character. They called the film "memorial tribute to the man many have called one of the best actors of his generation."
5. Whitney Houston
Whitney Houston is an icon in the music industry with memorable hits like "How Will I Know", "Saving All My Love For You", and "I Will Always Love You", which is a best-selling single made by a woman in music history. She was also the most awarded female artist according to Guinness World Records, with two Emmy Awards, six Grammy Awards, and many more. Whitney was not only a singer, but also an actress, starring in The Bodyguard, The Preacher's Wife, and who could forget her performance as the Fairy Godmother in Rodger and Hammerstein's Cinderella?
In 2012, she was found dead in her Beverly Hills home from an accidental drowning in the bathtub. The music industry and fans worldwide mourned the death of the iconic singer.
6. Selena
6. Selena
Selena discovered her talent for singing at age 9 and was lead singer of a band called Los Dinos, put together by her father. They sang at parties and weddings until she was 15 when she won the Tejano Music Award for Female Entertainer of the Year. Capital Record signed her where she proceeded to produce six albums. She was one of the most successful Tejano artists of her time.
Tragedy struck in 1995 when Selena was murdered by Yolanda Saldivar, the president of her fan club.
7. Cory Monteith
7. Cory Monteith
At the height of his fame, Glee star Cory Monteith had admitted to a drug addiction and sought treatment at a rehab center throught he urging of Glee director Ryan Murphy and his co-stars. However, despite the support of his co-stars and fans, on July 2013, Cory was found dead due to an accidental drug overdose in his hotel room in Vancouver.
Glee aired a tribute episode to him and his character Finn Hudson.
8. Paul Walker
8. Paul Walker
The Fast and Furious star was leaving a charity event when his car crashed into a lamppost in Santa Clarita, California. Furious 7 was still in the midst of filming at the time of his death. Not to be deterred, Paul's brother Brian O'Connor agreed to stand in for his role, as a tribute to his older brother.
9. Tupac Shakur
9. Tupac Shakur
The Harlem-born rapper began his career as a member of the group Digital Underground in 1991. Despite various run-ins with the law, he was still recognized for his solo music and movie career. However, in 1996, Tupac was killed in a drive-by shooting.
10. Philip Seymour Hoffman
10. Philip Seymour Hoffman
One of Hollywood's Finest Actors, Philip Seymour Hoffman was notorious for playing roles like Truman Capote in Capote and Father Brendan Flynn in Doubt. In a 2006 interview with 60 minutes, he revealed his battle with drug addiction. In February 2014, he was found dead due to an accidental drug overdose in the bathroom of his Manhattan apartment.
Before his death, Hoffman just finished filming Mockingjay Part 2, where he played Plutarch Heavensbee.
11. Robin Williams
11. Robin Williams
The loss of the comedian hit home to fans who grew up with his works in hit films like Mrs. Doubtfire, Disney's Aladdin, Jumanji, and Dead Poets Society. He tragically took his own life in August of 2014. His wife revealed that Williams was suffering depression and had been diagnosed with Parkinson's Disease prior to his death.
His last film to be remembered is Night at the Museum: Secret of the Tomb, where he played Teddy Roosevelt.
12. Princess Diana of Wales
12. Princess Diana of Wales
The British princess' death was a tragedy that the whole world shared. Princess Diana was well-known for her active charity works, well-after her divorce from the Prince of Wales. She was the epitome of what a princess should be.
Tragically, in 1997, she and companion Dodi Fayed and Driver Henri Paul were all killed in a car crash while fleeing the paparazzi in Paris.
13. Notorious B.I.G.
13. Notorious B.I.G.
Born Christopher George Latore Wallace, the New York-born rapper released his debut album Ready to Die in 1994. With his story-telling style, he became a dominant figure in the West Coast Hip-Hop scene. However in 1997, he was killed in a drive-in shooting. The assailant is still unknown to this day.
14. James Avery
14. James Avery
Known as Uncle Phil in Fresh Prince of Bel-Air, James Avery have also done a number of voice acting work such as Shredder in the 1987 Teenage Mutant Ninja Turtles TV series and War Machine in the Iron Man animated series.
Avery died of heart surgery complications in 2013.
15. Lee Thompson Young
15. Lee Thompson Young
Gaining fame as Jett Jackson in Disney's The Famous Jett Jackson in the late 90's, Lee Thompson Young also guest starred in shows like Smallville and Scrubs. He had also been diagnosed with bipolar disorder and suffered from depression. In 2013, he was found dead by a self-inflicted gunshot wound in his Los Angeles apartment.
His last role prior to his death was police detective Barry Frost on TNT's Rizzoli & Isles.
16. Michael Jackson
16. Michael Jackson
In 2009, the King of Pop was preparing for his comeback concert series, This Is It, when he unexpectedly died at his rented mansion in Los Angeles. News sites crashed as the news spread worldwide, a reflection of Jackson's influence.
His memorial at the Staples Center in LA was attended by thousands, including huge names in the music industry such as Mariah Carey, Stevie Wonder, and Jennifer Hudson, who also performed.
17. Kurt Cobain
17. Kurt Cobain
A music lover from a young age, Kurt Cobain formed the band Nirvana, which eventually gained mainstream fame in 1991 as an alternative rock band. Despite success, the Nirvana member suffered from heroin addition and depression.
Despite interventions from his wife and friends, in 1994, he was found dead by a self-inflicted gunshot wound at his Washington home along with a suicide note.
18. Elisabeth Sladen
18. Elisabeth Sladen
Elisabeth Sladen became famous with her role as Sarah Jane Smith in Doctor Who from 1973 to 1976. After Doctor Who, she had various roles in theater and BBC TV shows like Gulliver In Lilliput and Alice in Wonderland. She also starred in two Doctor Who spin-offs, K-9 and Company and The Sarah Jane Adventures, where she reprised her old role.
Sladen passed away from cancer in 2011, a loss mourned by the Science Fiction community.
19. Freddie Mercury
19. Freddie Mercury
The flamboyant singer of Queen was known for his composition of hits like "Bohemian Rhapsody", "Somebody to Love", and "We Are the Champions." There were allusions to his sexual orientation and was known to have a partner, Jim Hutton. However, Freddie Mercury never fully addressed it. In 1986, he revealed that he had been diagnoed with HIV/AIDS, but denied being seriously ill.
In 1991, he was found dead in his Kensington home from bronchial pneumonia.
20. Judith Barsi
20. Judith Barsi
You probably don't remember her face, but we bet you remember her voice. Judith Barsi had small roles in several films and shows, but was notorious for her voice acting as Ducky from The Land Before Time and Anne-Marie in All Dogs Go To Heaven.
In 1988, the 10-year old was tragically killed along with her mother by her father in a murder-suicide.
2. Amy Winehouse
2. Amy Winehouse
We still can't believe Amy Winehouse is gone and won't be back in some studio recording albums like Back to Black and wowing us with her jazzy vocals. She was kept as a recording industry secret while she was being developed as an artist. By the time Back to Black was released it went to number one on the U.K. charts and number seven on Billboard in the U.S. However, her talent was overlooked by her personal issues with drugs and alcohol.
She died from alcohol poisoning on July 27 2011. Grammy-award winning singer Adele credits Winehouse for making it easier for a British lady to break into the American music scene.
Previous
Next
BEGIN