The seventh season of <i>Mad Men</i> is here. Celebrate with some trivia!
The seventh and final season of Mad Men, which will be split into two, seven-episode halves, airs tonight (April 13).
The AMC series, which focuses on ad men of another era, who smoke like they are kindling and who drink like they have a dependency, had a good run, making household names out of lead actor Jon Hamm and actress January Jones. Lest we forget redhead bombshell Christina Hendricks, who has the best TV boobies ever! She gives new meaning to the phrase "boob tube."
We will miss Don Draper and the crew when they are no longer on our small screens. Sigh.
Before you tune into Season 7, why not brush up on 10 quick facts about Mad Men? Find out which network received the series pitch and said "Thanks, but no thanks"; which role Jones originally tried out for; and the whopping seven-figure, per episode cost and much, more more.
January Jones auditioned for the role of Peggy initially but was instead cast as Betty, since it was meant to be. Oh, and she once dated Ashton Kutcher and he reportedly said she'd never make it as an actress. He probably thought his marriage to Demi Moore would last, too.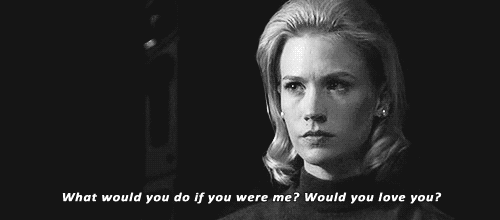 Every episode except one has been filmed in L.A.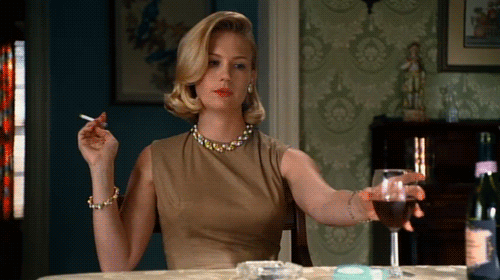 It costs $2.84 million to produce each episode. That is some scratch!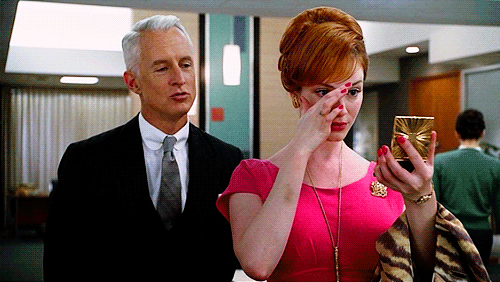 HBO, known for its excellent choices in original programming and TV shows over the past decade, turned down the series when pitched! Can you say "Oopsie?" Some HBO exec probably got fired over that gaffe. It reminds us of a scene in Pretty Woman, when Julia Roberts returns to the boutique whose snobby clerks refused to help her. What's that she said? "Big mistake. Big. Huge." The same sentiment applies here.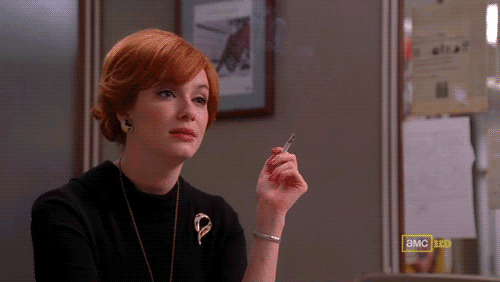 Brown apple juice is used to simulate Double D's alcoholic beverages of choice. No, we aren't talking about Xtina Hendricks here, either.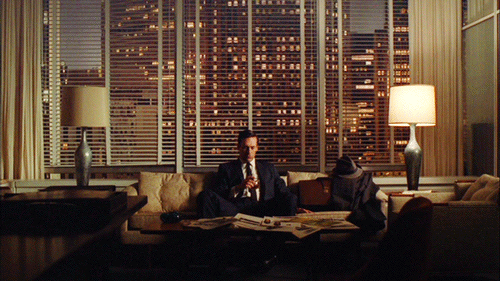 The Ginger Goddess Hendricks actually auditioned for the role of Midge. That. Voluptuous. Queen.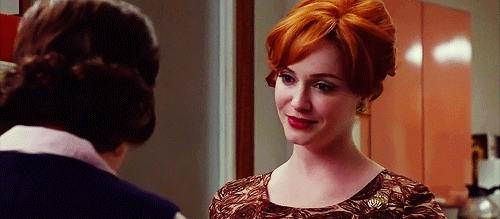 Producers shelled out $250,000 to use the Beatles' "Tomorrow Never Knows" in an episode. They clearly spare no expense.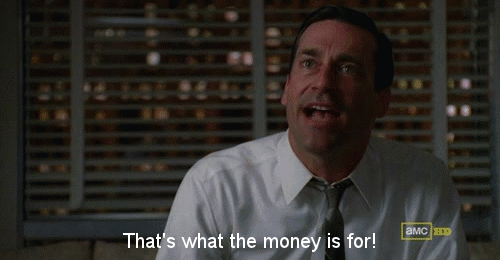 The ubiquitous cigs they smoke? Those are herbal, made by Ecstacy. Thank God, or half the cast would have yellow fingers, stained teeth and the threat of lung cancer hanging over their pretty heads. Sir Hamm said they taste awful, like "a mixture between pot and soap." Yuck! Also, the cast once said the herbals are made of rose petals and marshmallow, which, in theory, would make them pretty sweet. But marshmallow isn't on the list of actual ingredients, sooooooooo ...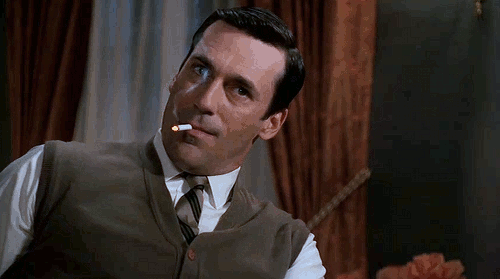 Hamm's Don Draper is the series centerpiece and is said to be based on Draper Daniels, the iconic Chicago ad man who created the famed Marlboro Man.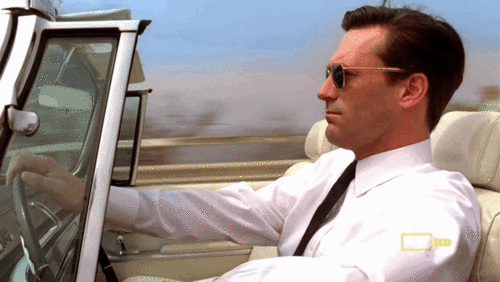 Prior to creating Mad Men, Matthew Weiner was one of the head writers of late-period The Sopranos.