We've unearthed 13 critical pieces of Miley Cyrus info, beyond the tongue and the twerk.
Miley Cyrus is arguably the most famous pop star of the millennial generation — and arguably having the worst week. On Friday, thieves broke into Miley's California home and drove off with her Maserati! Yikes.
Still, we know Miley and she'll be able to tongue and twerk her way back on top in no time. After all, this is the ex-fiancee of Liam Hemsworth who made more than a few risky career moves that could have blown up in her face. Instead, she looked without leaping and trusting those instincts served her well, because she's scorching hot property right now.
She's like a 15-car pileup, a train wreck from which we can't avert our eyes. She lives her life on Twitter and Instagram, sharing everything from her grief over her dog's death to images of her tattoos and more with her Smilers in the social media space.
But there are plenty of things that you might not know about Miley Cyrus. She's not a total open book and she has quite an interesting history.
Her godmother is a country icon. Miley is not her real name. She has a heart condition. Those are just some riveting facts about Miss Miley Ray Cyrus.
She got the words "Rolling Stone" tattooed on her feet as part of her cover feature. At least no one will ever see this bad celeb tattoo. It sorta looks like it was written on her tootsies with liquid ink.
She has a lip tattoo of an emoticon cat. She's such a millennial. But that won't last, since the wet nature of the mouth causes the inks to break down faster.
She has the same hair stylist as Jennifer Aniston, the queen of the flawless coif. Chris McMillan is his name, and he gave Aniston the "Rachel" and lobbed off Miley's locks in the chop heard 'round the world in 2012. McMillan didn't just give Mi Cy a pixie. He cut off her Disney past.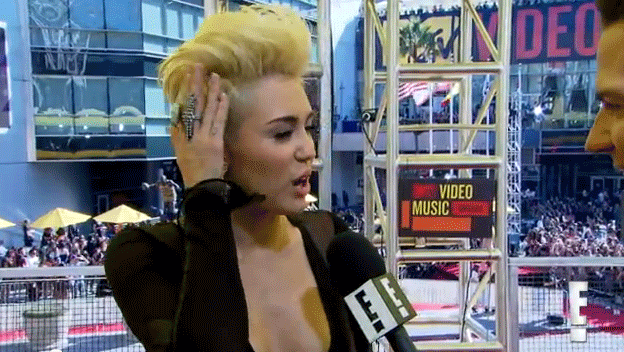 Her godmother is that country diva x legend x icon known as Dolly Parton. Cyrus even performs a mean version of Parton's classic "Jolene."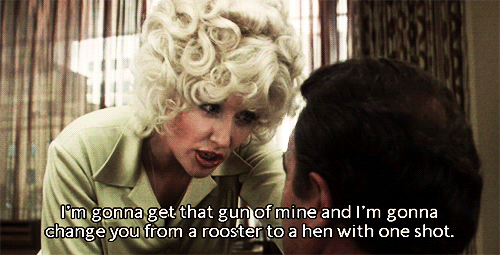 Miley Cyrus is the face of Marc Jacobs' most recent campaign but his longtime snapper Juergen Teller refused to shoot Miley. Jacobs confirmed this, saying, "I have worked with Juergen for years and love him as an artist. He just didn't want to shoot her." That's confounding, since Miley is nothing if not interesting and always looks fun to shoot.

She has a heart condition known as tachycardia. It's not life-threatening but it causes her to have an excelled heart rate, which means it beats more rapidly than normal, even when in a resting state. "It won't hurt me, but it does bother me," she has said.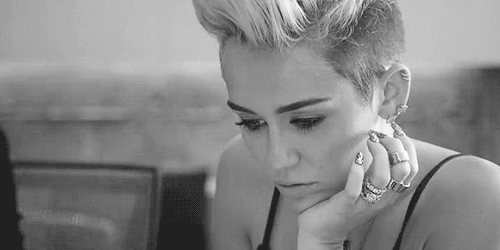 She sticks out her tongue because she is shy when getting her photo taken. It's like a nervous tick. She said, "I get embarrassed to take pictures. That's actually the truth. I'm so embarrassed because people are taking pictures of me and I don't know how to smile, and just be awkward, so I stick my tongue out, because I don't know what else to do." And that's why her tongue is her most famous asset, as opposed to, like, her boobs or her butt.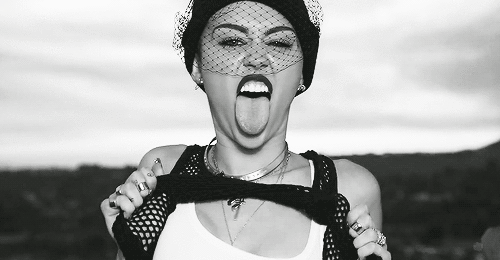 Miley cried during the "Wrecking Ball" video not because she was devastated by her split with Liam Hemsworth but because she was thinking of her late dog Lila. She called Lila's death "the worst thing that ever happened to me." She also found crying in front of the crew harder than swinging on that big ol' wrecking ball naked as the day she was born, which is November 23, BTW.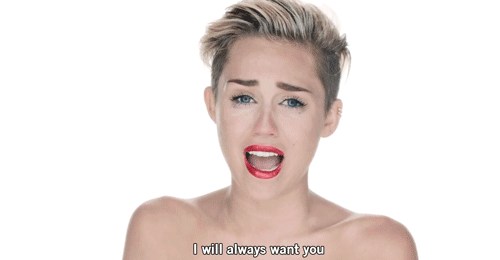 Cyrus reportedly secured the December 2013 Vogue cover but the fashion bible's editor-in-chief Anna Wintour nixed it when she heard about Miley's VMA antics. "I can't say too much. But it was where I was kind of going to have to do this trade-off, and I wasn't willing to," Cyrus said. So Kim Kardashian, who got famous off a sex tape, is an acceptable cover subject, but Miley's tongue x twerk escapade made her uncoverworthy? Hmm...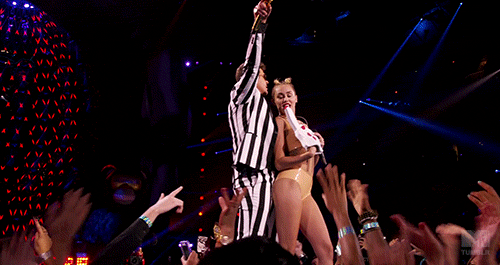 Miley is presidential. Well, at least one of her dozen-plus tattoos is. She has a Teddy Roosevelt quote, which reads, "That his place shall never be with those cold and timid souls who neither know victory nor defeat," inked on her person.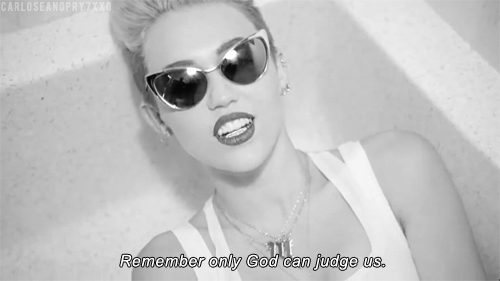 Miley lived in Canada for three years while her dad Billy Ray Cyrus starred on Doc. She starred on three eps of the show, which filmed in Toronto, in 2001.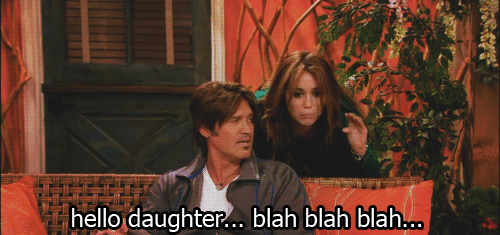 Miley was born a southpaw, but her "Achey Breaky" dad interfered, and taught her to use her right hand instead. Apparently, he didn't want her to "learn the world backwards." She has sloppy handwriting because of it.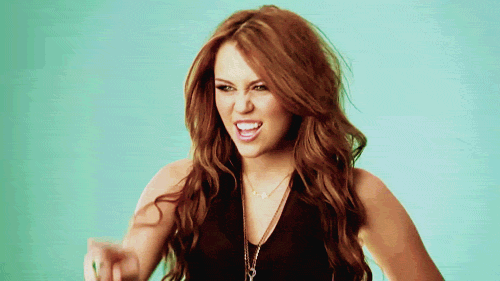 She was born Destiny Hope Cyrus. Miley was a nickname that morphed out of "Smiley," since she was always smiling.