Seth Rogen pretty much rules.
Seth Rogen is hosting Saturday Night Live this weekend (April 12) and the Canadian-born funnyman, who is gearing up for the release of his summer comedy Neighbors, has grown by leaps and bounds since he first burst onto the scene as the slacker who inexplicably got Katherine Heigl's uptight character preggers. It was a lucky break for both Seth and for his Knocked Up alter ego Ben Stone, actually.
In honor of his general awesomeness and his SNL hosting gig, which we will be watching, we've recounted 9 times Seth Rogen was the best damn man in the world. Whether he's espousing the virtues of Zac Efron's abs, mocking up a Kimye-inspired Vogue cover and bromancing James Franco or campaigning for Alzheimer's awareness, Rogen pretty much rules.
While his initial persona was that of a stoner and a slacker, the real life Seth is quite different — and if he wasn't already married to the gorgeous actress and screenwriter Lauren Miller, we'd say he is marriage material. But then again, he is!
Rogen is supremely funny, is not afraid to bash The Biebs, is crusading for Alzheimer's awareness to the point of lobbying in Washington, since his wife's mother is affected by the disease, and is in possession of one of the throatiest and most genuine laughs in Hollywood.
He is also fine with repeatedly parodying Kimye. That's a cause we can always get down with.
Seth, if you and Lauren ever break up, call us ...
He was not afraid to discuss his man crush on Neighbors co-star Zac Efron. Move over, Adam Levine. S. Rogen has christened Efron "the sexiest motherf--ker alive," pointing out that "it's like his whole body is like a giant arrow that points to his d--k. It's like someone designed the muscles to draw your eyes down from his gorgeous face ... it's like a Plinko game with your eyes." We gotta wonder if Rogen's opinion changed after Efron's SkidRowGate incident.
He actually called Justin Bieber "obnoxious" and "ungrateful" and "a piece of s--t" on national TV, something most people were afraid to do. We'd like to point out that Seth is a Canadian and The Biebs is a Canadian, so Rogen was probably being patriotic and defending the honor of our neighbor to the north. Rogen's decision to call out The Biebs is quite rogue, actually, since there is a nation of Beliebers who are ready to pounce, viciously, when someone dares to insult their hero. Just call him "Seth Roguen" for his honest assessment of Le Biebs.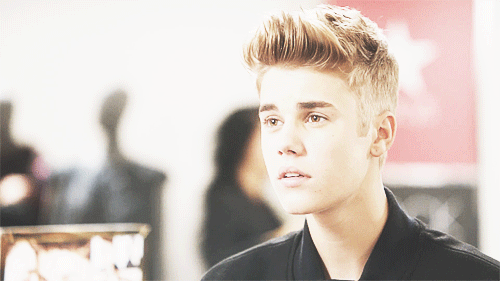 Rogen and his wife – who is a stunner, BTW - launched Hilarity for Charity and recently helped raise $150,000 for the Alzheimer's Association. While Rogen's onscreen rep is that of a slacker and a stoner, he is a crusader creating awareness for the degenerative condition, from which his mother-in-law suffers. #LaurenGotHerselfAGoodMan
Instead of assaulting the paparazzi hounding him at the airport, he politely asked them to leave him alone. He was totally chill but firm.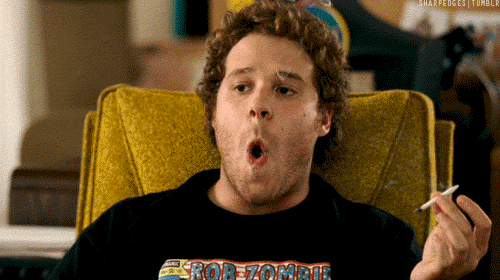 He got bromantic and rekreated the kontroversial Kimye Vogue kover with his BFF James Franco. Or in this case, "James Franko." What a duo. Anna Wintour should totally give these two their own legit cover.
Rogen really goes above and beyond to try and generate Alzheimer's awareness. In the utmost display of irony, he spoke to policymakers on Capitol Hill in Washington, made fun of himself during the speech and called out the fact that only two politicos showed up. His point was that not enough attention is paid to the disease, and the lack of attendees proved it, earning his speech lots of publicity and therefore spotlighting his cause. Score after Round 1: Seth, 1. The U.S. government, 0.
He is a bit of a homebody with his wife and prefers to nest with her. Aww! "My wife and I are always grappling with whether to go out with our friends or just stay at home with the dog and catch up on Game of Thrones," he told ABC.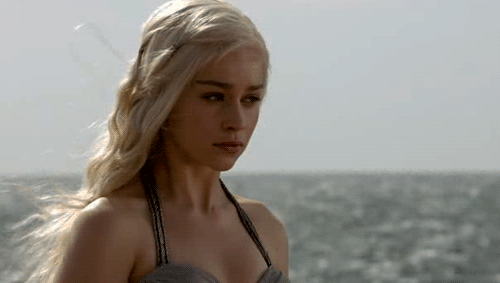 He and Franco offered their version of "Bound 2," aping Kimye again. We love that they aren't afraid to or inhibited when making fun of Kim and Kanye. It's a tough job but "Rogenco" or "Franken" are up for the task.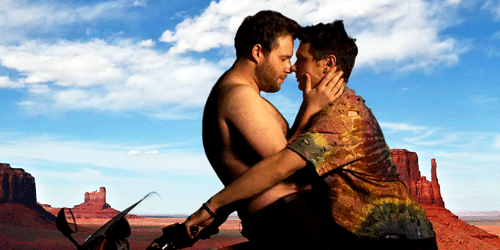 That time he rode the slide at the YouTube HQ. He is such a big kid.