Photo: getty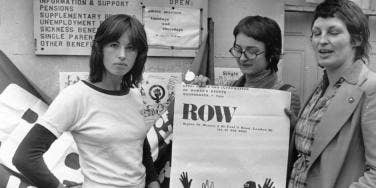 We owe these ladies a lot.
In honor of Women's History Month, we salute the women who changed the way we live and love.
Women today still fight for equality, but we've made tremendous strides since the bad old days of yesteryear. In the 20th Century alone, we rallied for the right to vote, got our birth control on, and won the right to be paid as much as a man, among other things.
The OGs of modern-day feminism have not only contributed to these movements, but to the betterment of the lives of all human beings. Their work has contributed to business, science, film, literature, and so many other aspects of our lives.
Some of these heroines have passed, while others still walk among us. Thousands of women today around the world follow in these pioneers' footsteps, while also forging their own paths and legacies to continue to inspire the next generation... and the next... and the next.
Because no matter how far we've come since the Seneca Falls Convention in 1848, held by suffragettes over 170 years ago, we need to keep looking to the future. We need to advocate for ourselves in the present, and for those that will follow in our own footsteps.
But it always helps to look to the past. Our foremothers are a source of courage and hope that no matter our circumstances, we can do something.
Where would we be without the women who came before us? Honestly, we don't even want to think about it.
It's not every day that you find trailblazers, ready and brave enough to make a difference in both the way women think and the way the world thinks of us. But here are 17 ladies who have and continue to inspire others to do so every day.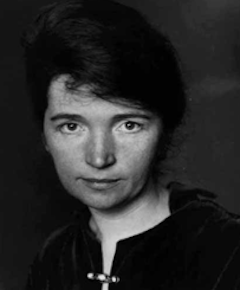 1. Margaret Sanger
If you've ever made a decision about contraception, you can thank Margaret Sanger. The activist worked with poor women in the slums of New York City where she witnessed many deaths from self-induced abortions and illness from frequent childbirth.
Sanger was inspired to educate women about their bodies and make contraceptive technology available to all. She started by publishing a newsletter called The Woman Rebel in 1914 and eventually spoke at conferences, published books and served as president of the International Planned Parenthood Federation.
In 1923, Sanger opened the United States' first legal, physician-run birth control clinic. Sanger was arrested at least eight times in her fight for women's health. She thought — and we agree — that it was all worth it.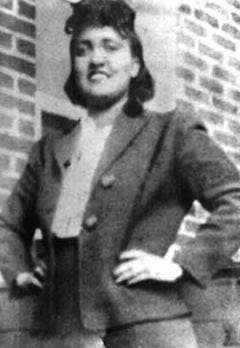 2. Henrietta Lacks
Henrietta Lacks is one of the most important figures in biomedical history, yet most of the world has never heard of her. In 1951, Lacks died of cervical cancer at the age of 31. After her death, scientists used her cancerous cells to create an immortal cell line known as HeLa.
Researchers have used HeLa cells for myriad scientific innovations, including: the polio vaccine, treatments for cancer and AIDS, as well as the HPV vaccine that could protect other women from cervical cancer. Lacks died tragically young, but her legacy lives on and on.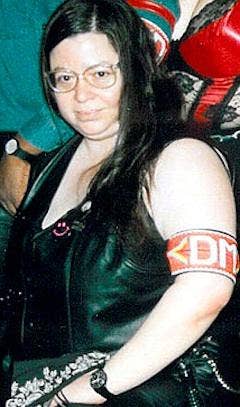 3. Brenda Howard
Known as the "Mother of Pride," Brenda Howard committed her life to activism. She started out protesting the Vietnam War and then became involved in the gay and lesbian rights movement.
She helped organize the first ever gay-pride parade, and organized a second event a year later, establishing Gay Pride Week as we celebrate it today. The sex-positive feminist died in 2005 and has been an inspiration to millions fighting for equal marriage rights for gay couples.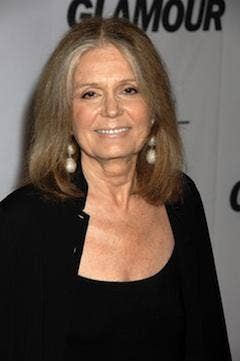 4. Gloria Steinem
One of the most famous feminists ever and a leader of the Women's Liberation Movement in the sixties and seventies, Gloria Steinem co-founded Ms. Magazine and the Women's Media Center. Her work as an activist has spanned a variety of issues, from economic equality to reproductive freedom to international issues, including human trafficking and genital mutilation.
Steinem famously observed, "Some of us are becoming the men we wanted to marry." She knew all along that a healthy relationship with a partner begins with a healthy relationship with yourself.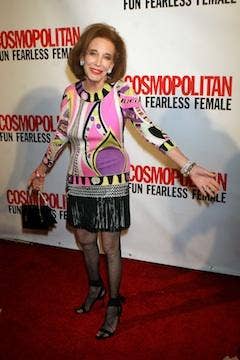 5. Helen Gurley Brown
The woman who best epitomizes the sexy city girl is Helen Gurley Brown, who served as editor-in-chief of Cosmopolitan for 35 years. After a successful career in advertising — she worked her way up from from secretary to copywriter — Brown wrote Sex and the Single Girl at the age of 40.
Three years later, she joined Cosmopolitan in the middle of the sexual revolution. Brown was an advocate of sexual freedom and famously claimed that women could "have it all" — love, sex, and money. And she did.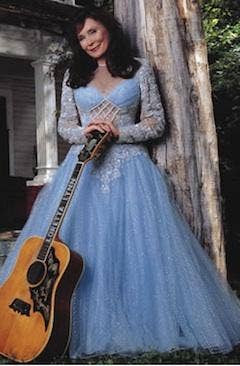 6. Loretta Lynn
The country singer is a proud coal miner's daughter from backwoods Kentucky, but she's not naive. Her songs "The Pill," "Rated 'X'" and "One's On the Way" expressed progressive, feminist attitudes about birth control, sexuality and gender norms in the sixties and seventies. (And made her the most banned artist in country music history — heck yeah!)
Loretta Lynn doesn't call herself a feminist, but proudly identifies as an advocate of everyday women. That still sounds good to us.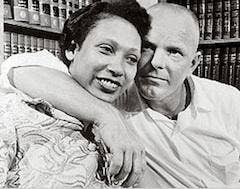 7. Mildred Loving
Mildred Loving, a black woman, and her husband Richard, a white man, fell in love when interracial marriage was illegal in most of the country. They stayed together and fought the law.
The aptly titled 1967 Supreme Court case of Loving v. Virginia overturned miscegenation laws, giving men and women of different ethnicities the freedom to marry. Now that's good Loving.
RELATED: Why Smart Women Who Stop Trying To 'Have It All' Are Happier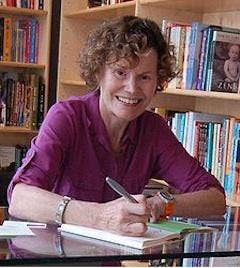 8. Judy Blume
The road to adulthood isn't easy, but many women will agree that Judy Blume helped them anticipate — and avoid — some potholes. Her brave, oft-banned young-adult novels were the first to explore controversial, personal topics including: racism, bullying, puberty, masturbation, and teen sex.
In 2004, Blume got the credit she deserved when she was awarded the National Book Foundation Medal for Distinguished Contribution to American Letters. Now if only she'd write Are You There God? It's me, Margaret... and Now I'm Forty.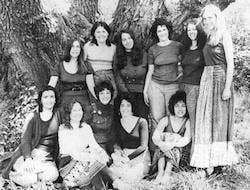 9. The Original Boston Women's Health Book Collective
Not one, but 12 Boston feminists were behind the revolutionary Our Bodies, Ourselves booklet first published in 1970, the first document of its kind to be written by and for women. The booklet was so successful that the women formed the Boston Women's Health Book Collective and published Our Bodies, Ourselves as a bigger book in 1973.
The landmark text covered taboo subjects like postpartum depression, female sexuality (can you believe that was once a taboo?), pregnancy and abortion. The book is now in its twelfth edition and has been printed in more than 20 languages.
Many sources don't individually name the women of the original Our Bodies, Ourselves crew, but we salute the following feminist pioneers: Nancy Miriam Hawley, Jane Pincus, Vilunya Diskin, Pam Berger, Joan Ditzion, Paula Doress-Worters, Ruth Bell Alexander, Esther Rome, Judy Norsigian, Wendy Sanford, Norma Swenson, and Mary Stern.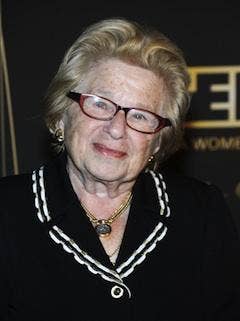 10. Dr. Ruth Westheimer
In the early 1980s — before Howard Stern was blabbering about X-rated topics on Sirius and before Dr. Drew was coaxing sex secrets from teenagers — there was Dr. Ruth Westheimer. The feisty 4'7" sex therapist started with a 15-minute time slot on Sundays at midnight where she answered anonymous questions on-air, often sharing some of her own experiences.
Instead of talking around the issue, Dr. Ruth spoke frankly about sexuality — a revelation for most of her listeners. Within a few years, "Sexually Speaking" was a nationally-syndicated, hour-long radio program; then Dr. Ruth took her sex-positive talk to TV.
She not only made America more comfortable talking about sex, she also challenged the idea that older women are conservative and asexual. Nah, they're just as wont to "get some" as the rest of us.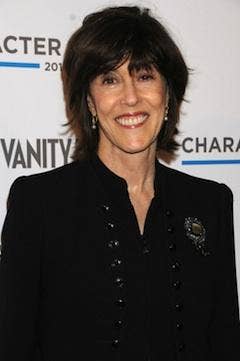 11. Nora Ephron
In Nora Ephron's When Harry Met Sally, the titular Harry (Billy Crystal) tells the titular Sally (Meg Ryan), "When you realize you want to spend the rest of your life with somebody, you want the rest of your life to start as soon as possible." Awww. In the same movie, Sally famously fakes an orgasm in a crowded New York City diner.
Ephron's romantic comedies are as sweet as they are funny and relatable. Her characters are flawed; the relationships (and relationship troubles) are real. It's a respite from movies about perfect, beautiful people who are fated to be together.
Ephron's writing offered real lessons about love and earned three Academy Award nominations for Best Original Screenplay. Even without the famous golden statuette, she was one of our favorite women in Hollywood.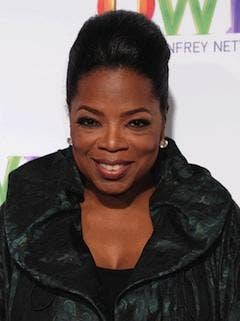 12. Oprah Winfrey
Oprah Winfrey is one of the most influential people in America — not bad for a woman born in rural Mississippi who endured poverty, abuse, and teenage pregnancy. From 1986 to 2011, The Oprah Winfrey Show explored various topics important to everyday viewers, including relationships, health and self-actualization.
Oprah encouraged us — and various celebrity guests — to appreciate our experiences, including heartbreak, and gave us the support to move on and live our best lives. (And let's not forget she's the reason Dr. Phil has a claim to fame.)
Oprah's shared her personal struggles and triumphs too, and has climbed to the top with humility, grace and empathy. The Mighty O said it best when she quipped, "I still have my feet on the ground, I just wear better shoes."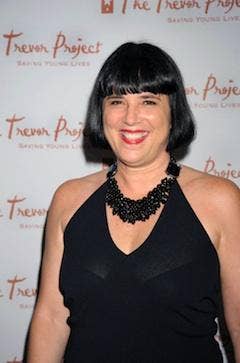 13. Eve Ensler
We weren't always so comfortable casually using the word "vajayjay" in conversation — or, for that matter, saying "vagina" without blushing. Some people still aren't, but if playwright Eve Ensler had her way we'd have no shame at all. In her squirm-inducing play "The Vagina Monologues," characters openly discuss sex, childbirth, masturbation and what it means to be a woman.
In 1998, Ensler created V-Day, a global movement to stop violence against women. Since then, she's continued writing plays that challenge the status quo and empower people to speak out. Kinda brings a new meaning to the phrase "read my lips," right?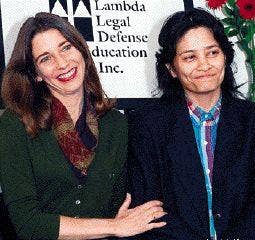 14. The Couples Who Started The Gay Marriage Debate
The debate over gay marriage in America began in Hawaii in 1990 when three same sex couples, including two lesbian couples, Ninia Baehr and Genora Dancel (pictured), and Tammy Rodrigues and Antoinette Pregil, applied for marriage licenses. When the judge refused to marry them, they sued.
In 1993, the state supreme court ruled that denying gay couples the right to marry was a form of gender discrimination. The case went back to the lower courts and arrived again at the state supreme court, but before they could rule on it, Hawaiians voted in favor of a constitutional amendment banning gay marriage in 1998.
In reaction to the fight in Hawaii other states began to consider the legality of gay marriage, leading to the 1996 Defense Of Marriage Act, which defined marriage as between a man and a woman and allowed states to not recognize same-sex marriages performed in other states. But their work eventually helped legalize same-sex marriage nationwide.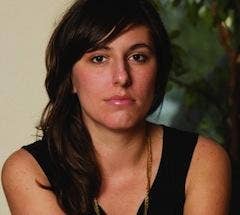 15. Jessica Valenti
Writer Jessica Valenti's activist work is engaging a new, younger generation of feminists. Valenti started the blog Feministing in 2004 while she was working for the National Organization for Women (NOW) and noticed a divide between older and younger feminists.
Valenti's published books explore the changing landscape of sexuality and feminism (Full Frontal Feminism: A Young Woman's Guide to Why Feminism Matters), as well as the same persistent norms we're still fighting (He's a Stud, She's a Slut... And 49 Other Double Standards Every Woman Should Know). We're excited to see where she goes from here.
16. Helen Fisher
Anthropologist Helen Fisher has spent her career helping women better understand — and embrace — their sexuality. It's safe to say she's changed the way modern women we view sex, love, and relationships.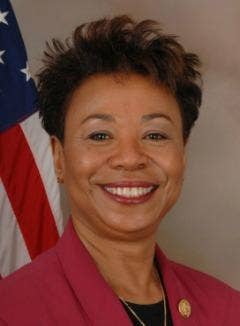 17. Barbara Lee
Congresswoman Barbara Lee played a major role in stopping the rapid spread of HIV/AIDS, especially amongst the African-American community. Back in 1988, she helped declare a state of emergency in Alameda County in order to get more funding for funding to fight the disease.
Not to mention, her bills to create global funding to fight HIV, help protect orphans diagnosed with HIV, and create a $15 billion fund for the cause were signed into law.
RELATED: 50 Best Strong Women Quotes In Celebration Of Women's History Month
Previous
Next
BEGIN