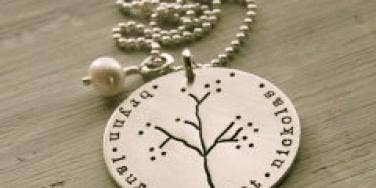 She's cleaned up scraped knees, wiped away tears, soothed sick tummies, offered sage advice and a little bit of coddling. She teaches right from wrong, and puts up with you when no one else will. She's a (constructive?) critic and your biggest fan. She's your mom—or your wife—and there's no way you can repay her for giving birth to you—or your kids. These gifts will at least show her how much you appreciate her, whatever type of lady she is.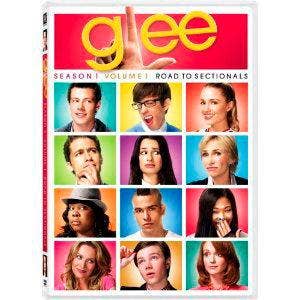 The Pop-Culture Mom
So maybe she's 50-something going on 16, maybe you've even called her a Gleek at one time or another. It's actually a pretty cool show, so who are you to judge? Revive all her favorite Glee moments with the first season on DVD (amazon.com, $22.50).
Get Bonus Points: Finally admit that you love it too and join her for a Glee marathon.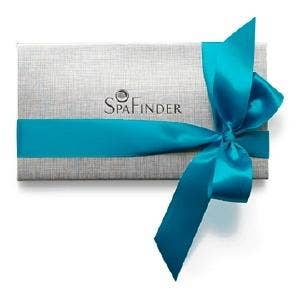 The Stressed-Out Mom
She works long hours and then spends even longer hours worrying about the kids—even when there is nothing to worry about. She cooks, she cleans, and she keeps a smile on her face, even when she's ready to drop. What she needs is some relaxation. Stat. Enter SpaFinder, the website that will direct her to the nearest, most luxurious spa in her area and the nearest most relaxing treatment for whatever ails her (spafinder.com, $100 - $350).
Get Bonus Points: Join her on a spa day. It's a sacrifice you may just have to make.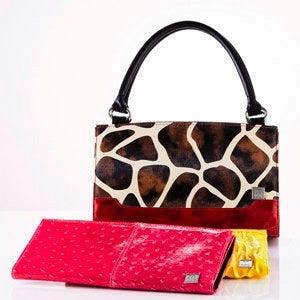 The Fashionista Mom
Sometimes her level of fashion-consciousness freaks you out, but you also appreciate the fact that she always looks polished. Add to her every ensemble with the Miche bag. It starts as a boring black purse, but can morph into more than 30 different bags with interchangeable shells and straps that allow her to match her bag to her outfit without having to transfer all the contents (michebag.com, $34.99/black bag, shells start at $24.99).
Get Bonus Points: Daughters, remember when you were a teenager and wanted her money but didn't want to be seen at the mall with her? Pay her back by letting her walk with you, and buying her some new duds on a shared shopping spree.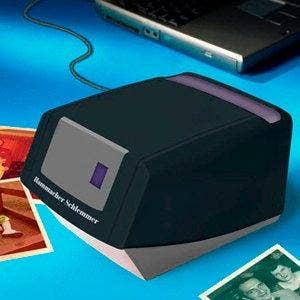 The Sentimental Mom
She's a photo queen, but she's taken so many photos in her lifetime that they haven't all quite made it into albums. And, though there is something to be treasured about an old yellowed photograph, she doesn't want those pieces of her life to be destroyed. The Preserve Your Memories Photograph Converter automatically converts all her favorite photographs to digital images on her PC. And, because she's not the most tech-savvy lady on the block, it's easier and faster than a traditional scanner too (hammacher.com, $79.95).
Get Bonus Points: Get the gang together, find a cool professional photographer, and giver her a new memory to hang on the wall for years to come.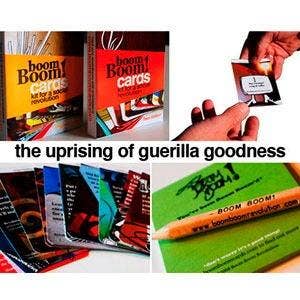 The Activist Mom
She's always saying that kindness makes the world go round. Let her know that her lessons sunk in with a set of Boom Boom Cards, a deck of 26 cards, each of which suggests a simple act of random goodness, like smiling at a stranger or sending a handwritten letter. The beauty of the cards, though, is that they enforce mom's message—the good acts keep on giving since the doer passes the card on, and then tracks the spread of good deeds through an online database. It doesn't get more "gift that keeps on giving" than this (boomboomcards.com, $9.99).
Get Bonus Points: Write her a handwritten letter of your own, telling her how much her example has inspired you. Then suggest that you split the cards; it'll be a reason to talk more often as you track the good-deed-doing.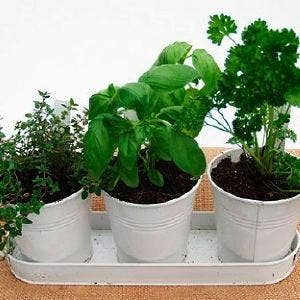 The Green-Thumb Mom
Whether she's a green thumb or a black one with aspirations, gifting her with an herb set to brighten up her windowsill and add some cheer to her day (and her meals) is a gift that says you care (tastefulgarden.com, $28).
Get Bonus Points: It's pretty obvious, but helping her plant will make her day. To make it even better, plan to take her to the nursery to pick out her own greenery, and then the two of you can go home and get dirty with the planting.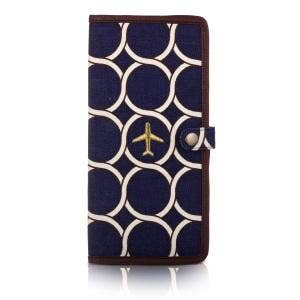 The Jet-Setter Mom
A tropical vacation with her gal pals this month, a trip to visit one of her kids the next, this is one lady who gets around—and no, not in that way. Make her getaways simpler and prettier with a punchy passport wallet that's both sleek and functional. The streamlined design makes it easy to carry in the hand or in the purse and there are pockets for everything from passport to credit card (popdeluxe.net, $45).
Get Bonus Points: Whether she's lounging on a beach or shopping in Paris, it's a sure bet that she's thinking she'd love to share it with you, so make her feel extra special by giving her a little extra QT, a getaway the two of you can share, even if it's just a weekend close to home. Many places, like the House on Water Street in Virginia's Blue Ridge Mountains, even offer mother/daughter or couples packages.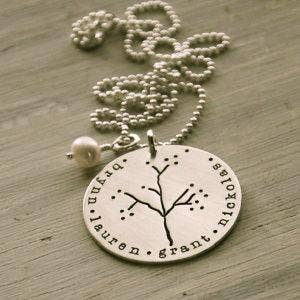 The Mom's Mom
You know the type: She's the mom who's always worrying, thinking and talking about her kids. She's the one who never stops being a mom, not for even a second, and though it sometimes makes you a little crazy, you love her for it. So on her day, indulge her crazy with even more of a reminder (as if she needed it) of her "mom-ness": A personalized necklace means her beloved kids don't have to ever be far from her heart (lisaleonardonline.com, $59).
Get Bonus Points: It's kind of a no-brainer, but the best gift you can give the Mom's Mom is her child: Arrange a visit! Bonus bonus points? Get all the siblings to join in.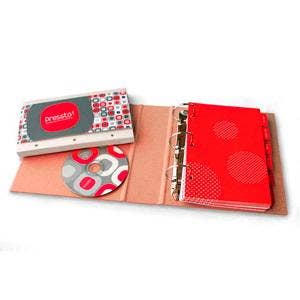 The Homemaker Mom
She spends a lot of her life cooking for and cleaning up after the family. Now it's her turn to get organized. Preserve all her recipes in this adorable cookbook unique to her. That'll ensure that the recipes passed down from her mom will eventually get to you or your kids (givesimple.com, $50).
Get Bonus Points: Cook for her, because let's face it: what she really needs is a day off.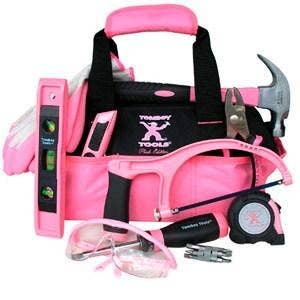 The Power Mom
She's successful in her career and as a mom and at pretty much everything else. She can even fix stuff—and we're not just talking a torn hem. Give her a tool set that's not only worthy of her mad skills, it also serves to empower and support women like her; a portion of the proceeds go toward breast cancer research (tomboytools.com, $79.95).
Get Bonus Points: Actually listen when she tries to tell you how to fix your a faucet.
Previous
Next
BEGIN