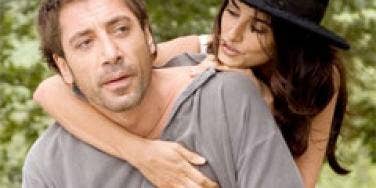 Rekindled romance: the stuff of legends or fodder for romance novels? For some, it's real life.
Rekindled romance: the stuff of legends or fodder for romance novels? For some, it's real life. Here are seven celebrity couples who split only to be reunited month, years and even decades later. As of November, 2009, they're all still together; only time will tell if they remain so.
Megan Fox & Brian Austin Green
2004 - March 2009
Summer/Fall 2009 - ?
The two met in 2004 and were engaged two years later in November, 2006 before quietly ending their engagement in March 2009 to focus on their careers. While they may not be officially engaged again, there are certainly sparks shooting off of Megan Fox and Brian Austin Green.
Kim Kardashian & Reggie Bush
April 2007 - July 2009
September 2009 - ?
Perhaps the flame never really went out with this pair, as it took Kim Kardashian and Reggie Bush less than two months apart to figure out that they were meant to be. While they blamed busy schedules for their breakup, it only took her sister Khloe's wedding to remind Kim that the man she had gone ring shopping for was the one for her.
Pink & Carey Hart
2001 (Married January, 2006) - February 2008
April 2009 - ?
Pink, aka Alecia Moore, met professional motorcross racer Carey Hart in 2001, and began romancing him in 2002. Three years later, she proposed to him by holding up a "Will you marry me sign?" during one of his races; "I'm serious" was written on the other side.
Pink has sung about the negative impact her parents divorce had on her, and she encountered difficulties in her own marriage as well. The couple split in 2008—a "decision that was made by best friends with a huge amount of love and respect for one another," according to her publicist.
Still, she remained hopeful, saying "One never knows the future, but mine and Careys' just might involve beach babies and sunshine one day. Just not right now." The pair reunited in April this year and re-exchanged marriage vows.
Drew Barrymore & Justin Long
August 2007 - July 2008
August 2009 - ?
As the photo evidence clearly suggests, these two just can't keep their hands off of each other. The pair met on the set of He's Just Not That Into You, but had split by the time the movie premiered. Apparently, the free-spirited Drew Barrymore needed to take a break and enjoy singleness before finally reuniting with Justin this summer.
Farrah Fawcett & Ryan O'Neal
1982 -1997
2001 - 2009
Here's an epic love story. Never married, but always close, Farrah Fawcett and Ryan O'Neal's tumultuous romance included the period from 1982 until 1997, which produced son Redmond O'Neal. The couple split amidst rumors of an affair between O'Neal and a 25-year-old actress; they got back together in 2001 and remained so until Farrah's death in 2009.
Penelope Cruz & Javier Bardem
1992 -1992
2007 - ?
Many celeb watchers are unaware that Penelope Cruz and Javier Bardem's romance began well before they were cast opposite each other in Woody Allen's Vicky Cristy Barcelona. The pair first fell in love in 1992 on the set of the Spanish film Jamon, Jamon, where purportedly "their fiery sex scenes were improved by some real-life rehearsals."
After the film wrapped, Cruz ended things with Bardem; the pair met up once again for the 1997 movie Live Flesh, and rekindled their love in 2007. The two now are rumored to be engaged.
Rachel McAdams & Ryan Gosling
2004 - 2007
2009 - ?
Just kidding! We all can dream, right?. Their romance began on the set of The Notebook in 2007, before inexplicably ending in 2007. Rachel McAdams and Ryan Gosling are not together, although we certainly wish they were! Some people just seem like they're meant to be.
Previous
Next
BEGIN