Photo: weheartit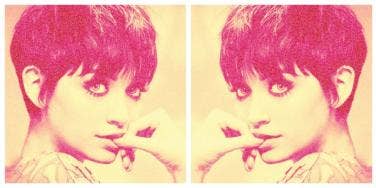 Who's keeping count though?
By Gabrielle Linzer and Christina Parrella
Splitting up may be the right thing to do. To help you recognize the mistakes you may be making now — and to avoid future missteps — here are 15 of the biggest and most frequent divorce blunders.
Not paying attention to taxes
If you think your ex did a number on your finances, be prepared to meet your worst enemy. Without keeping a close eye on taxes, your divorce could lead you into a financial train wreck. "Many times, after one spouse takes the house, he or she realizes after a few years it's unaffordable—and then gets clobbered on the taxes," says Gayle Smith, family lawyer and author of Divorce and Money. "And if one person takes certain stocks, be sure to consider capital gains taxes if you are going to liquidate." The cost of taxes should be factored into every monetary decision you make as you write up your divorce settlement papers.
Being too generous to win back your spouse
If you find yourself on the wrong end of things (that is, being left vs. leaving or you were caught cheating), you may be tempted to win him or her back back by being overly generous. It won't work, says Jill Brooke, editor of First Wives World. "When you're negotiating a divorce, it's a business deal. Do not accept crumbs when you are entitled to half the pie."
Flaunting a new lover
Although you may be ready jump right back into the swinging single lifestyle, it's better to approach dating slowly and cautiously. "The longer you wait, the better," says Vicki Lansky, parenting expert and author of It's Not Your Fault KoKo Bear. Most heartbreaking is the feeling of abandonment children feel when potential parental figures come and go. "The rotating door is hard on children." Flaunting a new love interest around your ex when divorce wounds are still fresh isn't helpful, either. The best policy is to keep your new romances on the down low until you're sure someone will be sticking around.
Making agreements outside the settlement papers
Divorce is not the time for oral agreements. Your ex can promise you the moon, but without clarifying details in your official settlement, these promises won't hold up in court. "Normally there is a clause in the agreement that it is the full agreement and no other papers or oral agreements will be considered," says Smith. It may not feel right to make everything so official, but in the end, your ex can't snatch away your furniture or deny visitation. You have proof.
Taking legal advice from family and friends
They're emotional rocks to lean on during the roller coaster called divorce, but don't even think that they're a substitute for an attorney. The only person who can—and should—tell you what you what's in your best interest during the split is your lawyer. "A lawyer is not a therapist; it's a business transaction," says Brian D. Perskin, a New York divorce attorney. Perskin explains that you should only get divorce advice from someone who understands law and financial settlements.
Giving up control to a lawyer
The only people who are going to be living with the results of your divorce are you and your family. Not your lawyer. Make sure the choices you make best fit your wishes. "I suggest you listen to the lawyer's advice, and make decision that works for you," says Perskin.
Not waiting for social security benefits
Social Security entitles a divorced person married for 10 years or more full spousal and survivor benefits, while one married less than 10 years is entitled to none. "If you're in that nine year area and you're kissing ten, I think carefully," says Briles. Waiting to break your nuptial agreement until you're eligible for your spouse's social security benefits could be the difference between being financially secure and being strapped for cash. This doesn't mean that you're stuck together. Move out and move on, but wait to address legalities until you're entitled to social security.
Not being prepared
During this stressful time there will be a lot of negotiations and paperwork. Be prepared to discuss relevant facts about your marriage before meeting with your mediator or attorney. Make a detailed account of assets and debts you and your spouse incurred during the marriage. Bring documentation of income, expenses and current tax returns as well as any real estate, mortgage, credit card and other investment information. And don't forget the courtroom. "When it comes to the judge, you don't get a second chance at a first impression," says Perskin. Having everything the judge needs on hand shows him or her that you are organized and committed.
Rushing your divorce
If you don't listen to any other advice, heed this: Do not rush the divorce! Pay attention to important details and read, read, read, read before you sign any legal documents. If you think you're not emotionally ready for a divorce, try a trial separation, says Brooke. Separation allows you to see if your restlessness is more a desire for personal growth and the need for self-expression versus your marriage's failure. The time away allows you to make distinctions to see what life is like without your spouse. "It will give you more clarity or it will be the fork in the road," Brooke explains.
Not keeping a journal
A divorce turns your world upside down, leaving your feelings scrambled and your head spinning. On top of all of the emotional turmoil, you're pummeled with lawyers, legal papers and court hearings. This is a time when, sometimes, "you forget stuff," says Judith Briles, author of The Dollars and Sense of Divorce. "It might be a smart thing [to keep a journal] to channel some of your anger and frustration instead of venting to a lawyer who's happy to hear your problems—and charge you for it." Aside from protecting your wallet, a journal can help you keep track of the terms of your settlement so if there is a violation in the future, you'll have a clear recollection of the proceedings.
Worrying too much about the present and not preparing for your fu
Spending too much time worrying about your divorce—What will become of me?—can make you think there is no such thing as life after a divorce. But there is. It's important to learn the lessons of divorce and incorporate them into the next chapter in your life. "The key is to respect your history and once you honor that, you can move on," says Brooke.
Put your child in adult role to compensate for the loss of your p
The house might feel empty now that your spouse is gone—a tempting time to fill the void with your child. "Kids can be very fulfilling when you lose your partner," says Lansky, "but it's one thing to make your child the center of the household and another to treat them like an adult." She warns that children may eat up this extra attention, but in the long run, they will be in for "unfair pressures." Children need to be just that, and cannot serve as a replacement for your spouse.
Using your child as a messenger
Avoiding your ex at all costs may make sense, but your child shouldn't have to pay the price. "Stay on good enough terms with your ex so that you can talk because it's terribly hard on kids [to act as a go-between]," says Lansky. The stress of the split is hard enough. Avoid burdening your children with messages for your ex, "even if they are trite." Email is an easy solution. There are also web sites that allow parents to plan visitation, exchange contacts and more.
Hiring a combative lawyer
A hard-as-nails attorney won't impress a judge into punishing your ex-spouse. Divorce should be treated as a business transaction, not a revenge story. A combative lawyer won't help your cause, especially if they try to use your children. Perksin recommends hiring a lawyer who explains everything before making any moves and is respectful to all parties, including, yes, your ex.
Sex with your ex
It's never a good idea to sleep with your former husband or wife. Period. Not only are you holding onto emotional attachments, you're placing yourself in a situation with a guarantee of a less than stellar outcome. Remember the reasons the relationship failed in the first place and don't open up yourself again to pain and sadness. Focus on the future and don't run back to your ex just because he or she provides familiarity. Trust us: There won't be closure.
Previous
Next
BEGIN