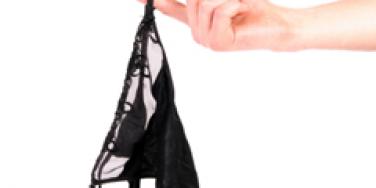 Men weigh in on lingerie they love to take off.
It's not necessary to spend a ton of money on lingerie to please your man. Our panel of guys let us in on a simple secret when it comes to your underwear, less is more and simple is better. Here are some of the best pieces of lingerie that our panel of guys say are a must have for every woman.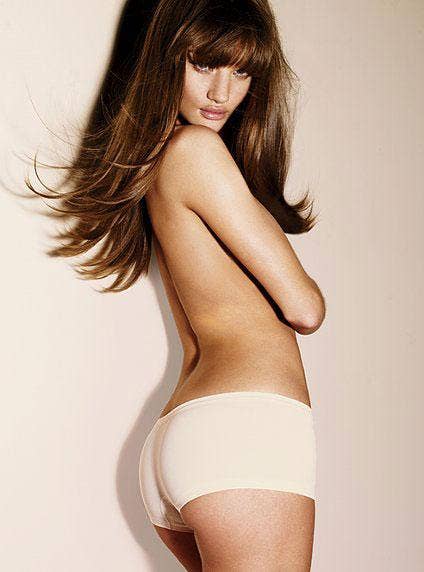 Boy Shorts
Boy Shorts
Boy shorts are fun, comfy and sporty. They are the perfect Monday underwear indentifying you as a no-frills, down-to-earth girl. Like a plain white tee, boy shorts go well with everything and are a perfect underwear staple.
"I like it when a girl wears boy shorts. To me it means she is fun and easy going. Just don't wear them all the time; it's nice to spice things up once in a while."
Manie, 23
Victoria's Secret, Ultrasmooth seamless boyshort, $12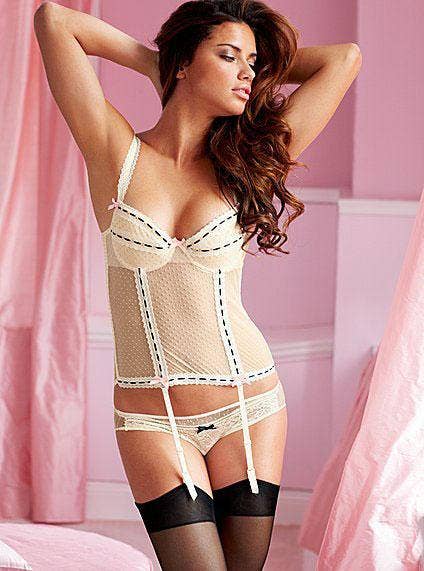 Bustier With Garters
A Bustier With Garters
"While a little more complicated, the bustier and garters are perfect for special occasions. It's the underwear equivalent of that sexy red dress you have in your closet that you only wear on special nights out. But don't make it too complicated, it's supposed to eventually come off.
"I like the bustier, it is a classic sexy. A look that will never get old. Shows that a woman has a sexy power side."
Cameron, 23
Victoria's Secret, Ribbon bustier, $48
Black Thong
The black thong
The black thong goes with any outfit, but is especially perfect for a tight-fitting dress or pants. Wear it on date nights. He'll come to anticipate it as a detail of your wardrobe and you'll always have help undressing.
"I love a good thong. Something black, lacy and barely there."
Kris, 27
Bella Bella Boutique, Queens Glam Racer Back Bra & Thong, $218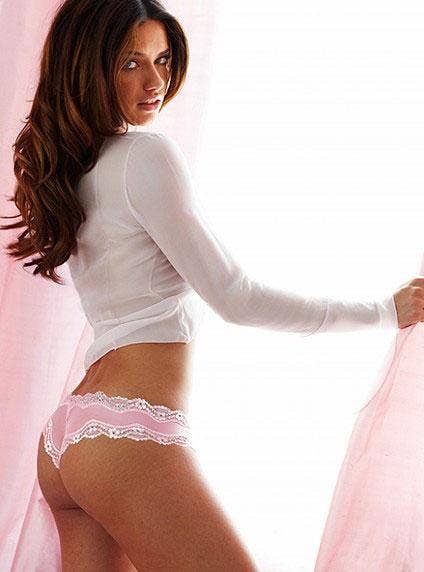 Cheeky Panty
Cheekies
In between boy shorts and bikini cut, cheekies flatter every woman. Make them fancy or make them sporty, and mix and match them with your favorite bras, tops and teddies. Cheekies are sexy and versatile for every mood.
"Cheekies make a woman's body look good. It's a softer, sexy look."
Manie, 23
Victoria's Secret, Ruffle-trim cheeky panty, $18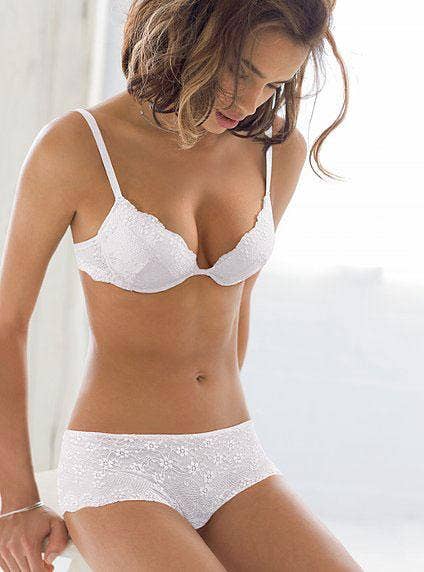 White Lace Bra And Panties
Matching Bra And Panties
Women often make the mistake of thinking that men want them dressed up for a night of getting down and often go the extreme—stilettos, corsets and whips. While the dominatrix look may be fun once in a while, sometimes it's best to keep it simple.
"I love it when women keep it simple and matching. I love to see a woman in white low cut underwear and a matching bra. Lacy is cute too, but don't make it look like a wedding dress from the 80s."
Peter, 28
Victoria's Secret, Boyshort in all-over lace, $18

Victoria's Secret, Plunge bra in all-over lace, $19.50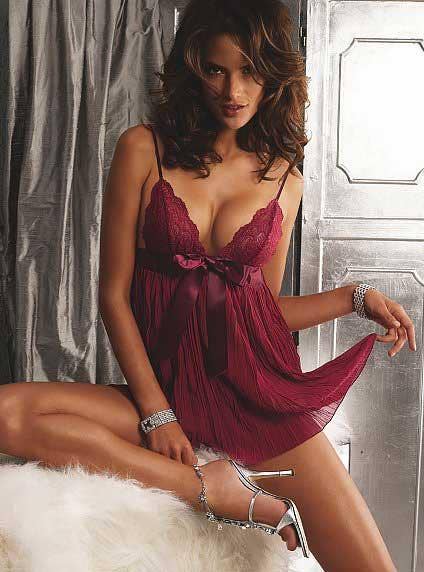 Red Babydoll
Anything Red
Red is the color of love for a reason. In one brief glimpse it hints at sex and power. Every woman should have some spicy red underwear.
"I love red. Anything red. It's the best. My wife looks so good in it."
Zach, 24
Victoria's Secret, Pleated babydoll, $34.50
Previous
Next
BEGIN