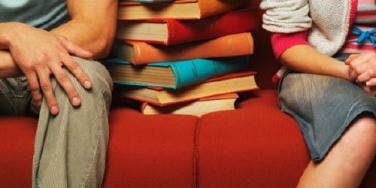 Relationship manuals to help you meet and marry your soul mate.
There are thousands of love and relationship books on the market, each preaching their own brand of advice on how to meet, catch and keep your match. But with so many contradictory theories—from advocating subtle (and not so subtle) manipulation to encouraging total, unabashed honesty—it's tough to figure out which rule book to play by if you want to win the game of love. Having helped men and women find their soulmates in one of the toughest cities in the world, Elizabeth Webb, New York City's premier Love Coach, knows first-hand what it takes create a successful relationship, from meeting to marriage. Here, she dishes the dirt about the best books on relationships, letting you know which parts of each to take—and toss—when you're preparing to find the love of your life.
Dating, Mating and ManHandling
Dating, Mating and Man-Handling: The Ornithological Guide to Men
by Lauren Frances
"This book takes you on a tour of romance, from casual dating to man-handling skills once you're in a relationship. Sometimes her depth and brilliance gets blown off because it's in such a cute, tongue-in-cheek package, but there are real, valuable theories in here in addition to being a fun read."
Five Languages Singles
Five Love Languages: How to Express Heartfelt Commitment to Your Mate
The Five Love Languages for Singles
by Gary Chapman
"Chapman helps you find peace with past relationships, and gets you really clear about why you weren't satisfied. You figure out how you express love and how you need it to be expressed to you, and it helps you recognize those needs in your partner so you can give them what they need and what feeds their soul. It also helps you read the men you're dating, so you figure it out more quickly if he's not your match."
Getting the Love
Keeping the Love You Find: A Guide for Singles
by Harville Hendrix
"Getting the Love You Want is a little bit "inner child," it talks about how we look for something in our partners something that was missing for us earlier in our lives. Because of this, we're all mismatched to a certain extent, and it tells you how to bridge those gaps.
Keeping the Love You Findhas you take responsibility and own your wounded needy parts and not gloss over them with simple bolstering or affirmations. It acknowledges parts that wants to be approved of and loved in certain ways. It doesn't try to stop us from being human beings and having those issues. Good stuff to add to daters' lexicon."
Why Men Marry Some Women
Why Men Marry Some Women and Not Others
by John T. Molloy
"I love this one and I hate it. I love that it challenges women who waste their time with the wrong man. It's very practical and it boils dating down to a business-school experiment. But it's written by a man who does not take women's insecurities into consideration, and that can breed a sense of scarcity. Take the juicy morsels—the specific statistics about why men marry some women and not others—and leave the rest."
Getting To "I Do"
Getting to "I Do"
by Pat Allen and Sandra Harmon
"Ignore the whole book, except the chapter on masculine and feminine energy; it tells you to choose which one you want to be—even though there are many shades of gray—and stick with it, because it makes things a lot easier. It pisses a lot of people off and it's controversial, but I think it's good to know that extreme. Pat Allen is not in her 20s and dating, and is so far from that world that a lot of her viewpoints are just too antiquated. Still, it's good to know both super-casual and super conservative dating styles so each woman can find the balance that feels authentic to her. Take what she has to say on masculine and feminine energy and combine it with Lauren Frances's dating style, and that's going to be most women's golden formula."
Previous
Next
BEGIN