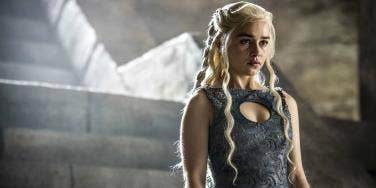 A Lannister always knows their facts, and when it comes to Game Of Thrones (the best series on TV) we've got you covered.
By now, you probably know that HBO's hit show is an adaptation of George R. R. Martin's unfinished 7-part series, A Song of Ice and Fire, which started writing in 1991. It has sold more tha 60 million books worldwide.
If you love the show, you can now buy Game of Thrones-inspired beer, Halloween costumes, video games and card games — not to mention the hordes of GoT fan fiction and erotica (yes, really!).
While we're still waiting with bated breath to see who will wind up on the Iron Throne, we found 20 fun facts about the GoT series to tide us over while we wait.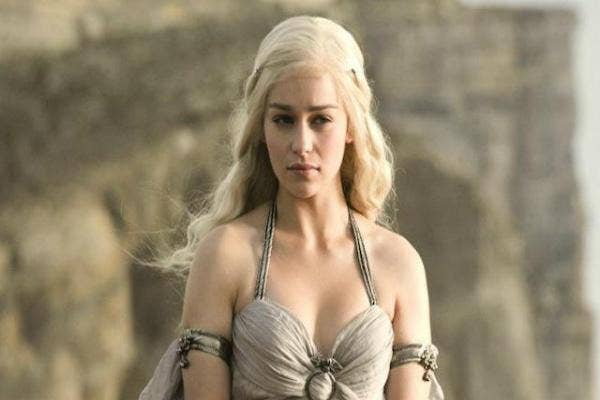 Khaleesi
1. In 2012, there were more than 160 baby girls born who were legally named Khaleesi after Daenerys Targaryen.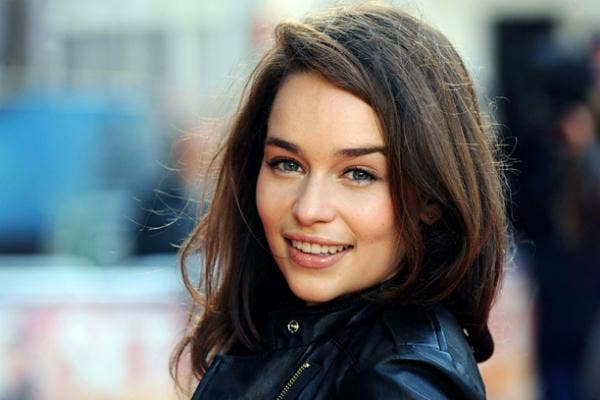 Emilia Clarke
2. During one of her scenes, Emilia Clarke had so much fake blood on her, she actually got stuck to a toilet seat!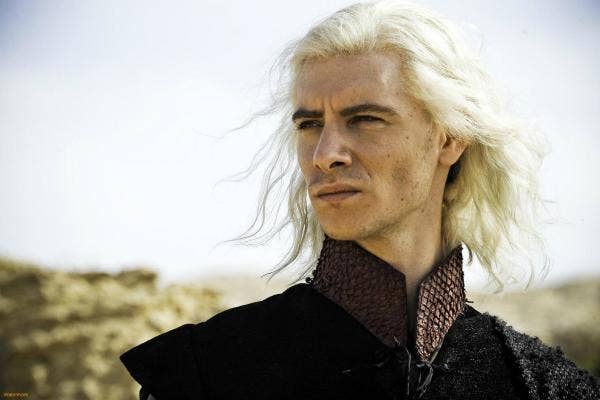 Viserys
3. Harry Lloyd, who played Daenerys' brother Viserys, is the great-great-great grandson of Charles Dickens.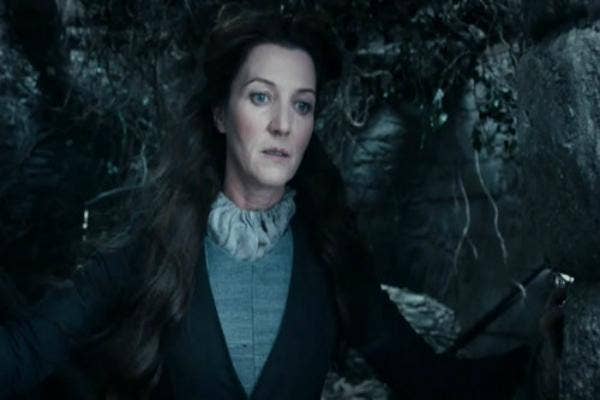 Catelyn Stark
4. There are nine GOT cast members that have appeared in the Harry Potter films, including Catelyn Stark who played Mrs. Granger in The Deathly Hallows: Part 1 and Grand Maester Pycelle who voiced Aragog in The Chamber of Secrets.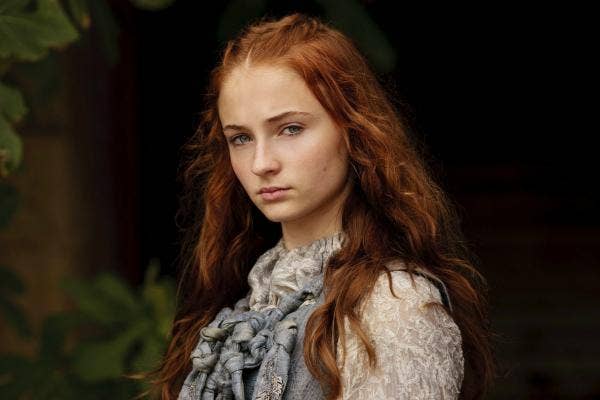 Sansa Stark
5. While Emilia Clarke wears a blonde wig as the Khaleesi, Sophie Turner, who's a natural blonde, dyes her hair red for the role of Sansa Stark.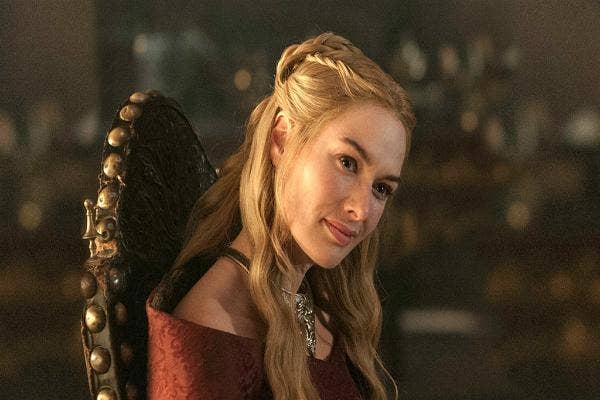 Cersei Lannister
6. Cersei and Daenerys have both played Sarah Connor from The Terminator series! Lena Headey played Sarah in the Sarah Connor Chronicles TV spinoff and Emilia Clarke is going to play Sarah Connor in the upcoming Terminator: Genesis.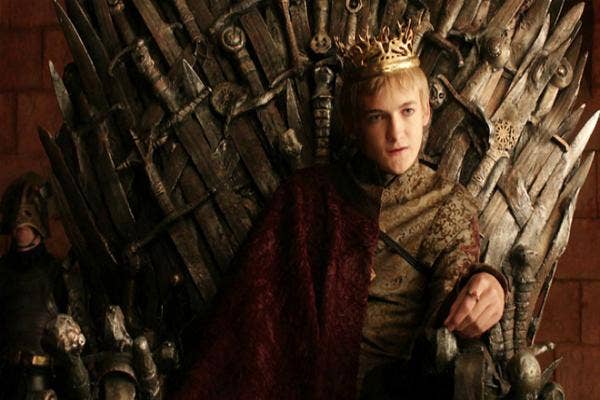 Joffrey
7. Jack Gleeson, otherwise known as King Joffrey, has officially retired from acting saying that he doesn't enjoy it like he used to and has plans to head back to college.
Lily Allen
8. Lily Allen was considered for the role of Theon's sister Yara, but turned it down when she found out he would have to basically feel her up. Yikes!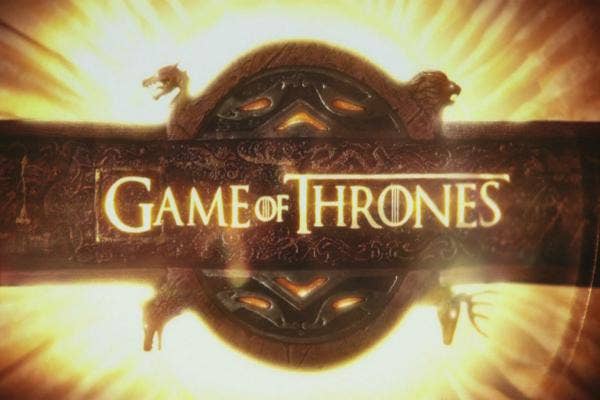 The Intro
9. Thus far, there have been 13 different intros to the show because of the different locations that appear in each episode.
Off-Screen Friendships
10. Arya and Sansa are good friends in real life and often hang out off-set. The same goes for Peter Dinklage and Lena Headey. In fact, Peter helped Lena land the role of Cersei.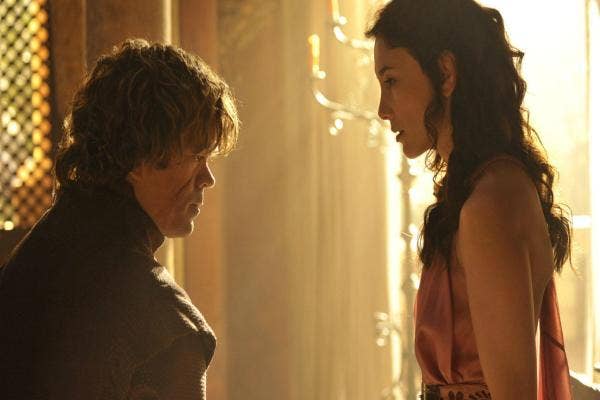 Tyrion and Shae
11. Many of the girls who play whores on the show were porn stars before they were cast, including Shae, who plays Tyrion's ex-girlfriend.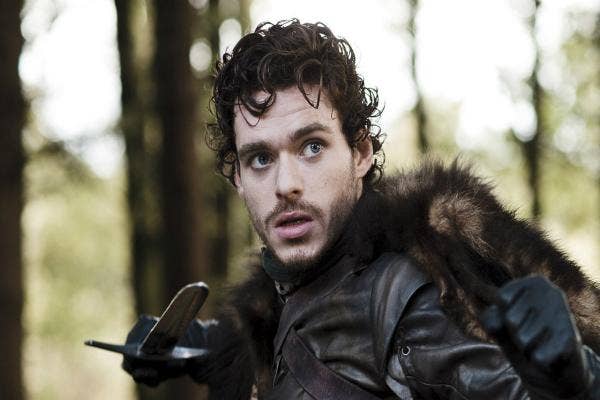 Robb Stark
12. Richard Madden, who played Robb Stark, will be playing Prince Charming in the newest Cinderella reboot with Lily James and Cate Blanchett.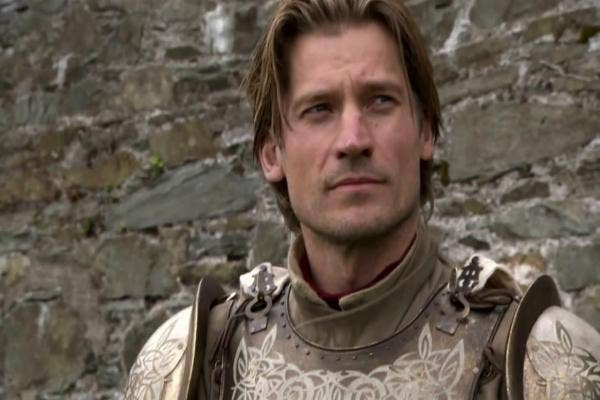 Jaime Lannister
13. Nikolaj Coster-Waldau, aka Jaime Lannister, likes to cook IRL, so he's pretty much perfect, minus the whole incest thing on the show.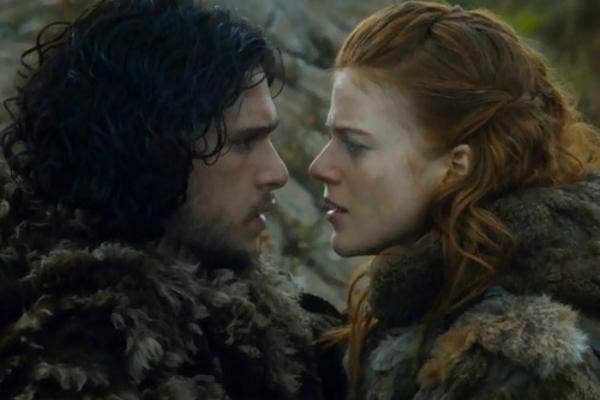 Jon Snow and Ygritte
14. Jon Snow and Ygritte were dating in real life after they met on the set, but have broken up since then, so it's probably a good thing they are at war on the show now!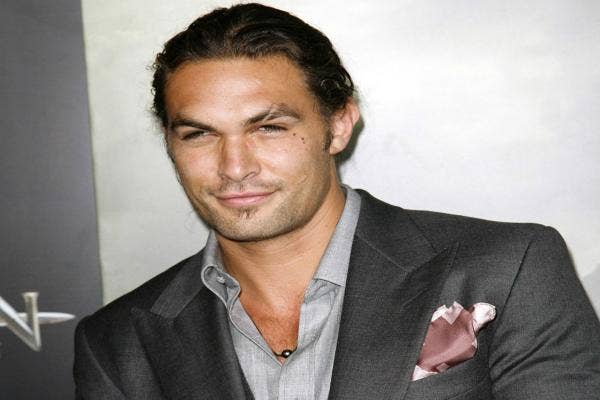 Jason Momoa
15. Peter Dinklage and Jason Momoa are the only main characters on the show who are American-born. Momoa, who was born in Hawaii, was raised in Iowa.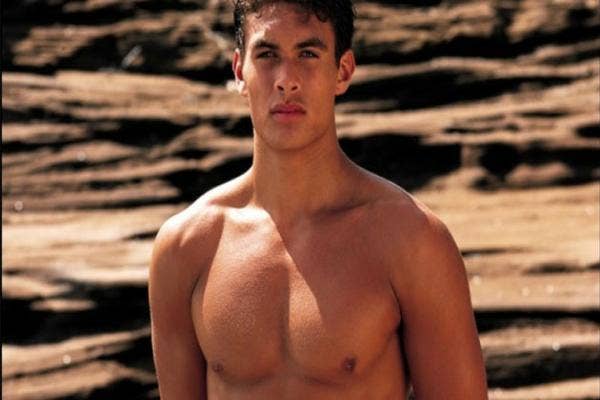 Jason Momoa
16. Speaking of Jason Momoa, you might recognize him as Jason from Baywatch. Clearly his best roles are sans-shirts.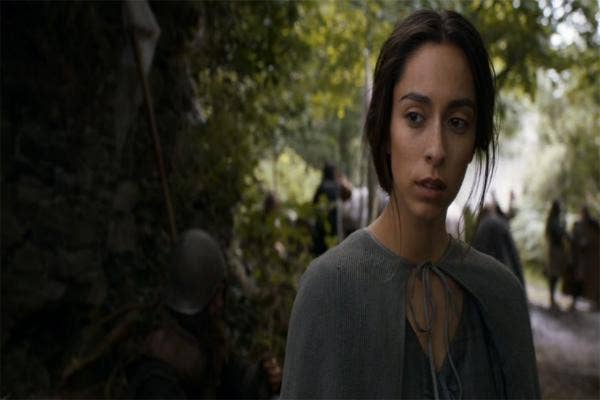 Talisa
17. Robb Stark's wife Talisa, played by Oona Chaplin, is Charlie Chaplin's granddaughter!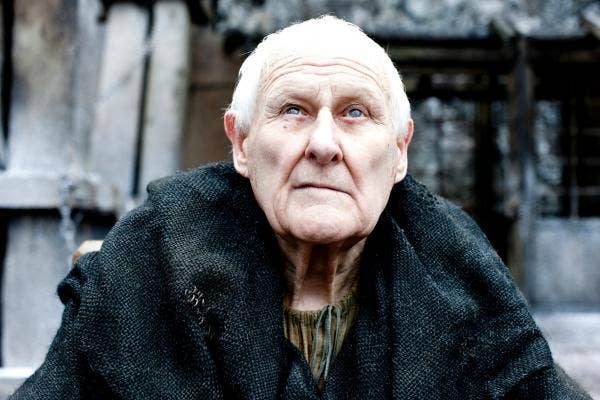 Maester Aemon
18. Props to Peter Vaughn, who plays the Maester Aemon on The Wall. Not only is he blind in real life, but he's 91 years old and still working hard.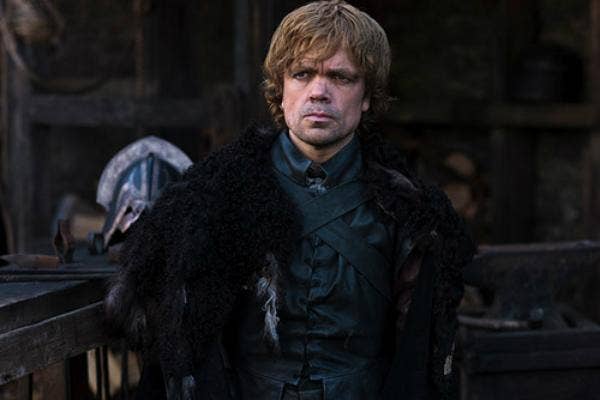 Peter Dinklage
19. Peter Dinklage was the only person considered for the role of Tyrion Lannister. After producer David Benioff read the book, he immediately contacted Peter about the role.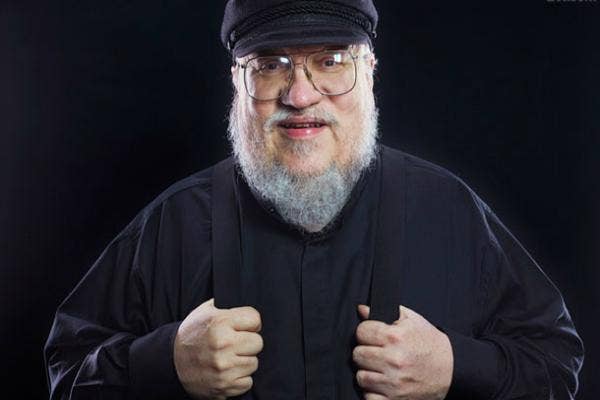 George R.R Martin
20. Finally! George R.R. Martin has told producers the ending of the show/book series so -- in case he dies before he finishes writing the books -- they know how he wants the series to end.
Previous
Next
BEGIN