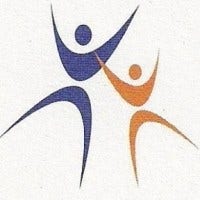 Advanced Member
RelatioNSync Community Organization
(Non-Profit,Other)
Organization
We are a community-based relationship education organization on the beautiful Space Coast in Brevard County, Florida serving low-income and disadvantaged populations. Our mission is to provide relationship, parenting as well as workplace communications & conflict resolution training.
RelatioNSync Event

"Get Connected!" was held Friday, June 4, 2010 at Mercedes Homes headquarters at 6905 Wickham Rd in Melbourne, Florida. The RelatioNSync event partnered with "Connected by 25," which serves youth 18-25 who are aging out of the foster care system. The event included Starbucks Brunch, lunch & snacks throughout the day, plus a hip-hop performance, hip comedy, Healthy Dating RelationTips and Workplace Success skills, plus cool prizes (including cash)! Childcare was provided.
All young singles (18+) were invited to attend this fun event that offered some of the skills needed most to succeed in life. Pairing relatively healthy young adults with this disadvantaged population helps elevate the skills of all young adults during role play exercises. Scholarships were provided for low-income participants and former foster youth and members of their support network participated at no charge.
Contact Number: 321-537-5075
Contact Email: relationsync@yahoo.com ********************************************************************
The Reason I Became A Helping Professional
Executive Director: Linda Wiggins
Advisory Board Members:
Mike Gisondi
Paul Rosbury
Chip Spear
Melodie Tucker

RelatioNSync Community Organization
Additional Details

RelatioNSync Community Organization
Payment Options
Fee Range:
Determined case-by-case, please inquire