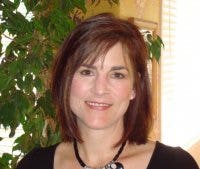 Advanced Member
Kerrin Houser
(LMHC,LPC,NCC,Other)
Counselor/Therapist
Shopping From Pro
Additional content I recommend
A unique new approach to treating eating disorders Eight million women in the United States suffer from anorexia nervosa and/or bulimia. For these women, the road to recovery is a rocky one. Many succumb to their eating disorders. Life Without Ed offers hope to all those who suffer from these often deadly disorders. For years, author Jennifer Schaefer lived with ...
Why are women more verbal than men? Why do women remember details of fights that men can't remember at all? Why do women tend to form deeper bonds with their female friends than men do with their male counterparts? These and other questions have stumped both sexes throughout the ages. Now, pioneering neuropsychiatrist Louann Brizendine, M.D., brings together the ...
Written by Dr. Christopher Fairburn, an international expert on eating disorders, this unique book provides clinicians, sufferers, and interested others with an authoritative and accessible account on binge eating problems.Overcoming Binge Eating provides all the information needed to understand the problem and bring it under control. Dispelling many of the myths ...