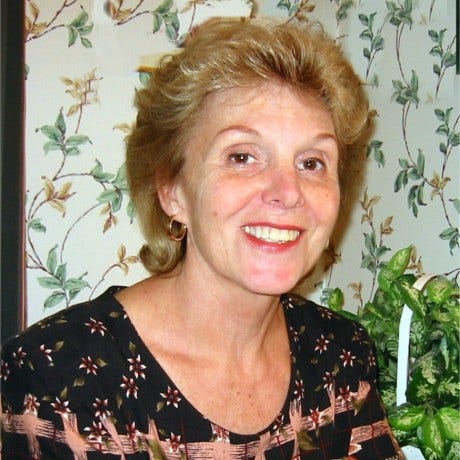 Expertise
Counselor/Therapist
---
---
I Believe
Questions to ask yourself: Are you considering divorce or ending a relationship? Is your spouse or partner your best friend? Do you want him/her to be? Are you able to openly share your ...
About Me
Veronica S. Haggerty, MA., RN is the Administrative Director for the Greater Philadelphia Healthy Marriage Coalition and an Administrative Assistant to a Community Services Block Grant (CSBG) funded 2007 to Council for Relationships of Philadelphia. Ms. Haggerty has been a PAIRS (Practical Applications for Intimate Relationship Skills) consultant and curriculum coordinator to MDRC's Supporting Healthy Marriage Research project funded by Administration for Children and Family Services (ACF). Additionally Ms. Haggerty has received professional training in PAIRS, PREPARE/ENRICH, Relationship Enhancement, Couples Communication and Mars and Venus Workshops. She has consulted with Esperanza in development of their Marriages of Hope curriculum project. Ms. Haggerty is in private practice, counseling individuals and couples in marriage and family relationships. Earlier experience has been in counseling male adolescents and their families in short term treatment facilities. In addition Ms. Haggerty is a licensed registered nurse and has worked in various health care settings as a Quality Management Coordinator, Admissions Coordinator, Staff Development Educator and Office Manager.
The Reason I Became A Helping Professional
I have always thought of myself as a helper. I find that when I seek out others to relate to and connect with, I become a better person. When I experience this in myself, I use the knowledge and skills I have learned in this field to help others. And so through this experience, I receive great satisfaction and I am continually rewarded in having more fulfilling relationships and success in life.
Articles by Veronica S. Haggerty