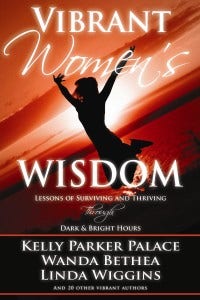 Advanced Member
Wanda Bethea
(EdD)
Life Coach
I graduated with a doctorate degree in Counseling Psychology from Columbia University-Teachers College in 1990. Also, I have 3 Masters degrees from Columbia University. I have been a Florida licensed psychologist since 1992. As well, I received training at the College of Executive Coaching and have worked as a personal & executive coach since 2000. I have enjoyed attending continuing education events as well as personally presenting various topics at numerous workshops, conferences and seminars with a focus on Positive Psychology principles such as authentic happiness and character strengths that emphasize "People at their best!" I have years of experience working with diverse people, both male and female clients, children, adolescents, adults, couples, families, employess, executives, managers and small business owners. My focus has been to help people identify, develop and enhance their strengths as well as to avoid roadblocks, pitfalls and blindspots along life pathways.
The Reason I Became A Helping Professional
I became a helping professional because as I was growing up other people (teachers, neighbors, family) helped me along the way. I wanted to return that goodness to others in need. I strongly believe that people are at their best when they recognize their strengths and use them everyday in new ways.
Focusing on the positive aspects of one's existence is not naive or merely "touchy feely." Focusing on and consistently using one's character strengths (such as wisdom, curiosity, knowledge, courage, capacity to love & be loved, emotional intelligence, leadership, gratitude, optimism, resilience) can truly result in your being happier each day in life. There are research-based tools,activites and strategies in Positive Psychology that enhance our lives. I get excited when I assist others with obtaining new tools and learning new strategies that can maximize positive and effective outcomes in important areas of their lives.
Some of those strategies and tools include practicing gratitude in different ways, savoring the moment activities, engaging in lovingkindness meditations and solving work/life problems in creative and practical ways. With these and other Positive Psychology activities, people can live a pleasant, engaged and more meaningful life.
These are just a few of the reasons I became a helping professional.

Wanda Bethea
Additional Details

Wanda Bethea
Payment Options
Fee Range:
Determined case-by-case, please inquire