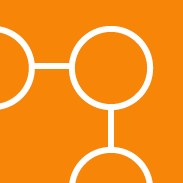 Advanced Member
Links For Shrinks
(Other)
Organization
Links for Shrinks is a networking hub for therapists and complimentary professionals. It's a supportive environment to learn and share information about how to create an ethical and successful online presence for your private practice.
LFS features a discussion forum, a place to read and share blogs and network with other professionals. LFS also posts videos, articles and the latest news that will keep you current on how to incorporate all things social media into your online presence.
As therapists, we have a unique role on the internet. As consumers turn to the web for their primary source of healthcare information and referrals, we have to let our potential clients know that we are here.
To create a successful online presence it important to be familiar with all the different resources such as proconnect (a directory site), twitter, facebook, youtube and other social networking sites.
LFS can also help you create an ethical presence. As therapists we have potential life saving and life changing information. Using social media to impart those messages is one of the greatest uses of this medium.
LFS is free to join and open to all mental health and complimentary professionals.
The Reason I Became A Helping Professional
A few years back I decided to make my own website to promote my private practice. It was fairly unheard of at the time and there were few of us out there (on the internet) with our own websites. As I told some of my colleagues about this I was met with more than one raised eyebrow. Either they thought it was a bit tacky or just had no idea what I was talking about.
Although I do consider myself a "techie" and "a website geek," I am still rather old school when it comes to therapy and I like an office with a real couch, Kleenex and subscription to People Magazine. I was really just interested in creating an online presence to market my private practice.
As I began to research my project it became clear quickly that consumers of mental health (our potential clients) were using search engines more and more as a primary source to find therapists and other health care providers. But as consumers were trying to find us shrinks... us shrinks were no where to be found.
So two years later, it's beginning to be a different story. Increasingly, therapists are catching on and creating websites and using social media to market their private practice online. As therapists strive to catch up with their internet savvy potential clients, there still seems to be a few links in the chain missing.
Three issues stand out for me:
* First, there is a great divide between younger therapists who grew up with the internet and old school therapists who did not.
* Second, therapists are not networking with each other to improve marketing strategies. We should be working together and until now there has been no forum to congregate.
* Third, we should also be networking with colleagues in complimentary professions.
I created Links for Shrinks to solve these issues. It serves as a venue to bring us all together to share our collective knowledge in creating an online presence, build referral sources and help other old school therapists network with the younger generation and ease the transition to the internet.
If you have a website and want to increase it's visibility or you are thinking about starting a website, join today for free.
Looking forward to linking with you
Julie Cohen MFT
founder of Links for Shrinks

Links for Shrinks
Additional Details

Links for Shrinks
Payment Options