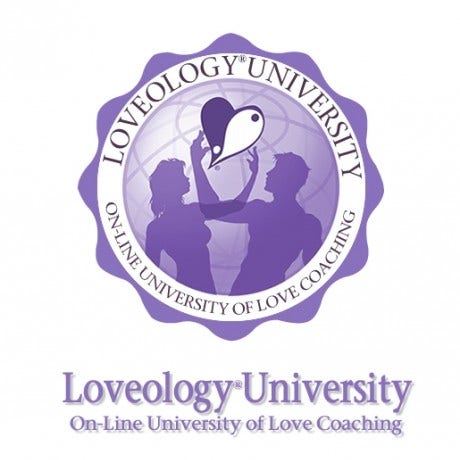 Expertise
Relationship Coach
---
Location
9000 W. Sunset Blvd, Suite 1115
Los Angeles, CA
Show on map
---
I Believe
"A lasting relationship must have the following ingredients: friendship, passion, respect, trust and communication."
Contact Loveology University - College of Sensual Knowledge
Success Stories
I met Lila, 22 years old, and Brian, 24 years old, who had been dating for six months when they came to me for advice about having a threesome. I could tell that Brian was more eager than Lila, so I asked her to tell Brian her concerns. She confessed her biggest fear was that he may prefer the other woman or could become addicted to threesomes.
I asked Brian to share his pros and cons of having a threesome with Lila; he said that on the upside it could expand their sexual horizon and would even agree to have a threesome with two men if she wanted. He could find no downside to the fantasy other than if it were to cause Lila distress.
I recommended they make his fantasy come true with the power of suggestion first, by pretending another woman was in bed with them. Lila would describe what she looks like, and then Brian can describe what she is doing to them both sexually in graphic detail. Afterward, if they may both really want to try it they can. However, sometimes the fantasy may be better than the reality.
Brad, 32 years old, came to see me because he wanted to learn how to maintain his erection for a longer duration of time. He worried he was no longer in his sexual prime and feared that with aging, his sexual endurance would weaken. I taught Brad to record the length of time he could exert himself sexually before reaching exhaustion; then try to increase this length (even if was with one minute intervals). I also gave him an exercise called Penis Lifts he could do on his own by placing a hand towel on the erect penis; then raising it up and down like a weight for 20 reps 3 times a day would strengthen the muscles of his penis. With his partner, Brad had more exciting exercises to do during intercourse; use the ratio of 3 shallow strokes to 1 deep thrust while keeping eyes open. Then, changing the rhythm to 6 shallow thrusts for each deep thrust, eyes open would allow him to prolong his ejaculation and stay erect longer.
Mac, 32 years old, and Wendy, 27 years old, were newlyweds, but they had been dating for three years and wanted to consummate their marriage with some new sexual techniques in hopes of expanding their sexual horizon.
As a solution, I taught them how to give each other a TriGasm. For the woman first, she should lie back while her lover stimulates her clitoris orally until she has reached a level 8 on a pleasure scale of 1 to 10. (10 equals orgasm). Then change course and stimulate her vulva in small circles with the tongue or fingers for about 2 minutes. Return to the clitoris and orally increase her level of pleasure to a 9; almost to the point of no return.
At this peak, insert a forefinger palm up into her vagina and find her G-spot, then tap, tap, tap it gently towards her navel. Simultaneously, stimulate her anus with a finger or vibrator to bring her to a mind-blowing, earth shattering, body-melting TriGasm.
For the man, he should lie back while his lover lavishes the head of his penis orally until he reaches a level 8 on a pleasure scale of 1 to 10. She should then use her mouth and tongue to stimulate his testicles for about 2 minutes. Return to the penis and orally increase his level of pleasure to a 9.5 (almost to the point of no return). Meanwhile fondle his testicles with one hand, while fingering his anus with the other.
High school sweethearts, and parents of two, Jay, 36 years old, wanted sex every day and Becca, 35 years old, was satisfied with once a week. I explained to them that there are several reasons why a couple may not be in the mood at the same time. It could be physical: too tired. It could be emotional: too stressed. It could also be just plain boredom: too predictable.
As a solution to resolve the mismatched sex drive, I asked Becca to tell Jay what would help her to get into a sexy mood more often. She confessed she had some resentment towards him expecting her to turn into a sexpot from mommy mode without any romance or foreplay. Jay promised to give Becca some time to unwind, let her take a bath and then give her a massage, focusing on the non sexual parts of her body first. Becca promised to be more responsive and sexual as she was when they were first married. The power of communication and compromise worked its magic once again.
Main Specialty
Communication Problems
Couples/Marital Issues
Dating/Being Single Support
Sex Therapy

Credentials
Other
Time in Practice
10 years +
I practice in
Multiple states/provinces, please inquire
Additional Expertise
I offer my services
Telephone
By Email
Willing To Meet in Public Locations like Starbucks (please inquire)
Via Skype
Via a webcam
Other, please inquire

Latest Expert Videos
My Store
Main Specialty
Communication Problems
Couples/Marital Issues
Dating/Being Single Support
Sex Therapy

Credentials
Other
Time in Practice
10 years +
I practice in
Multiple states/provinces, please inquire
Additional Expertise
I offer my services
Telephone
By Email
Willing To Meet in Public Locations like Starbucks (please inquire)
Via Skype
Via a webcam
Other, please inquire

Latest Expert Videos
My Store