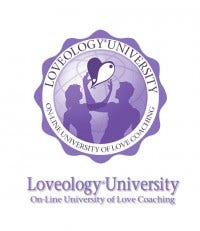 Advanced Member
Loveology University - College Of Sensual Knowledge
(Other)
Relationship Coach
9000 W. Sunset Blvd, Suite 1115
Los Angeles, CA Show on map
If you want to learn more about love, relationships, romance, intimacy and sex, then www.LoveologyUniversity.com is for you. You can choose from a wide selection of videos, audios, e-books, individual certified courses or long term programs, Loveology University's mission is to share positive information to empower individuals and enrich relationships, increase worldwide education and awareness on love, relationships, romance, intimacy and sexuality for adults of all ages over 18, genders, cultures, educational backgrounds and sexual orientations to enjoy their love lives, whether single or in a relationship. Loveology University is a unique brand with ground-breaking programs to certify a new type of coach: the Love Coach; it is the leading interactive resource for online courses and training on topics that range from Love, Communication, Kissing and Intimacy to Foreplay, Foot Fetish, Tantric Sex and Sexual Taboos. www.LoveologyUniversity.com has two long-term courses: The Loveologist certification, trains students for a career as a Love Coach with teaching and guiding techniques on how to build a Love Coaching practice and the Master Sexpert certification, which focuses on everything you ever wanted to know about sex so that you can become a great lover. All of Loveology University's courses offer credits for therapists, counselors and nurses who require annual continuing education coursework. We are proud to offer students the opportunity to advance in the field of sexual health, personal development and love coaching to gain the skills essential for creating healthy and fulfilling love lives. Our vision is to exemplify the value of love and make a significant impact on the human race. Just imagine how millions of Love Coaches all helping people could change the vibration of this planet. At Loveology University we are dedicated to providing the most accurate and innovative educational courses to appeal to a broad audience by offering a friendly environment where you can choose from a wide selection of courses and learn at your own pace. All of our courses come in digital formats including e-books, audios, videos and slide shows for easy learning. We guarantee that all of our courses are of the highest quality and hope that you will be completely satisfied with your new found knowledge. We believe that Loveology University is your community for information on love, relationships, romance, intimacy and sexuality, which means that we'll do everything in our power to ensure that you not only receive the very best in education, but that you'll enjoy yourself while doing so. To that end, we've enhanced your online experience with plenty of FREE material that includes: LU Television "LU TV" You'll see Loveology students demonstrate romantic and sexy secrets that you can use to enhance your own love life. Quizzes: How do I know if I'm a great lover? How can I keep my relationship exciting sexually? Am I ready to meet Mr. or Ms. Right? LU Library with Articles on: · Your Love Life · Your Sex Life · Tantric Love & Sex · Most Asked Questions on Love and Sex LU Research Department Read LU's survey on Cheating, edify yourself on the history of sex and find important links to safe sex and other research sites. And much more including videos and audios to educate, inspire and motivate you to have the best sex of your life. For more information go to: www.LoveologyUniversity.com
The Reason I Became A Helping Professional
Our mission is to share positive and accurate information with respect to love, relationships, intimacy and sexuality to empower individuals and enrich relationships.
Loveology University is a unique brand with ground-breaking programs to certify a new type of coach: the Love Coach; it is the leading interactive resource for online training in all aspects of love, relationships, intimacy and sex. Loveology University offers dozens of short term certified courses on topics that range from Love, Communication, Kissing and Intimacy to Foreplay, Foot Fetish, Tantric Sex and Sexual Taboos.
Loveology University has two long-term courses: The Loveologist certification, trains students for a career as a Love Coach with teaching and guiding techniques on how to build a Love Coaching practice and the Master Sexpert certification, which focuses on everything you ever wanted to know about sex.
All of Loveology University's courses offer credits for therapists, counselors and nurses who require annual continuing education coursework.
We are proud to offer students the opportunity to advance in the field of sexual health, personal development and love coaching to gain the skills essential for creating healthy and fulfilling love lives.
Our vision is to exemplify the value of love and make a significant impact on the human race. Just imagine how millions of Love Coaches all helping people could change the vibration of this planet.

Loveology University - College of Sensual Knowledge
Additional Details

Loveology University - College of Sensual Knowledge
Payment Options