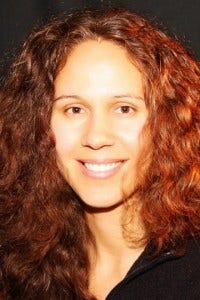 Daniela Koenig, M.A. is an international relationship coach and the founder of Attracting Real Love and the creator of the popular "Fast Track to Relationship" group coaching program. She provides singles and couples with practical tools to attract, create & live in Authentic, Loving, Passionate Relationship.
I am passionate about relationships and the possibilities that relationships as a vehicle for growth, intimacy, joy, creativity offers. If you are single and looking for your life partner I support you to find your inner balance and from there attract the person you truly want to be with. If you are in relationship I encourage you to take your relationship to the next level.
I've created the monthly "Life Changing Conversations" series where I interview bestselling authors, speakers, coaches to share with you their wisdom and insight to live a rich life.
The Reason I Became A Helping Professional
I've been passionate about relationships since I was a little girl. After my own bad marriage and some painful breakups I decided to find practical tools to live in authentic, playful relationship. I found these tools through my studies at university and working with renowned relationship experts Drs. Gay & Kathlyn Hendircks. I enjoy providing singles and couples with the skills and knowledge of relationship as a catalyst to intimacy, play, creativity and passion.

Daniela Koenig
Additional Details

Daniela Koenig
Payment Options
Fee Range:
Between $81-120 per session