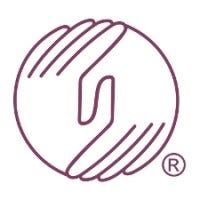 National Institute Of Relationship Enhancement
(Non-Profit)
Organization
Our Mission
At NIRE – and our sister organization IDEALS of Kentucky – we are Relationship Specialists. Whether we are working with an individual, couple, child or family, our goal is to "educate hearts and transform relationships" – this is our mission.
We are a private non-profit organization.
What do we do?
• We provide counseling to couples, children, families, and individuals
• We teach relationship skills classes for couples, stepfamilies and singles
• We provide coaching to singles and couples by telephone
• We teach mental health professionals and lay volunteers how to help others have better relationships
• We supervise people across the US who wish to strengthen relationships through our core methods of Child-Centered Play Therapy, Filial Family Therapy and Relationship Enhancement® (RE) Therapy and the RE Program
• We publish relationship strengthening materials
Each one of us at NIRE brings personal and professional strengths to our work. However, what we have in common is our experience with Relationship Enhancement® (RE) and Filial skills to transform relationships. These skills have transformed our own relationships, and we have watched them work again and again with those who come to us for relationship classes, counseling or coaching. In everything we do, we teach skills while we help people work through issues and build bonds.
We all want love – we don't always know how to give or receive it. We teach people how to effectively give and receive love through Relationship Enhancement® (RE). RE has forty years and 27 research studies to demonstrate its effectiveness. Its sister intervention, Filial Therapy, applies the same concepts to relationships between parents and young children.
Our Mastering the Mysteries of Love (MML) workshops for couples are offered almost every month of the year. Sometimes they are offered in a two-day weekend format; other times they are offered in a format of two separate 1-day workshops. The Relationship Enhancement® skills taught in these workshops will help you transform your relationships through more respectful self-expression, increased mutual understanding, cooperative problem solving, successful behavior change, and effective management of emotionally charged conflict situations. Further information about the workshops and dates can be found at www.nire.org.
Our therapy work with couples combines Relationship Enhancement® skills with proven strategies that resolve such problems as infidelity, lack of trust, out of control anger, loss of emotional connection, decreased sexual satisfaction or stepfamily dynamics.
Sometimes only one person is ready for change in a relationship. We believe that one person, when well coached, can change a relationship. It's harder – but we have helped many people do it. When one person begins to do things differently, others respond differently, and the relationship changes.
Often the relationship issues of adults create problems for children. Or children create relationship problems for adults. Our work with children and adolescents focuses on strengthening family ties. We help families work and play together in special ways that teach everyone the skills of good relationships while helping children learn how to manage their emotions and behavior.
Individuals not currently in a relationship, or in the early stages of a relationship, may benefit from relationship coaching to assist them with good relationship skills while also helping them gain clarity about what is important to them in a relationship and how to assess whether a particular person represents a good relationship partner. At later stages, this relationship coaching may become couple coaching to assist the new couple in how to have a better relationship together.
Our Staff
Rob Scuka, Ph.D., M.S.W., LCSW-C, is Executive Director of NIRE and a member of NIRE's training faculty. Rob is author of Relationship Enhancement Therapy: Healing Through Deep Empathy and Intimate Dialogue (Routledge, 2005), co-author of several Relationship Enhancement® Program manuals and has produced several DVDs. Rob specializes in couple therapy, including infidelity and other difficult relationship issues. Rob also brings RE skill workshops to business, non-profit and governmental organizations, and leads church retreats for couples. Rob has a doctorate in religious studies and taught philosophy and religion at American University and Georgetown University for nine years
Joan Dyer Liversidge, M.S., LCMFT, is a therapist, educator, and trainer for NIRE. Joan is a certified leader and trainer for the Mastering the Mysteries of Love RE Program and provides training in Relationship Enhancement® skills in workplace and community settings. As a Marriage and Family therapist for 28 years, she has worked with individuals, couples and families in a variety of private and community based settings.
Carrie Hansen, M.S.W., LCSW-C, is a licensed clinical social worker and Director of Stepfamily Programs at NIRE. Carrie is certified as a Relationship Enhancement® Marital/Couples Therapist and a Mastering the Mysteries of Love Program Leader and specializes in working with couples, remarriage issues, and parenting and stepfamily issues. Ms. Hansen also works with children in play therapy and consults at a private school in Prince George's County, Maryland.
Mary Scuka, CPC, is a certified Relationship Enhancement® (RE) Program Leader through NIRE and a Certified Professional Life Coach through Relationship Coaching Institute. Mary has brought her RE and life coaching skills into corporate, professional and women's organizations for more than 15 years. Mary has led women's empowerment workshops and support groups, trained group leaders, led RE workshops for couples and facilitated team building sessions within corporate settings. Mary is extremely passionate about coaching singles and couples in relationship skills. Mary works with couples to apply RE skills to create more loving, satisfying and fulfilling relationships. Through her coaching with singles, Mary helps individuals gain clarity about themselves, what is important to them in a relationship, and how to attract and evaluate prospective life partners during the dating process.
Our main office is in Bethesda, MD. We have satellite offices in Kensington, MD, Sandy Spring, MD and North Beach, MD. We also work with people remotely via telephone. For more information please visit www.nire.org.
The Reason I Became A Helping Professional
IDEALS began in 1973 because Dr. Bernard Guerney, our founder, wanted to "give psychology away" by teaching interpersonal skills. Its goal is to "teach people methods of communicating with others, of dealing with emotions, and of solving problems."
NIRE began in 1993 to bring this work to the Washington, DC metropolitan area through counseling and workshops and across the US through training, supervision, and publication of easy to read and use relationship books, videos, and programs.
At IDEALS we all believe that when people communicate and understand each other on a deep level, love is grounded. It grows. Everything we do is founded on Dr. Guerney's concept of "deep empathy." This is not repeating back what someone has said, but rather spending time walking around in the other's heart and soul. We help people communicate at that deep level. When they do, wonderful things happen. That is our motivation for the work we do.

National Institute of Relationship Enhancement
Additional Details

National Institute of Relationship Enhancement
Payment Options
Fee Range:
Determined case-by-case, please inquire