10 Craziest Places Couples Got Married in 2012
By bridalguide
Apparently, getting married in a traditional wedding hall is so 2011.
9. Aboard the Vegas Wedding Wagon
Forget drive-through chapels — the hottest new trend is curbside weddings. For just $99, the Las Vegas Wedding Wagon will marry you in 15 minutes, max, at your desired location (the "Welcome to Las Vegas" sign is a crowd-pleaser). Stephanie and Kelly Tucker were the Wedding Wagon's first customers.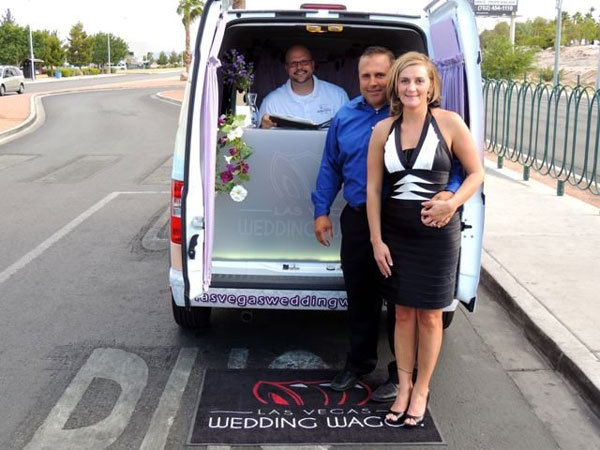 10. Inside a True Value Hardware Store
For a couple who met in the paint aisle of True Value, it was only fitting for Eva James and Daryl Pittman to hold their wedding in the same location. "We were joking around about getting married, 'Oh let's do some redneck wedding.' And he was like, 'Yeah, baby. We should just get married at True Value.' And I was like, 'Oh my gosh, we should,'" Eva said. They even cut a wedding cake and did a bouquet toss amidst the barbecue grills and tools as family, friends, employees, and customers looked on.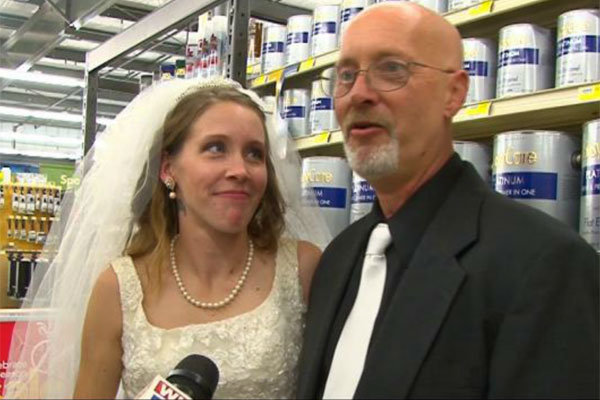 Tell us: Which do you think is the craziest? And would you consider any of these unconventional venues?
More from Bridal Guide: