10 Craziest Places Couples Got Married in 2012
By bridalguide
Apparently, getting married in a traditional wedding hall is so 2011.
family. A family member told Hannes, "This is how we respond to the crisis ... A Greek keeps on laughing and celebrating, even when his money is being taken away."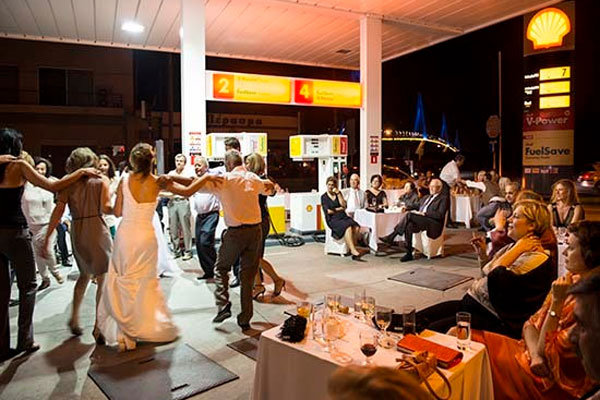 6. 900 Feet Above the Ground
With its awe-inspiring views and intimate, serene vibe, the South Peak of Seneca Rocks in West Virginia is a stunning place to tie the knot — if you're daring enough to climb up to the 900-foot summit.
7. At an Abandoned Insane Asylum
Married for 25 years, Alesia and Rob Conover decided to renew their vows in an abandoned mental hospital, the Illinois Asylum for the Incurable Insane. "They told us 25 years ago that we were crazy, and here we are," said Alesia.

Photo Credit: Rob Osborn/Flickr
8. At a Star Trek Convention
While attending the Destination Star Trek London convention earlier this year, ultimate Trekkies Jossie Sockertopp and Sonnie Gustavsson donned traditional Starfleet garb and exchanged vows in a Klingon wedding ceremony.