10 Craziest Places Couples Got Married in 2012
By bridalguide
Apparently, getting married in a traditional wedding hall is so 2011.
Check out 10 of the strangest places couples decided to tie the knot this year.
1. In 23 Different Places
Think about all of the joy, energy and resources that went into planning your wedding. Now, imagine going through that experience not once, but 23 times. It sounds like a fantasy (or a nightmare, depending on who you ask), but this is actually one couple's reality.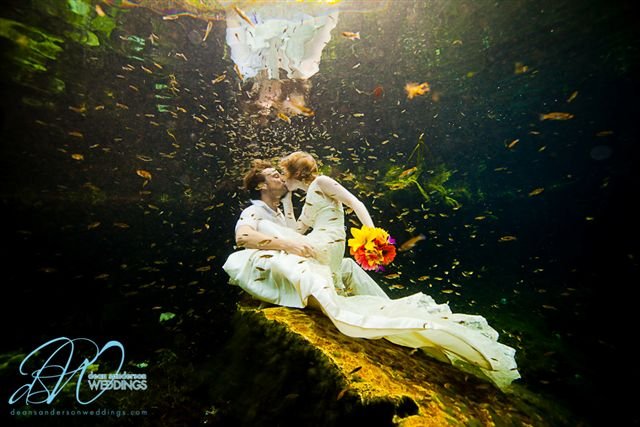 2. On Jet Packs
Talk about making a grand entrance! After planning dozens of weddings as a planner, Amanda Volf knew she wanted to do something truly unique for her own nuptials. That's why she and her groom, Grant Engler, rented $90,000 water-powered jet packs to fly into their Newport Beach wedding.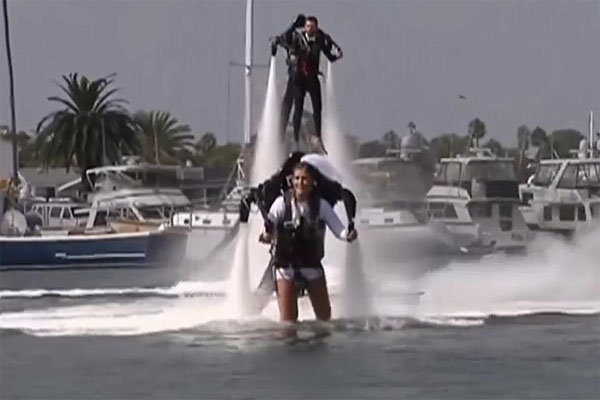 3. On Twitter
This year, Turkish groom Cengizhan Çelik, a social media editor, and his bride, Candan Canik, became the first couple to get married through Twitter. While gathered in a room with their officiant and witnesses, the officiant carried out full the ceremony on Twitter — including the bride and groom tweeting out their vows.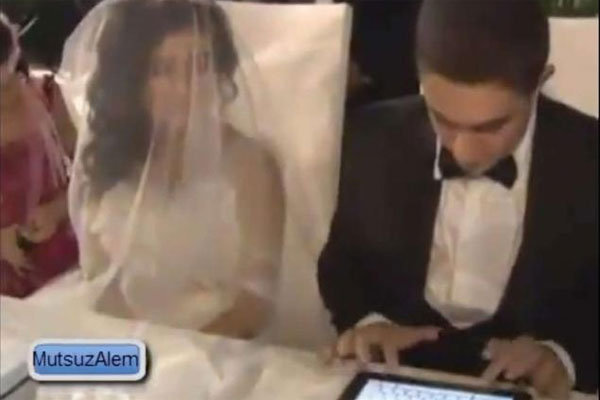 4. In a Cemetery
One issue so many couples struggle with is how to honor a deceased relative at the wedding. Diane Waller and Randy Kjarland, whose parents are buried in the same cemetery, decided to honor their mothers by holding the wedding at their headstones.